Inspired by the majestic wilderness and misty moors of the Scottish Highlands, the new Jo Malone #ScentsofBritain collection will spark your wanderlust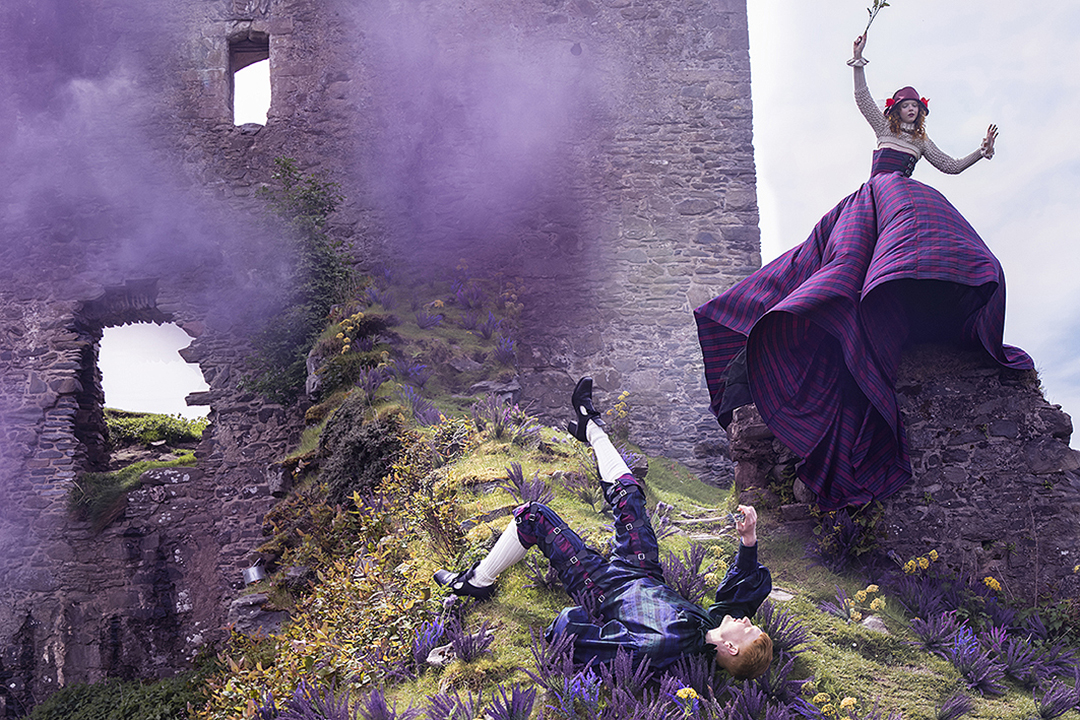 It's no secret that Jo Malone creates incredible scents – just the brand's name will conjure up the distinct Peony & Blush Suede cologne, or the sumptuous smell of the much-loved Lime, Basil and Mandarin candles.
Britain's beloved aroma-magicians can twist the oddest of concepts into the most desirable scents. They're in the business of not only ensuring each spritz is heavenly on the nose – but a journey of the senses. And the new limited-edition collection inspired by the Scottish Highlands does just that.
While some collections inspired by Scotland can feel gimmicky – or worse, gauche – this collection sweeps past the cliched pitfalls and settles itself as an artful tribute, bringing together the elements that make up Scotland's impressive landscape.
In short, the Jo Malone Highland collection pays homage to the country we love with style.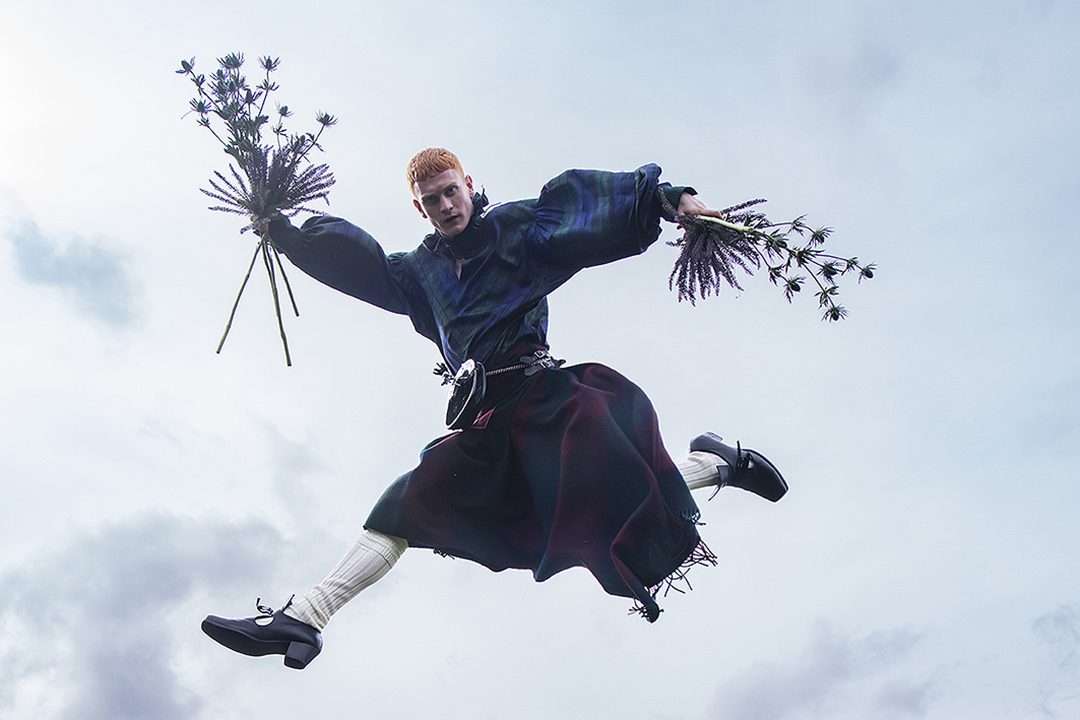 SCOTTISH HIGHLANDS
To create the collection, Global Head of Fragrance Céline Roux and perfumers Anne Flipo, Marie Salamagne and Yann Vasnier travelled to Scotland through memories and imaginations to distil its essence in fragrance.
"Often, when we think of the British countryside, we think of something that's a bit more orderly, a bit more groomed," says Céline. "But with the Scottish Highlands, nature runs wild in such a dramatic way.
We really wanted to embrace this with this collection. The idea that however much you may try to control nature, when left to its own devices it just takes over."
Originally inspired by long-forgotten Scottish castles left to ruin, Céline began to expand her focus; investigating wildflowers native to Scotland that provided a purple and yellow colour palette to explore and guide the ingredient selection of the collection.
"We always had certain images of the Highlands in our minds that we wanted to explore: purple heather covering misty moors, wildflowers entwining castle walls, and the noble thistle, ruggedly beautiful flower of Scotland," says Céline.
"We worked together with the perfumers to come up with different ideas for how to express these inspirations in fragrance, to really think outside the box in terms of the olfactive, always staying focused on the idea of being in nature."
The result transports you to an extraordinary place steeped in history, imbued with mystique and breath-taking beauty.
It feels like the complex, all-encompassing components that make up the rugged Highlands are shown with care and understanding to the lush wilderness of the mountain range.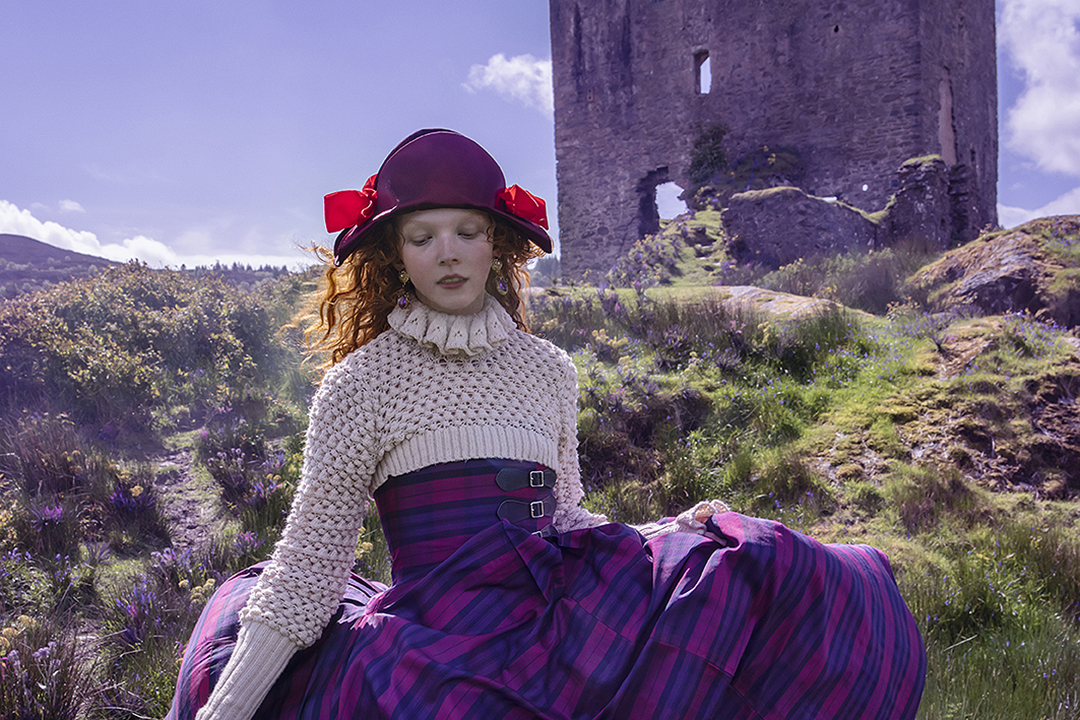 MELANCHOLY THISTLE
Made up of four new limited-edition scents: Highland Heather, Wild Achillea, Melancholy Thistle and Mallow On The Moor, the brand urges you to walk deep into the Scottish Highlands and discover ancient castles reclaimed by nature, guarded by thistles.
Which thistles you may ask? Melancholy ones – a real type of thistle found in upland hay meadows during high summer and was once used to treat melancholia. The cologne version is a woody aromantic scent underpinned by cool wood and entwined with a green freshness.
You can pair it with other fragrances in the collection to enjoy as a scent pairing. We enjoy the contrast of having it dally with Mallow On The Moor, which has a sense of petal freshness, creating a compelling floral woody scent.
Mallow On The Moor on its own has a certain sense of softness and comfort, while capturing the charm of purple mallow flowers.
Highland Heather is another woody scent, this time enhanced by English lavender.
It is invigorating and elegant, with notes of cypress and vetiver for naturality and amber for sensuality.
A personal favourite in the Homes & Interiors Scotland office is Wild Achillea, a bright and fresh scent of bergamot and nettle, balanced delicately with a base of soft white musk.
Achillea is a flower that bees are very attracted to, which, combined with its vibrant freshness, makes it heavenly and light.
"The collection didn't feel complete until we began to think about re-introducing Wild Achillea," says Céline. "A fragrance that first appeared in our Wild Flowers & Weeds collection, it quickly became a favourite.
When you smell it, you really feel transported to wild nature, which is very much the feeling with all the new fragrances in the collection.
It made sense for it to be the fourth fragrance in the line-up."
You can discover more about the new limited-edition collection on the Jo Malone London website.