As British style brand RIXO enters its eighth year, it's set to open a fashionable flagship store – with a key focus on sustainability.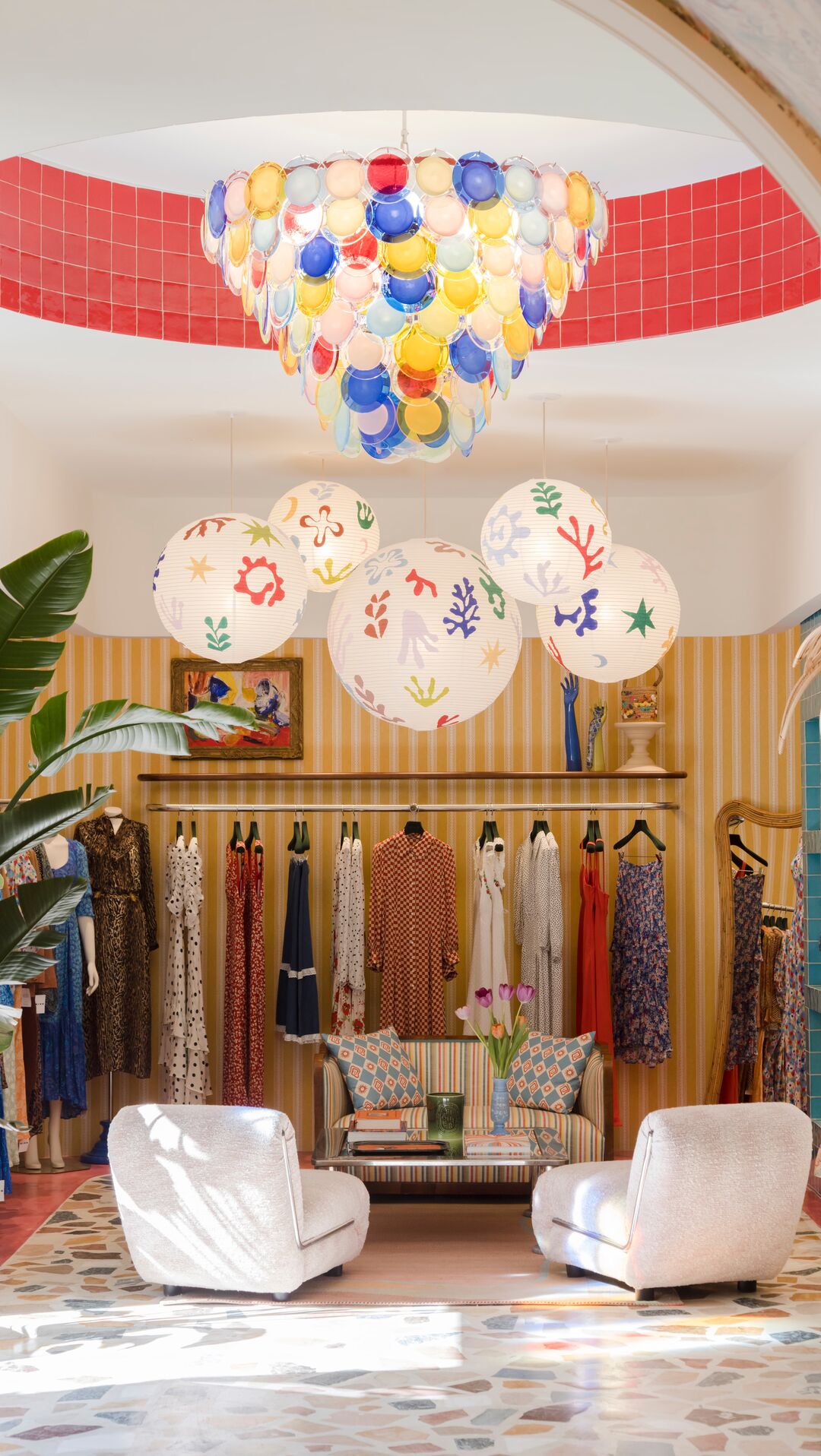 Designed by interior design company Cúpla, owned by Gemma McCloskey, twin sister of RIXO co-founder Orlagh McCloskey, the new flagship RIXO store is trendy, softly nostalgic and welcoming.
This isn't your average store; it will include a coffee kiosk and cocktail lounge (for a luxury twist on the humble shopping trip).
It reminds you of your favourite holiday in the sun, discovering stunning clothing items you would love forever. 
It's this idea of sustainability that runs through the incredible design – as well as the store's offerings.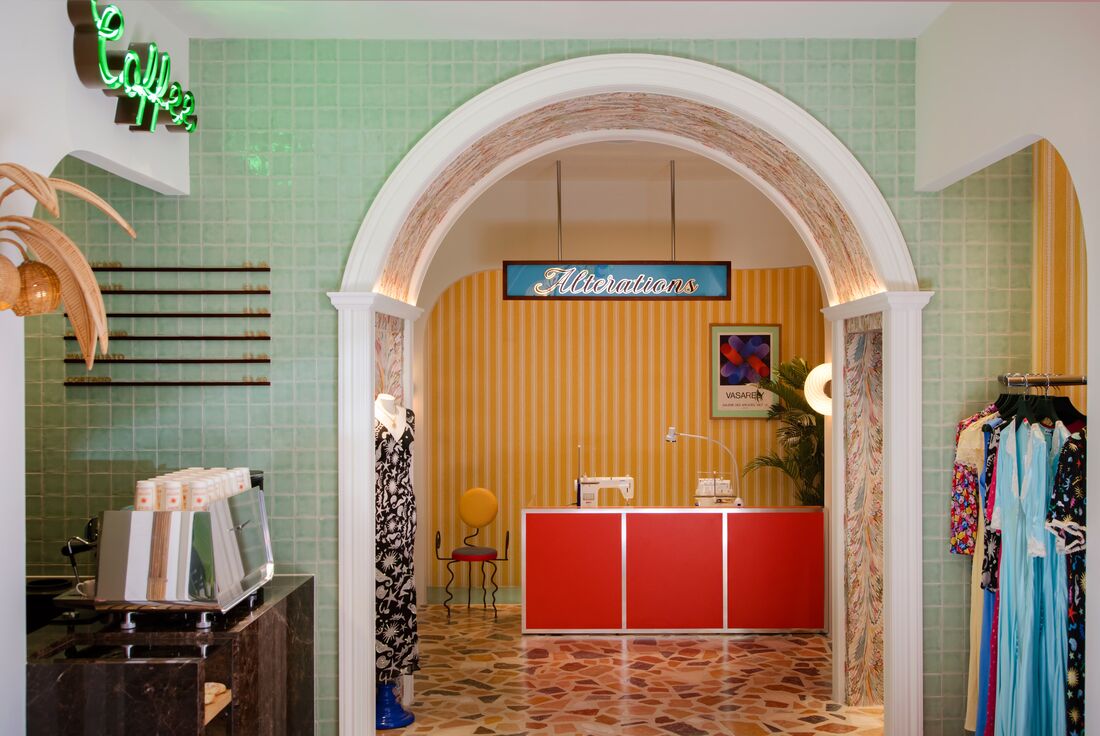 "Orlagh and I wanted the space to be a true reflection of our style and personalities. The space had to feel like us, albeit a more polished version of our living room that we first launched the brand in," co-founder Henrietta Rix says.
"We have used left over marbles for the flooring and recycled plastics for our mannequins and VM displays."
Gemma McCloskey agrees, "Being a brand that wants their clothes to be future vintage has always been our ethos — it's so interlinked with being sustainable as it's doing the opposite of printing throw-away, trend fashion.
"Launching the new initiatives alongside the flagship store opening is a really exciting moment for us both."
SUSTAINABLE INTERIOR DESIGN
Many of the design elements are either recycled, dead-stock or from natural sources.
The Palladian terrazzo floor? Created from recycled leftover stone. The interiors? Antique furniture loving and carefully picked from antiques fair in Italy.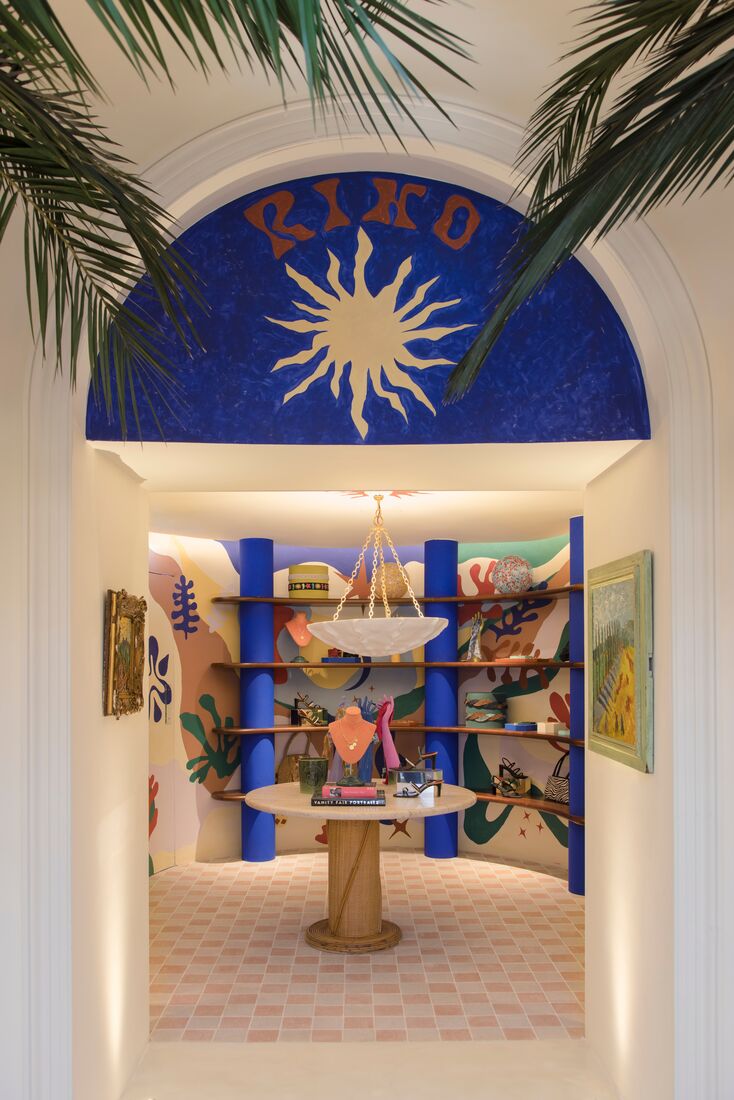 PLAYFULLY NOSTALGIC
Cúpla partnered with De Gourney for the space, with a hand-painted, bespoke arrangement wallpaper and beautiful Dedar fabric curtains created for the fitting room.
There are eight fitting rooms, each named after important figures and places throughout the RIXO journey, giving you a feel for the history of a much-loved British brand.
There is a custom mural above each fitting room, hand painted to represent their namesake.
The bespoke, striped curtains were created by Colours of Arley and include two new colours being released especially for RIXO.
A deep red called Jam and a bright sweet-like blue called Fizzy. The cloth fabric used for the curtains is made of 100% recycled bottles.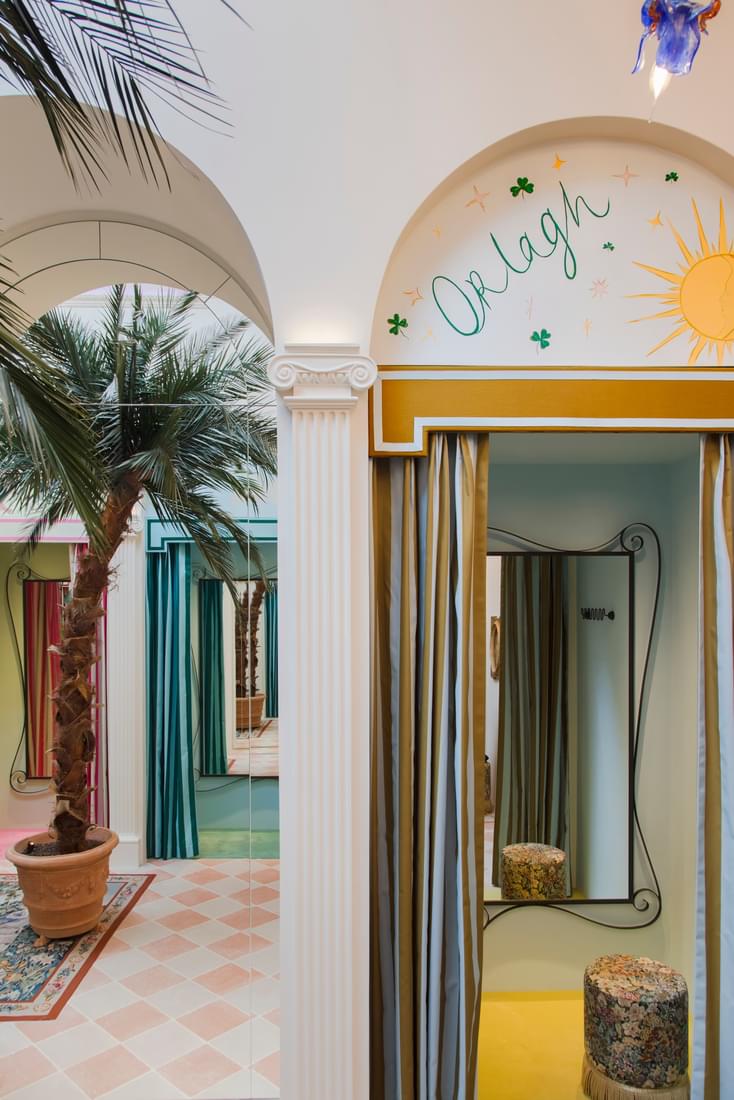 The stripe wallpaper throughout the space is from Salvasen Graham, a female founded, London-based brand.
The 5,000 square ft space dubbed 'House of RIXO' includes key features like RIXO Rental (where you can rent an item starting from £39 for four days), a True Vintage edit and a standalone Bridal Suite for private appointments.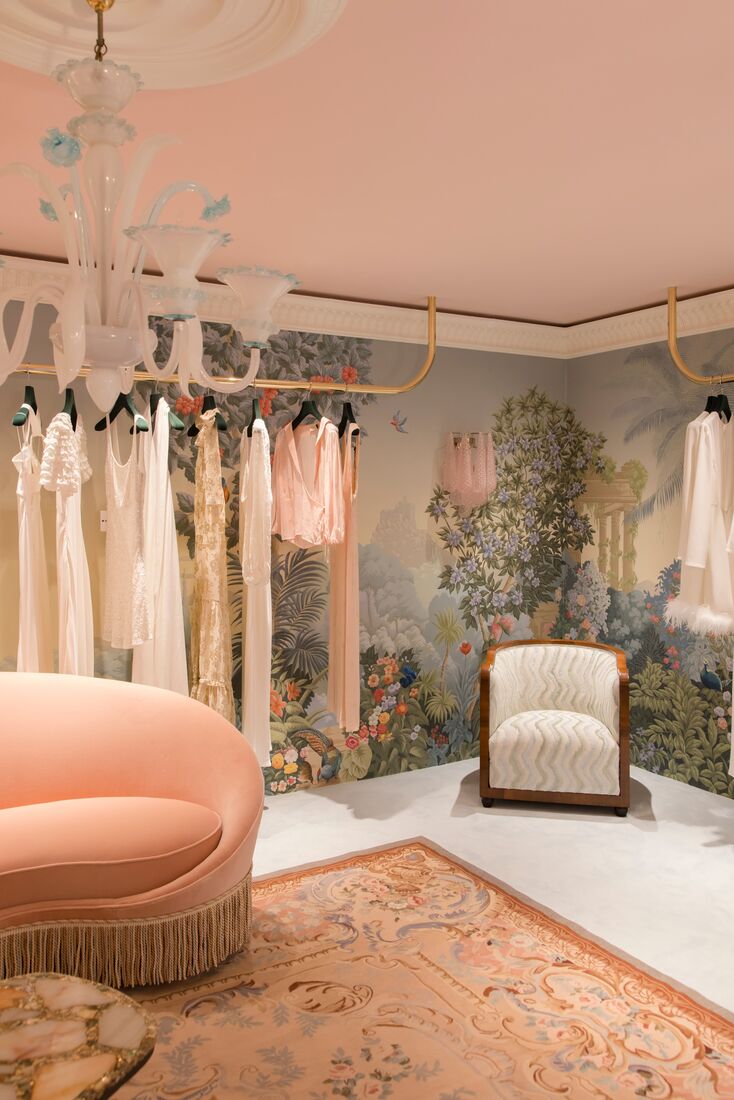 BESPOKE WALL ART
What's more, customers can walk in and customise their favourite RIXO pieces thanks to RIXO Alterations, so your dress will fit like a glove.
Customers can even bring in old RIXO pieces to the flagship store in exchange for a voucher to spend on new designs with RIXO Pre-Loved, as the brand encourages customers to buy less and wear more.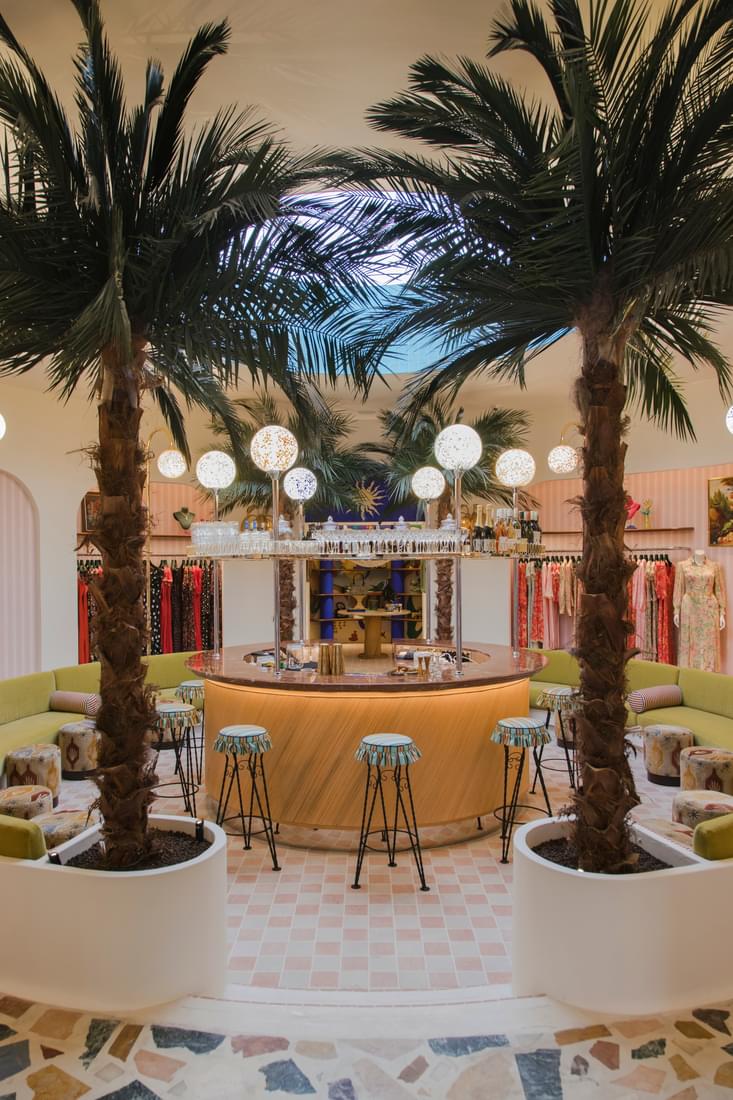 The launch of the new space coincides with RIXO's recently unveiled new strategy for the business, moving away from twice weekly drops to launch less products monthly.
The focus shifts from new-ins towards special feel-good pieces at great value — which could be seen from the most recent AW23 collection of the brand, showing occasion-worthy pieces with new fits, prints, fabrics and heavy embellishments.
Discover more about the new flagship store visiting the RIXO website.