Former Great British Bake Off contestant Flora Shedden shares a glimpse of her work and home life in Dunkeld.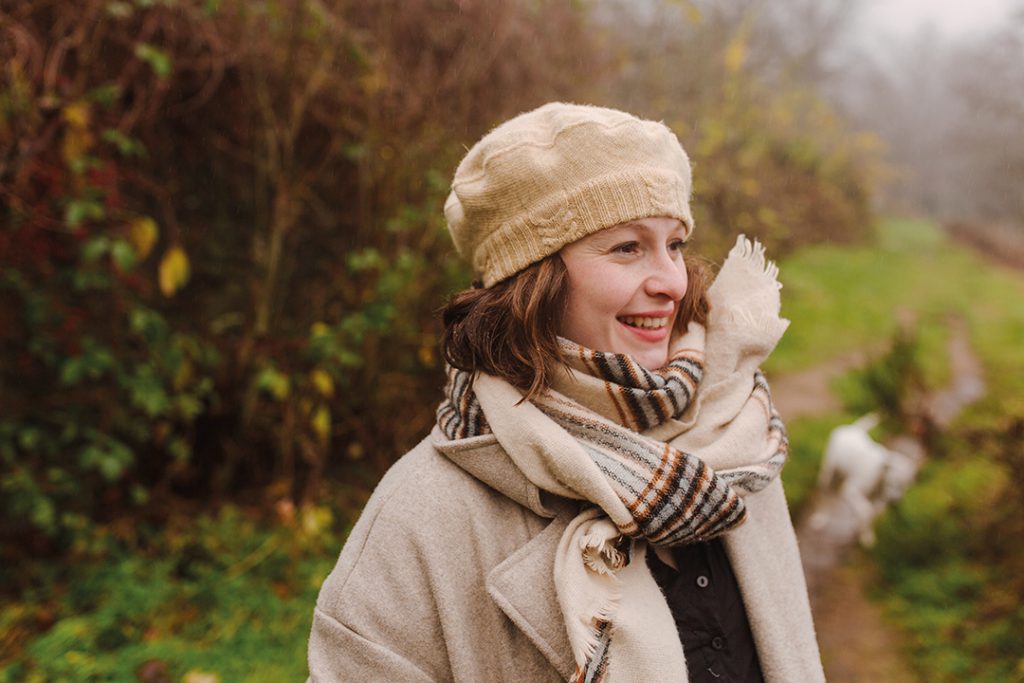 Photography Laura Edwards and Laura Tiliman
Words Natasha Radmehr
What's the craziest thing you've done after sinking a few glasses of wine? Regaled the pub with a tone-deaf rendition of Sweet Caroline, perhaps, or hopped on a table to do the macarena. In 2015, after getting wine- tipsy with her little sister Hebe, Flora Shedden applied to be a contestant on The Great British Bake Off. "We did it on a whim, thinking it would be funny," she recalls. "But then they called me back, invited me to an interview, and everything snowballed…"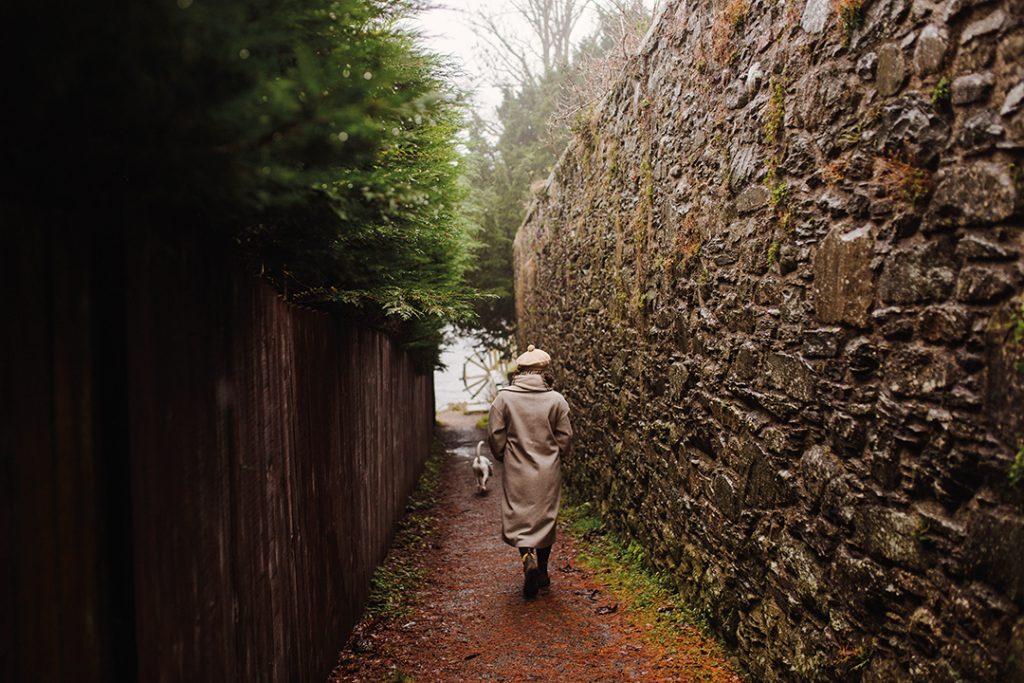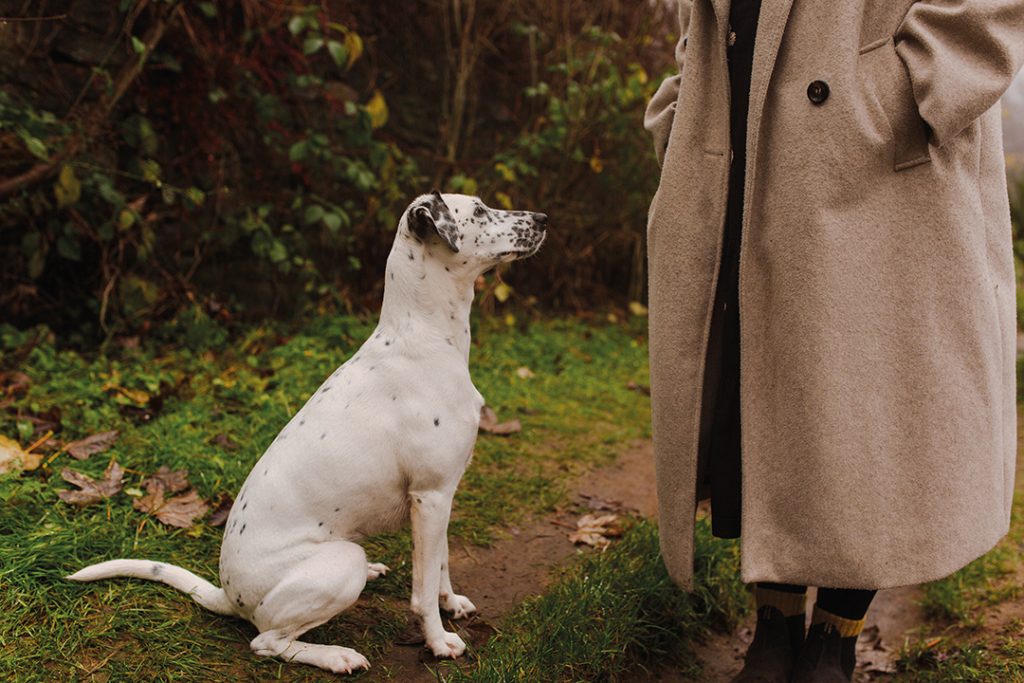 At nineteen, Flora was catapulted into the public eye when she became the reality show's youngest-ever semi-finalist – an experience she found "incredibly daunting". "I wouldn't have done it if I'd known what it would be like to have that level of exposure, with so many people forming opinions about you," she says. Afterwards, her agent was keen for her to move from Trochry, the rural village outside Dunkeld where she grew up, to pursue the television personality route in London. But the self-confessed homebody was having none of it. "I'd love to be a cool city person, but that's just not me," she says. "And after seeing the kind of attention generated by being on TV, I knew I wasn't comfortable with it. So I decided to stay put."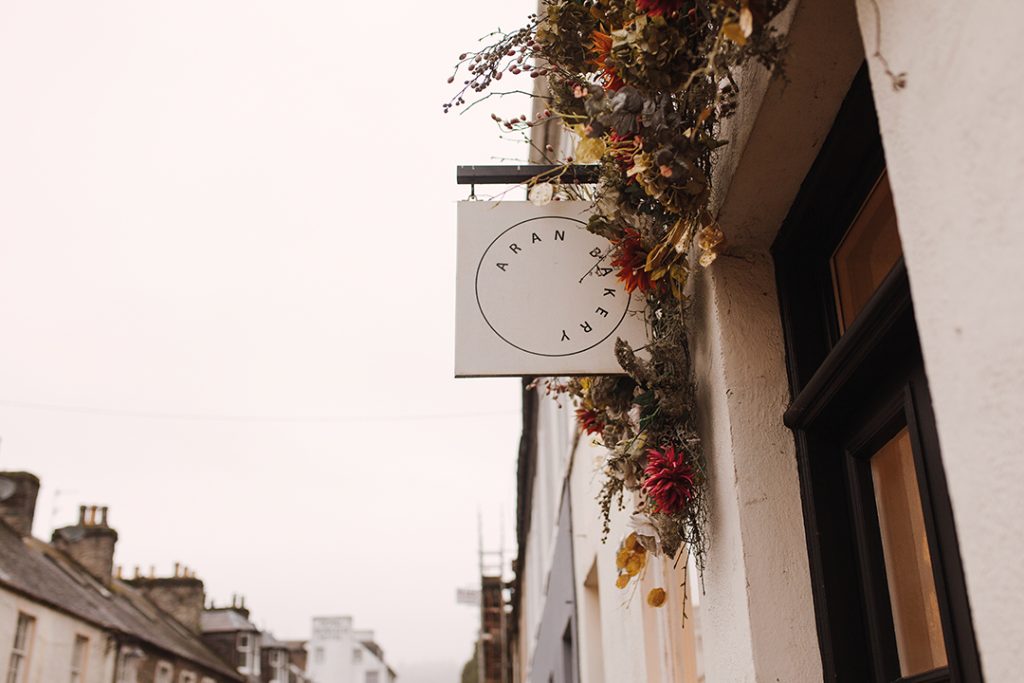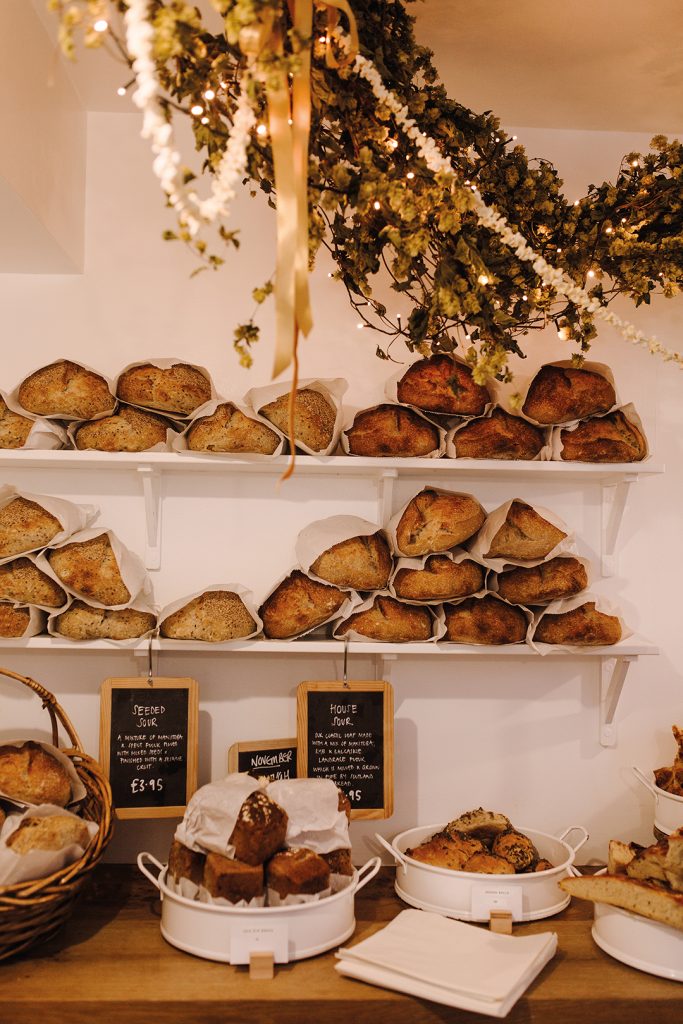 Staying put doesn't mean standing still. For the past seven and a bit years, the twenty-seven-year old has steadfastly carved out a career as a food stylist and writer. She received advice and guidance from the cookery writer Diana Henry and went on to write three books, the most recent of which, Supper: Recipes Worth Staying in For (Hardie Grant), celebrates the delicious satisfaction of making an effort at mealtimes, "even if you're just having a bowl of pasta on a Wednesday night". Oh, and let's not forget the two businesses she runs: the artisanal bakery Aran and the exquisitely curated lifestyle store Lòn, both of which have been instrumental in Dunkeld's transformation from quiet Perthshire village to hip foodie hot-spot. Who needs London?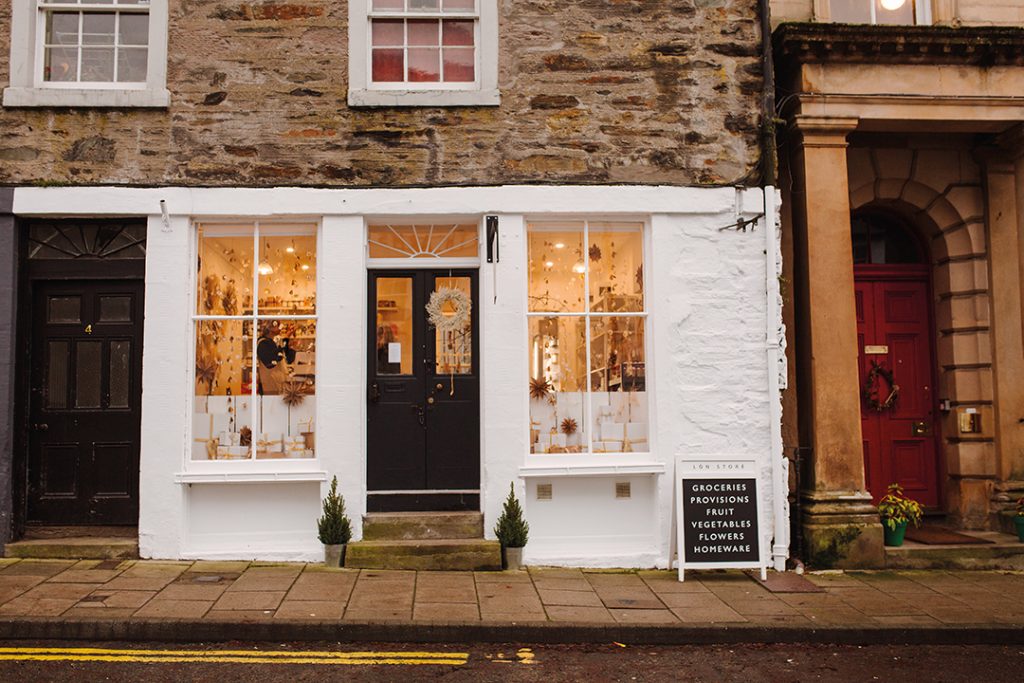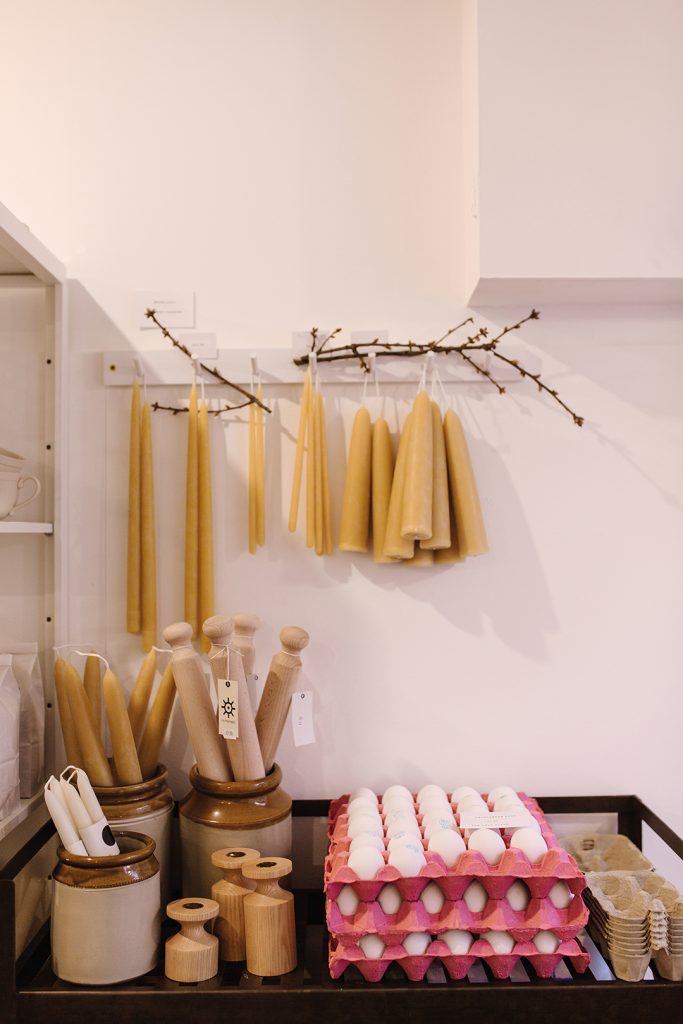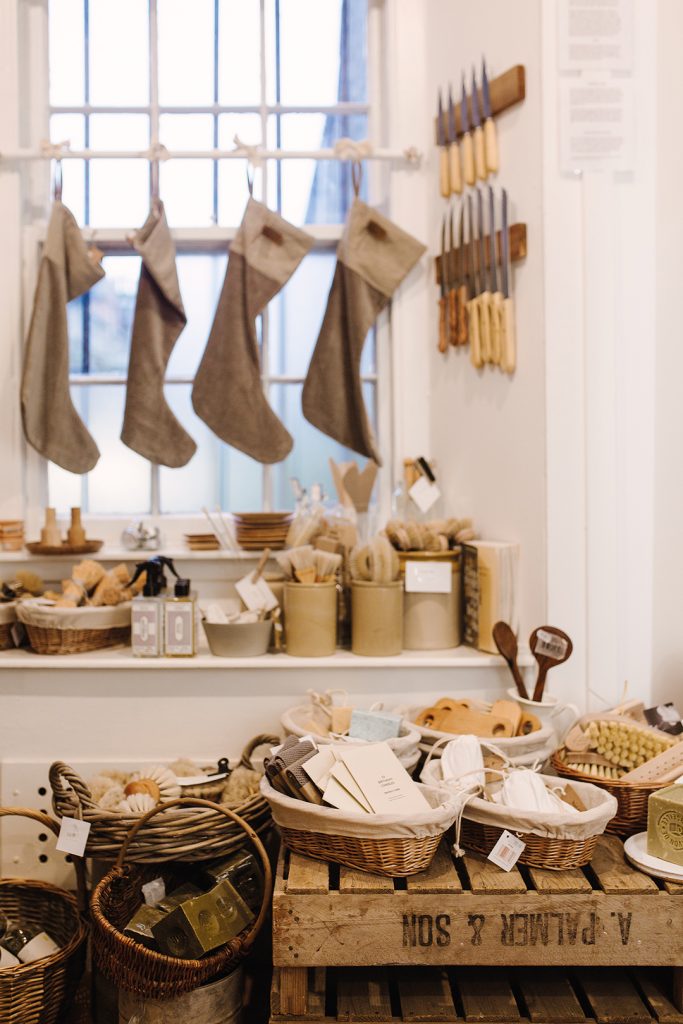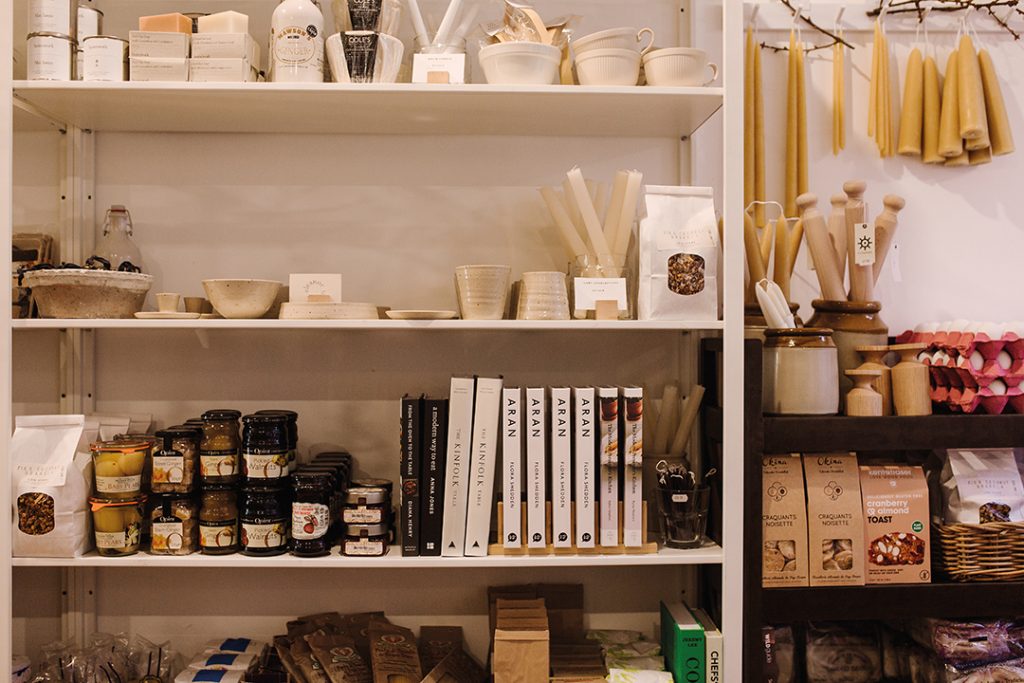 "Dunkeld definitely wasn't cool when I was growing up," laughs Flora. "But it's now quite unusual in that it's home to several different generations. There are lots of people in their twenties and thirties who have come here to start a family, lots of creative people, and it's really diverse which I think attracts exciting, independent shops. We're really lucky."
Flora "tried to leave a couple of times" but always returned. She studied architecture in Edinburgh for a year after school, then quit when she realised she didn't want to practise it. She also lived in St Andrews for a year post-GBBO. Her plan had been to study history of art and maths there, but instead she wrote her first book, Gatherings: Recipes for Feasts Great and Small. Nigella Lawson described the recipes as having "the authentic sense of coming out of a real home kitchen". It was an astute observation.
"When I was growing up we had a really big kitchen and I would spend all my time in there watching my mum and copying what she did," says Flora, the eldest of three sisters in a close-knit family. "Mum always said 'Whatever you do, don't go into catering', but I found the process of recipe writing quite isolating. I'd spent so long helping Mum at busy, sociable catering events that it was hard to adjust to roasting three chickens for myself to test recipes in the flat. So that's how the idea for Aran came about. Opening a bakery seemed a nice way to regain that social aspect and have conversations with people."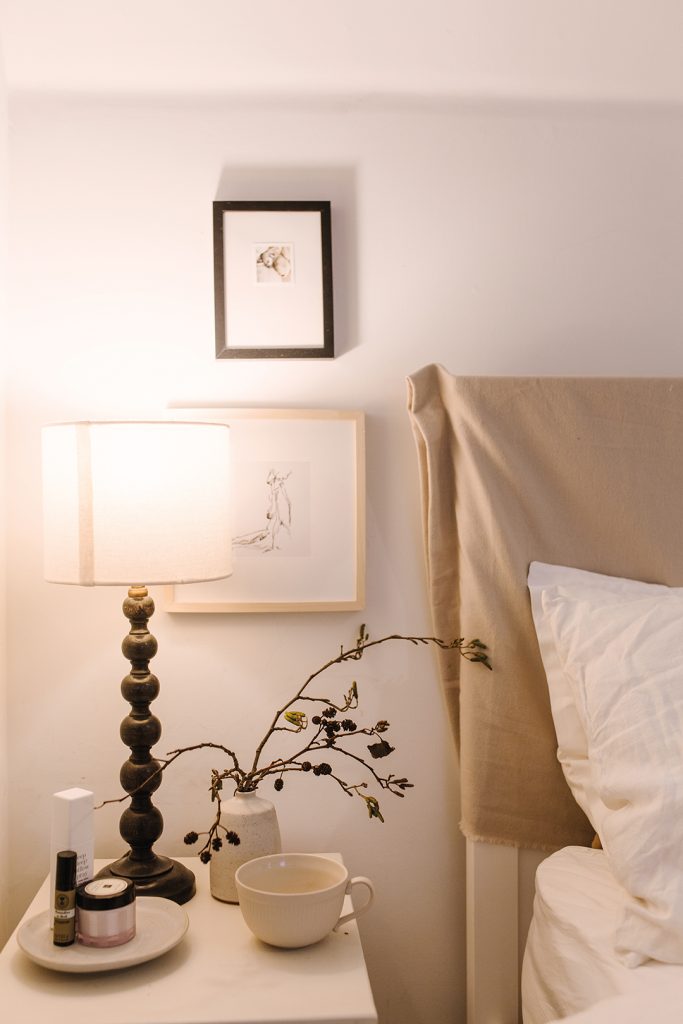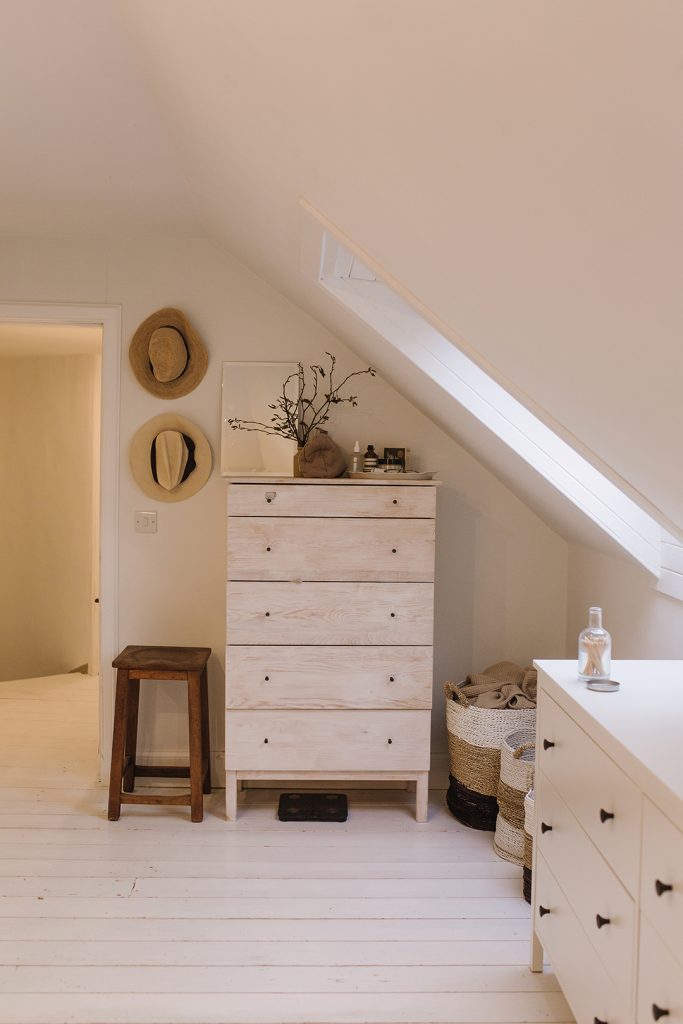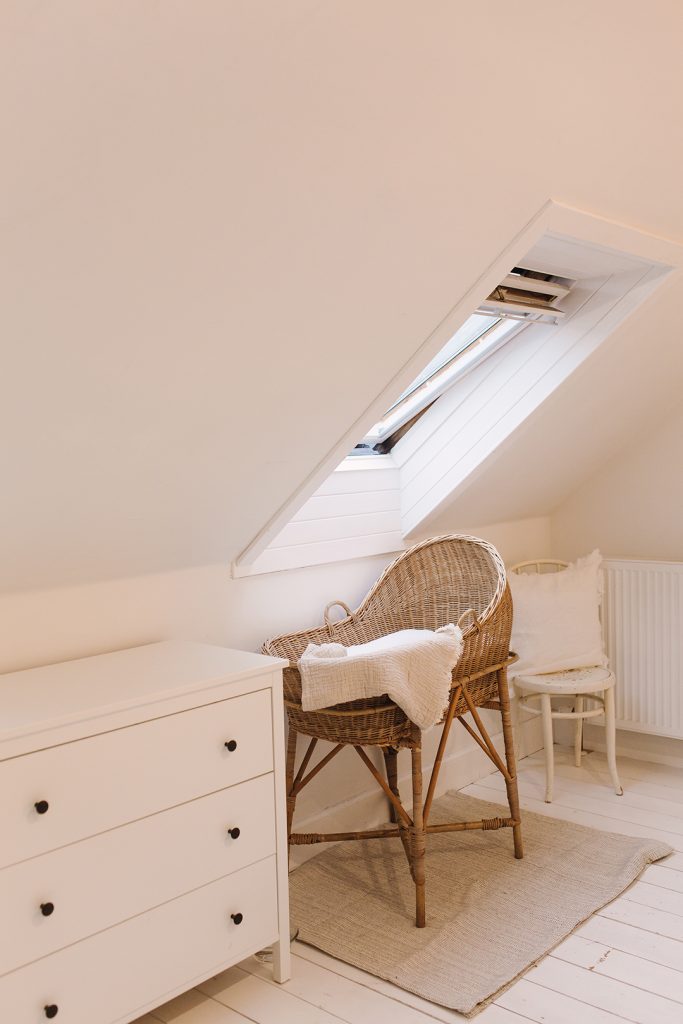 Her instincts were spot on. Walking through Dunkeld with Flora is like being in a Scottish version of the opening scene from Beauty and the Beast; everyone stops to say hello, loaves of Aran sourdough tucked under their arm. She is an integral part of the friendly community and lives in a flat above the bakery on Atholl Street with her partner James Irvine, who manages a local arts centre, and their dog Sorrel, a sweet Dalmatian cross-breed. The couple bought the place in 2017 after just six months together. It was a big commitment, but it worked out: six years on, they're expecting their first baby.
Their life, to an outsider at least, seems idyllic. The flat is serene and airy with white-painted walls and wooden floors. Dried flowers and foliage are arranged artistically in tiny vases; candles flicker here and there; the cookbooks are organised by colour. When they have free time, they'll be walking the dog in the woods, wild swimming or enjoying an indulgent home-cooked meal. The potato-and-chard gratin and the lasagne with cavolo nero, sausage and ricotta from Supper are on regular rotation, particularly when the cold weather calls for comforting carbs. "Cooking for myself and making the house nice always improve my mind and spirit," she says. "I like pottering around and being at home."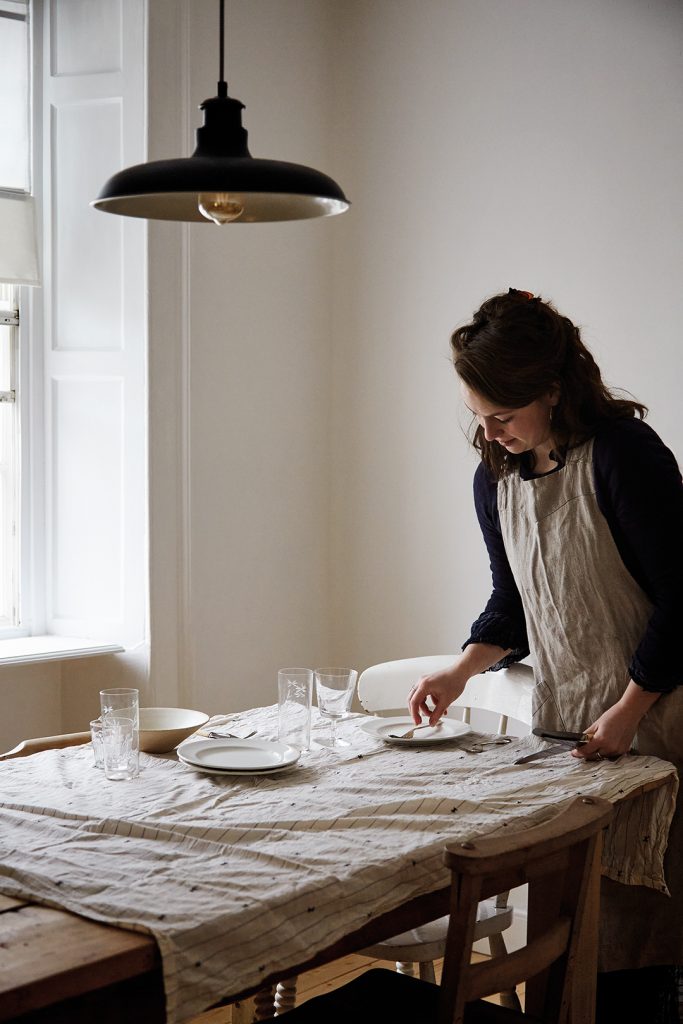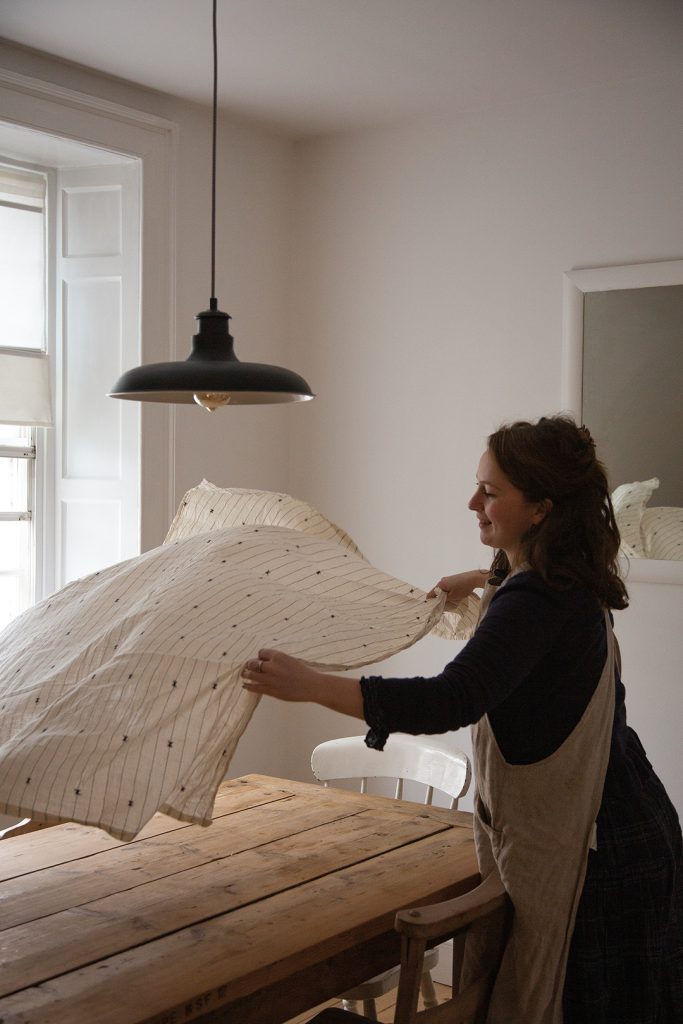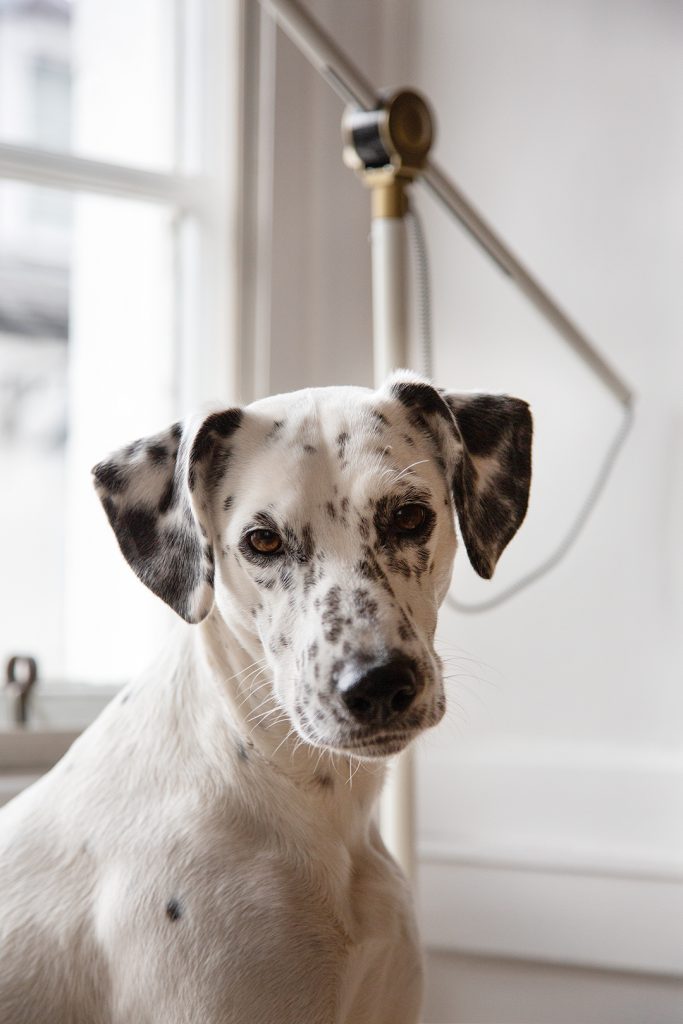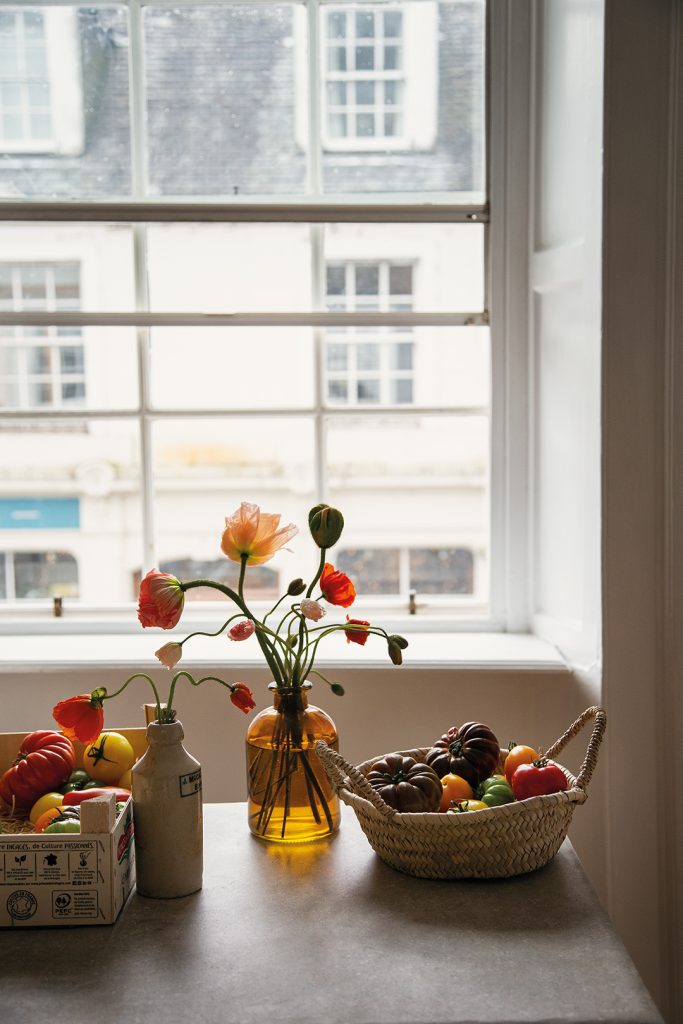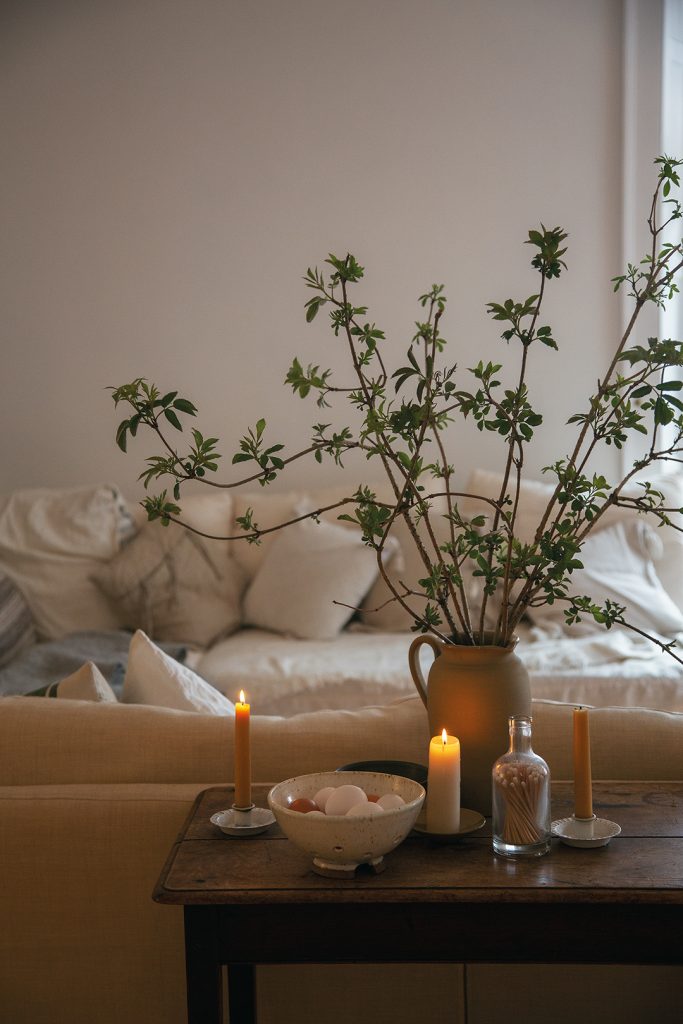 But there are downsides to living near the businesses. "There's definitely no divide between work and the rest of my life, and I battle with that sometimes," she admits. Sunday is Flora's only day off: the rest of the time she pinballs between Aran, a baking unit in Birnam where its produce is made, and Lòn, usually doing a few shifts a week across them all while juggling the admin that comes with owning a business.
It has been a steep learning curve, especially during a cost-of-living crisis. "I'm grateful we've managed to stay open and keep our staff," she says. "We are spending a fortune compared to what we used to and have had to put our prices up, which I struggle with. It has been touch and go at times, but we aren't alone."
Unsurprisingly, she is passionate about Scotland's food and hospitality scene, rattling off a list of her favourites: The Palmerston ("Amazing food"), the Taybank ("We do their breakfast hampers and the rooms are so lovely"), Great Glen Charcuterie ("Anya, the owner, gave me her family's apple tart recipe for my second book, Aran"), Glen Dye ("They're doing really exciting events"). Still on her to-visit list are the Fife Arms and the bothies at Inver – she just needs to find the time.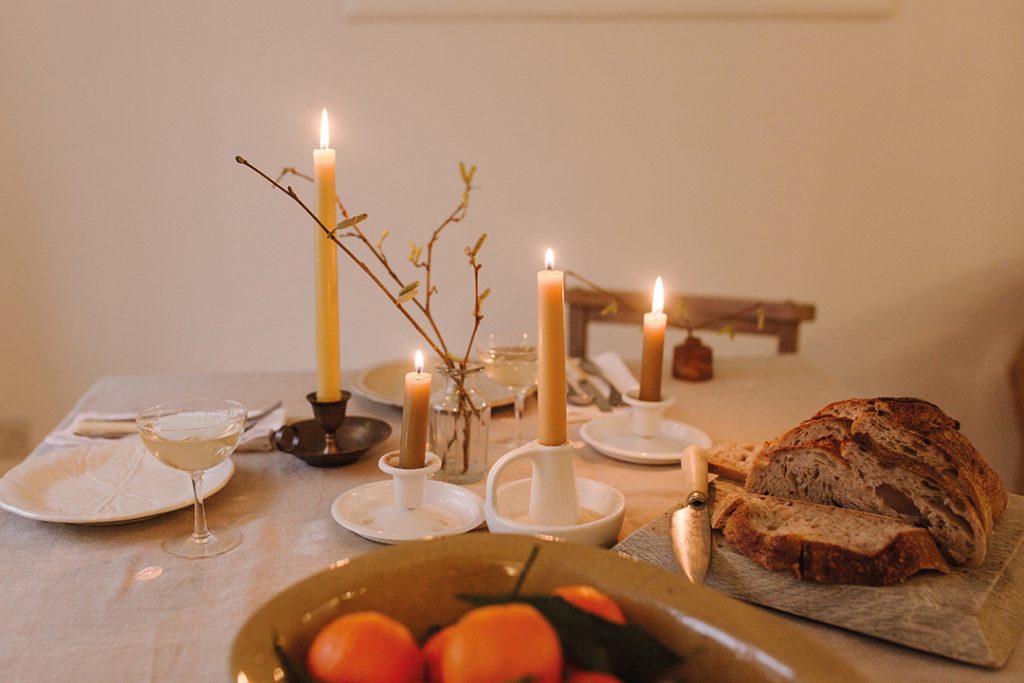 "There are so many things I'd like to do," says Flora, who intends to take the start of 2023 off as maternity leave. "I want this coming year to be a little bit more about… not work. I'm excited about having a new focus, a new job, and finding a better balance. But we'll see!"
View this post on Instagram
EDIT | A huge congratulations to Flora and James on the birth of their baby Ivo, born on Christmas Eve 2022.
Supper: Recipes Worth Staying in For is out now
Follow Flora Shedden on Instagram | Visit Flora Shedden's website