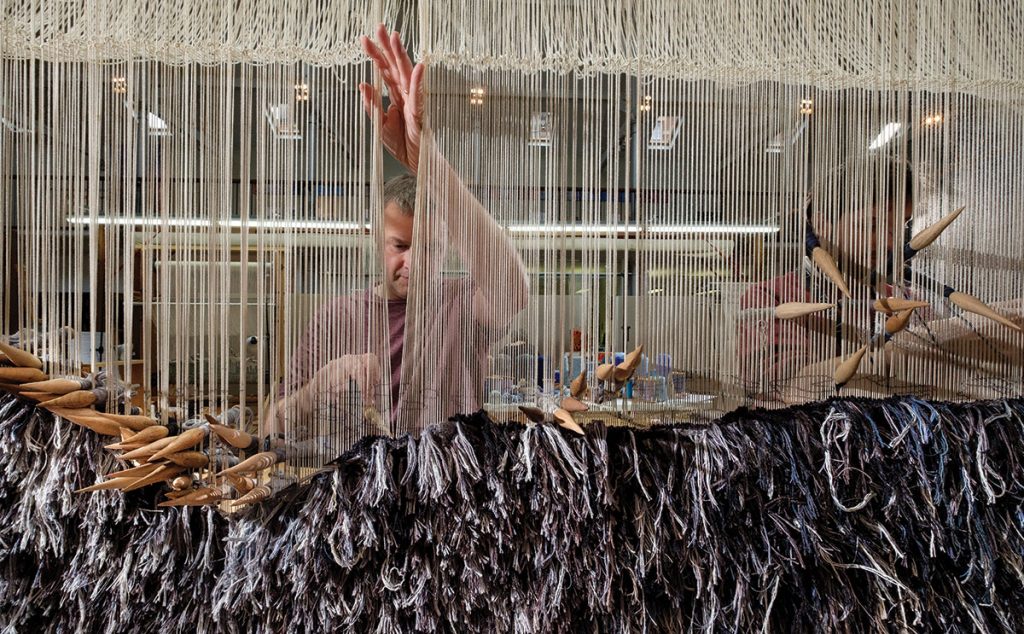 When I'm weaving, I feel totally relaxed and in tune with the natural rhythm of the process, to the point that I reach a near-meditative state. I love working with my hands and making use of the skills that I've gained over the past 33 years, producing beautiful tapestries and working in collaboration with many prominent artists.
I was brought up in the small town of Kinross and enjoyed a childhood immersed in the pleasures of exploring nature. I'm still a keen birdwatcher and gardener with a specific interest in encouraging native species, and my interests are firmly rooted in the natural world – birds, flowers, insects, trees, the weather with its influence on different landscapes, sounds, smells, textures, patterns and colours.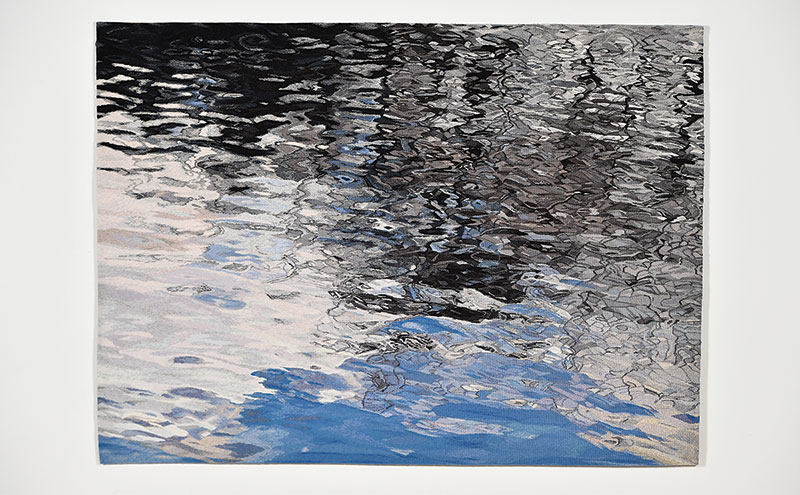 I fell into weaving. My mum had spotted an advert in The Scotsman saying that Dovecot Studios was looking for an apprentice weaver. I took along a school portfolio of artwork and was accepted. I did a five-year apprenticeship and grew to love the constant challenge of interpreting many different artistic approaches in the designs I was asked to weave.
From Dovecot's base in Infirmary Street, Edinburgh, I do everything from designing tapestries to every aspect of the weaving process: tracing the design, warping the loom, choosing colours, interpreting the design, weaving the tapestry, finishing off and hanging the final piece. Water in all its guises is a recurring theme of my work – I love its ever-changing colour, pattern and texture, which always looks good in tapestry. I enjoy the use of colour, the tactile nature of weaving in the use of all the different materials: cotton, linen, wool and silk, and I love to combine natural fibres where possible.