Can sustainable, ethical sourcing ever go hand in hand with luxury? The Swiss watchmaker is on a journey to make it happen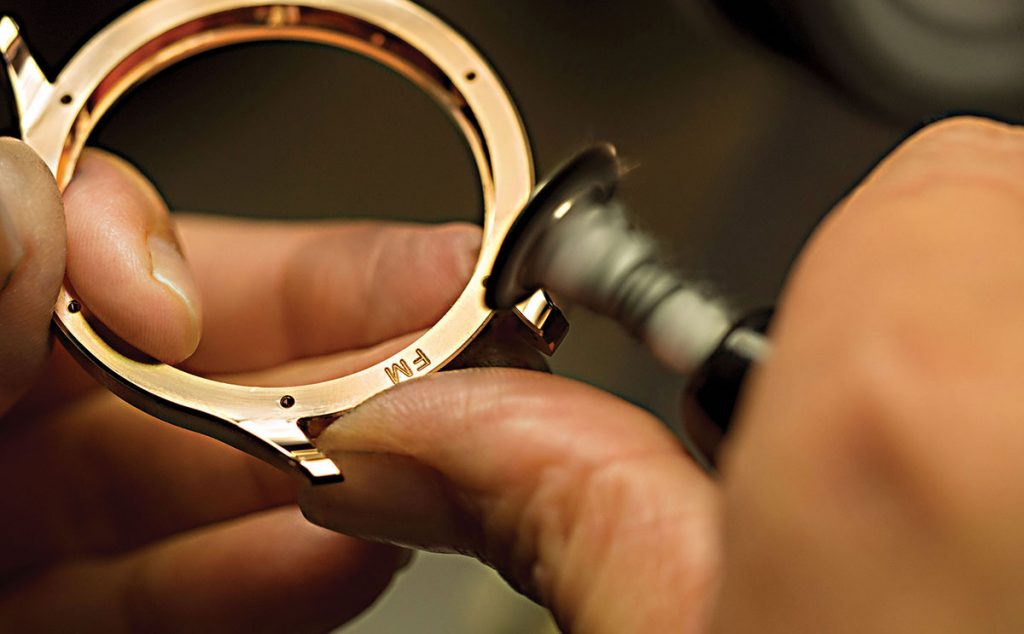 Producing timeless pieces is an apt ambition for a watchmaker. For Chopard, though, it's not simply wishful thinking; it is something tangible that the Swiss brand has achieved over the last 159 years. Today, a new focus on sustainability has begun to set it apart from the few competitors which can match its exquisite craftsmanship.
The firm's founder, Louis-Ulysse Chopard, first began producing timepieces in Switzerland in 1860, specialising in pocket-watches and high-quality chronometers. His relentless attention to detail proved a winning formula, and soon his creations were being shipped as far afield as Eastern Europe, the Baltic States and Scandinavia. Towards the end of the 19th century, the brand's reputation was burnished further with news that Chopard watches were being worn at the court of Tsar Nicholas II.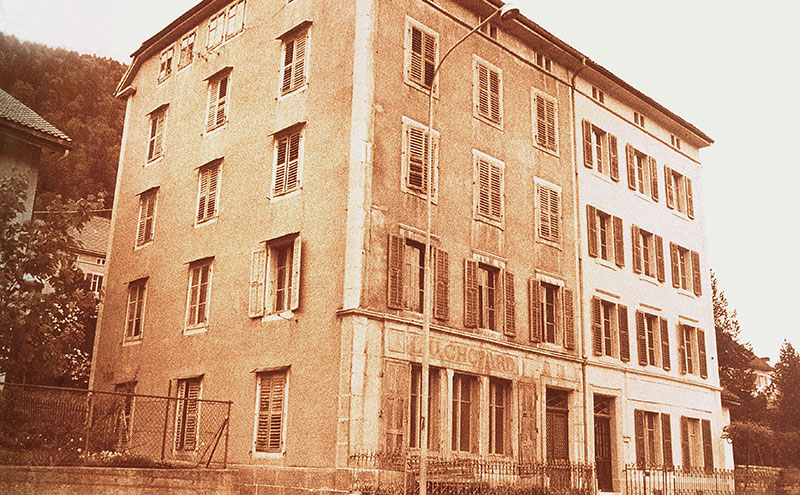 After Louis-Ulysse's death in 1915, the company was taken over first by his son Paul-Louis and later by his grandson Paul-André. It remained family-owned until the early 1960s, when Karl Scheufele, who was in the German watchmaking business, asked Paul-André if Chopard would agree to a buyout. As Scheufele later recalled, the meeting was a success: "As soon as I visited the Geneva workshops and saw the venerable Mr Chopard seated at his workbench in front of the window, I felt that our two companies were bound to get on well. After half an hour of conversation, I knew it was the right choice."
The brand went from strength to strength under the direction of the Scheufele family, building on Chopard's long history of watchmaking and giving it an injection of jewellery expertise. This led in 1976 to the launch of the iconic Happy Diamonds watch. Here, a standard diamond-set watch was given an innovative twist, whereby mobile diamonds could slide and spin freely between two transparent sapphire crystals. (One, containing two large marquise-cut diamonds, sold at auction for $1.67 million in 2015.)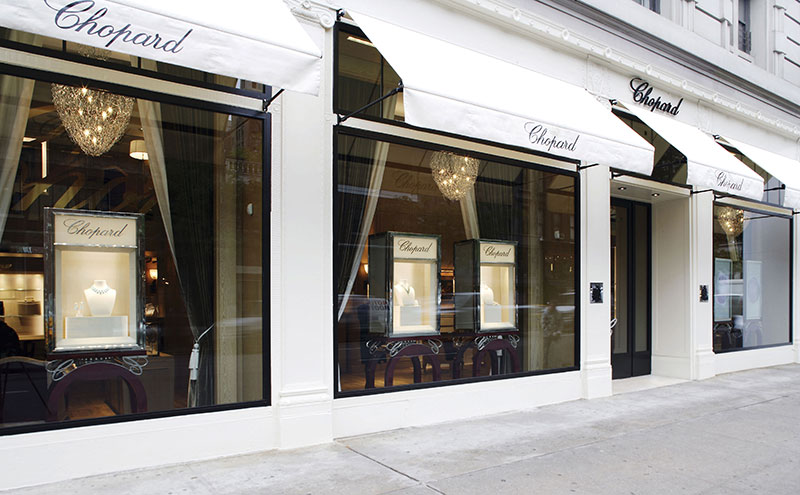 Karl Scheufele's children, Caroline and Karl-Friedrich, have headed Chopard since 2001, and under their direction the firm has expanded its jewellery range and moved into fragrances, leather goods and sunglasses.
Caroline, who is head of design, devised the Palme d'Or trophy that is given to the winners of the Cannes Film Festival. Today her leaf design, which was inspired by the palm trees that line Cannes' famous La Croisette promenade, is made from Fairmined-certified ethical 18-carat gold.
This move towards sustainability and ethical sourcing was in part sparked by a meeting between Caroline and Livia Firth, creative director of Eco-Age, a specialist sustainable consultancy; she is also the founder of the Green Carpet Challenge, which asks celebrities to showcase sustainable fashion and eco-manufactured creations at high-profile events.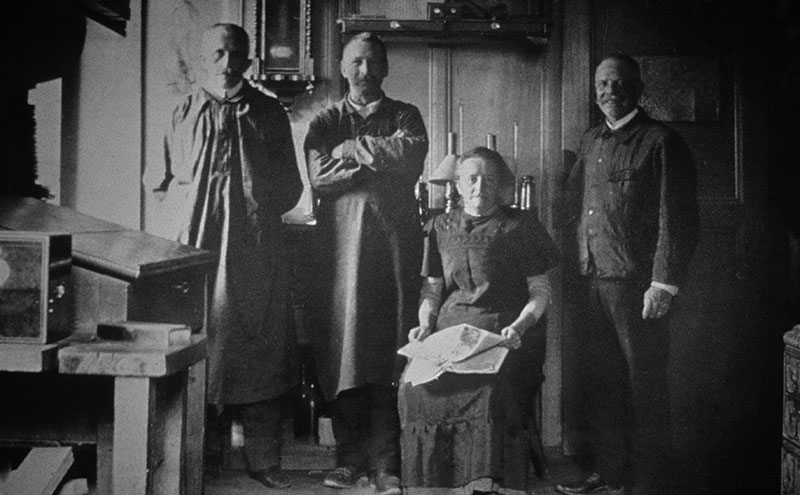 A-listers such as Meryl Streep and Cameron Diaz have risen to the challenge at Cannes and the Met Gala, and Cate Blanchett wore Chopard earrings to the Golden Globes, their diamonds and gold both sustainably mined.
The firm has gone on to forge a relationship with the influential South American Alliance for Responsible Mining and has supported and encouraged mining communities to reach Fairmined certification, as well as helping to provide training, social welfare and environmental support. The journey towards sustainable luxury continues.