From hobby to award-winning business within a year, while juggling a young family and renovating their Leith home? Nothing is out of reach for the couple behind Edinburgh's East Coast Cured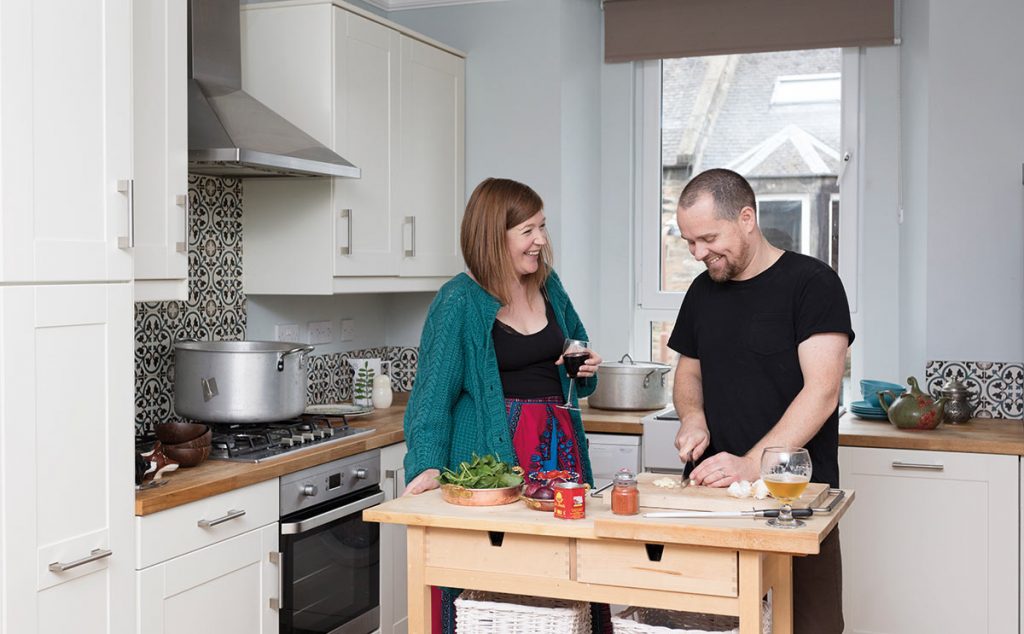 DETAILS
Photography Susie Lowe
Art direction Gillian Welsh
Words Catherine Coyle
Some people are lucky enough to have a unique job title. Susie Anderson is one: 'Curator of Salami' is how she describes herself. She's laughing as she says this, although her smiling husband, Steven, quickly confirms that her role at East Coast Cured is far greater than that.
The couple have not long celebrated the first birthday of their charcuterie business. What began as a home-based hobby has quickly developed into an award-winning concern. If Susie is the curator, Steven is the artist, and together they make a formidable team.
The pair have known each other since they were teenagers growing up around Edinburgh. They've travelled together, dreamed up their business together and, five years ago, they bought and renovated a terraced stone house in the Leith Colonies, just down the street from where Steven's grandparents used to live. Like their more famous Stockbridge cousins, the Colonies were built as affordable housing for artisans in the second half of the 19th century. "They were one up, one down homes for working-class families," says Susie.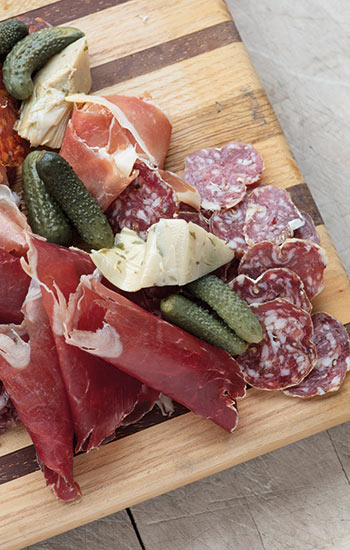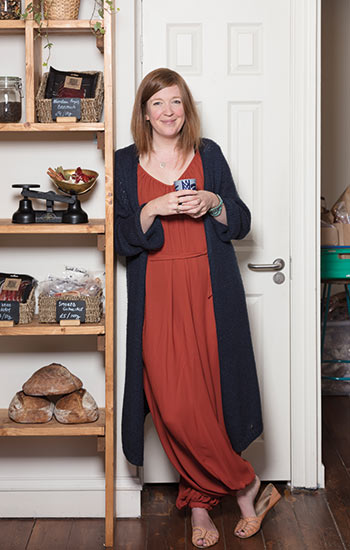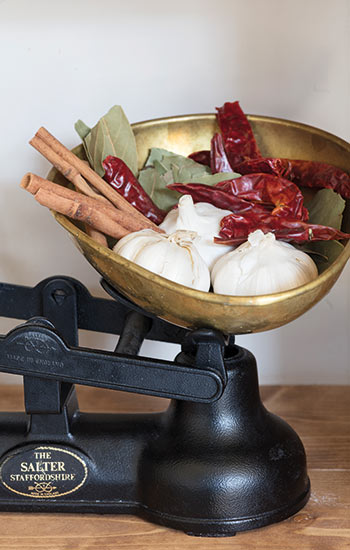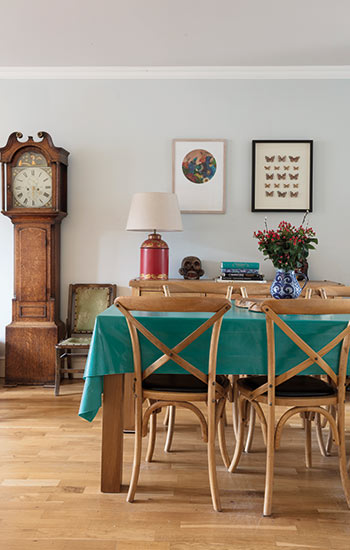 The historic elements of the house and the location appealed. "I remember growing up here as a kid," says Steven, whose family moved to Edinburgh from Fife when he was 12. "My grandfather was the manager of the general store at the top of the road, so buying here felt very much like coming home."
Steven taught himself to brew beer at home in order to escape an office job he hated, before finding work at a small craft brewery. He loved it, but his income wasn't sufficient for a growing family's needs (the couple have two young daughters, Rowan and Mirren), so he took on a bigger job at the North British Distillery. There, he was a production manager, "essentially making animal feed and ethanol – I lost my connection to the product and I really missed that," he says. He had discovered another hobby, though – curing meat – and had begun to convert the attic so he could have space to do it more seriously. 
Having lived in Toulouse for a year, tending bar and learning French, Steven had developed a taste for high-quality charcuterie. "I shared a house with lots of French people who would go home to the country during the holidays," he recalls. "They'd always come back with treats, saying, 'You must try this sausage, it's the best you'll ever taste.'" On his return to Edinburgh, he was disappointed with what was on offer at the supermarkets. "Susie and I both knew the quality of the meat in Scotland was excellent, so we really couldn't understand why there was no good charcuterie. We began it as a hobby but we definitely had one eye on turning it into a business."
It took them about three months to kit out the attic, tinkering with the temperature and humidity control before bringing any food in. Steven read as many books as he could find on the subject, but the rest was down to trial and error – and passion. "What most people won't realise is that the curing process involves fermentation," he says. "Many of the skills I'd learned in the brewery and the distillery were completely transferable."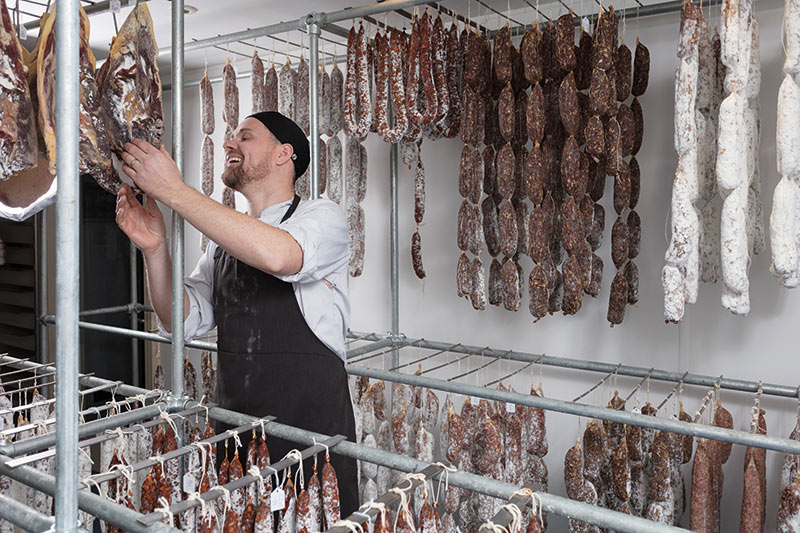 This was all taking place while he was working full-time and renovating the house, and with a baby to juggle. "I feel we got mistakes out of the way at home," he admits. "I'd hang meat in the attic, watch it go mouldy, cut a bit off and eat it. Then I'd wait 48 hours before letting anyone else try it, to make sure it was safe." During that period, he and Susie were coming up with new recipes, tweaking the process and making plans to go commercial.
It was a neighbour who spotted some former office premises in Leith that were up for sale. The couple had thought they'd find a commercial unit, but this place had a shop front and a large basement that would be suitable for the curing process and for storage. Taking a leap of faith, they bought it and did it up themselves. "It was typical of a lot of former retail spaces that had been taken over as offices, with lowered ceiling tiles and itchy carpet squares," recalls Susie.
They took everything back to the bare walls and changed as much as they could without altering the structure. They found original cornicing that had been boxed in, as well as wooden panelling that had been there since it was a greengrocer's, complete with fruit stickers and price tags still attached. They began curing downstairs while the shop space was still taking shape, but between the purchase in May 2016 and opening a year later, demand surged, so Steven gave up his job at the distillery in July 2017.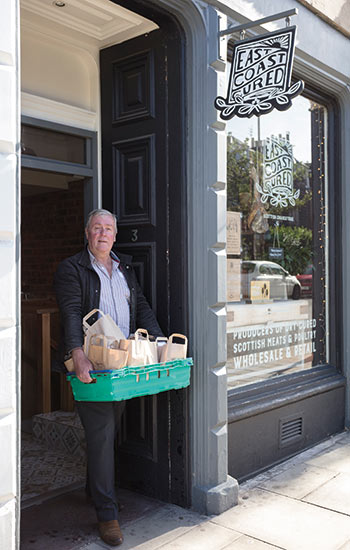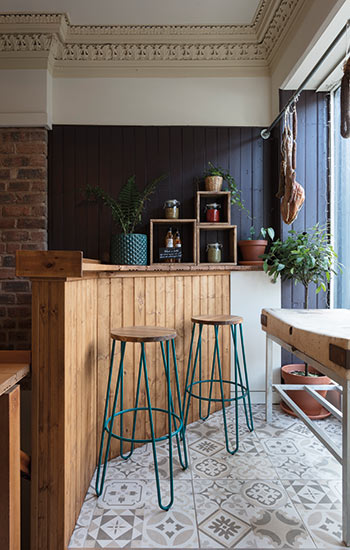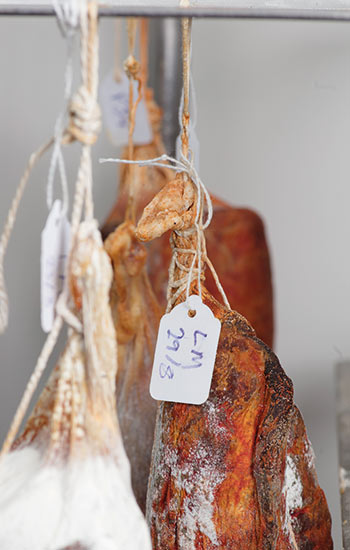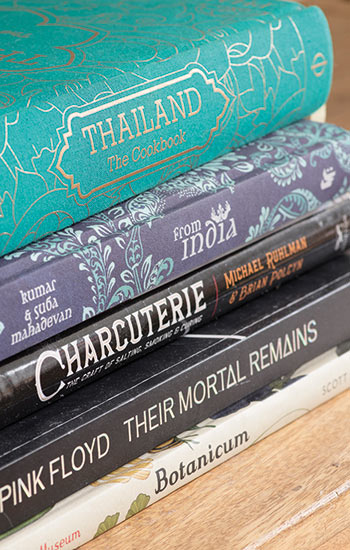 "It was scary but we've never looked back," admits Susie, whose background is in textiles design, commercial galleries and social enterprise. She used her redundancy money from her post as a gallery manager to come up with the brand concept for East Coast Cured. One of the first things she did was to hang a huge poster in the window while the shop was being fitted out. They had already launched the brand at a farmers' market in the spring of 2017, but they received a fortuitous email that helped to accelerate their success.
"Martin Wishart got in touch to say that he drove past the shop every day and was looking for a charcuterie platter for the menu at his restaurant the Honours. So we invited him to come and have a look around and have a tasting," recalls Susie with a smile. Once word got out that they were supplying the Michelin-starred chef, they gained several new trade customers around the country, among them the Gleneagles Hotel and Edinburgh's Bon Vivant.
Scottish charcuterie seems to be quite unique. "The animals are reared in a different environment here, and often to higher welfare standards than you find on the continent," explains Steven. "The pigs we source are reared on crops grown on the same farm – they are grain-fed animals, which can give a different character to the meat." Fife's highly rated Puddledub supplies their pigs (they're up from processing half a pig a week to three), but they also get rare-breed pigs for bespoke products from Gorgie City Farm and Easter Kellie Farm in the East Neuk of Fife. Gartmorn Farm in Alloa supplies the ducks for their duck prosciutto that has proved very popular, especially around Christmas. "It's expensive to produce and buy but it's a luxury item that's beautiful and different."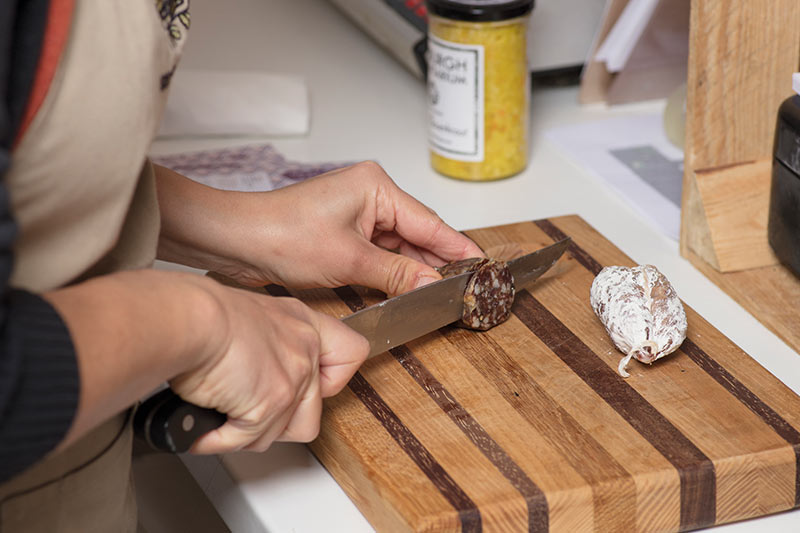 Elements of his previous incarnation as a distiller continue to crop up in his new role, too – using old oak whisky barrels in the smoking process for a mellower flavour, for instance. Weekends spent mushroom foraging with their daughters bring new flavours and recipe ideas back to base, where Susie and Steven are developing complementary products for the shop to sell alongside the likes of Barwheys cheeses, artisan breads by Company Bakery and rapeseed oil from Black & Gold.
"Farmers' markets are a great place to meet other makers, get feedback from our customers and develop new ideas," says Susie. "The biggest reward is having the freedom to innovate. It's very exciting."