Think as much about size and material as you would style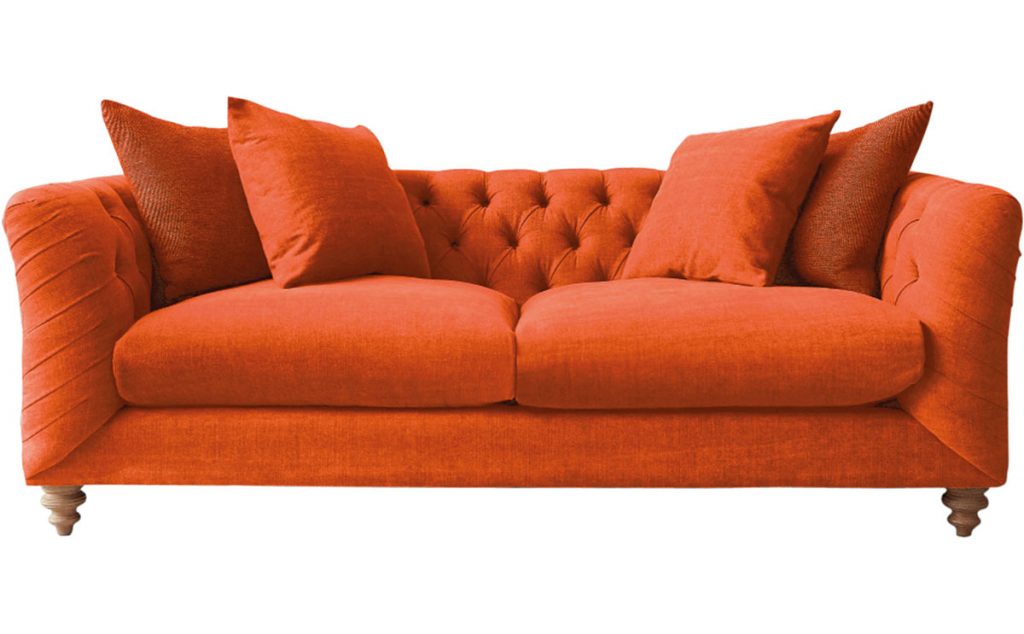 There's nothing quite like coming home after a long day and collapsing on to a comfy seat. Whether it's a contemporary modular design or a traditional leather chesterfield, finding a sofa that you can relax on is the key to an enjoyable living room. But while comfort is the main priority, there are several other considerations to think of before taking the plunge.
Smaller areas can prove challenging when managing cumbersome furniture, but a larger square footage is sometimes just as difficult to negotiate. There are ways round an awkwardly large space, as Richard Coles, Director of Living It Up, explains: "If you're looking to create a zoned interior, especially suited to open-plan living, two or more smaller sofas could breakdown large spaces and be more sociable. If you're looking for somewhere to relax with the family after a long day, a large corner sofa with a chaise longue would be more appropriate and provide the comfort you crave."
CONTEMPORARY vs COMFORT?
"Comfort will always be my first choice.  To me, a sofa is for daily use and is a piece of home furniture that should last a family many years," explains Sofie Biehl-Kleberg, owner of Nordic Interiors. "However, this does not mean that you can't find the best sofa that is both functional and stylistic. This is in fact what Danish design encompasses, and architects and designers in Denmark have been working to the motto that 'furniture should both be admired and be used', adapting design to modern-day needs. This emphasises the importance of the functionality and form of home furniture."
Space isn't the only obstacle when it comes to finding the perfect sofa – creating a cohesive space can hinge on the material you choose as well. If you are heavily influenced by trends, you may be contemplating opting for the most popular fabric of the moment, but there are some factors to consider first.
"Velvet is synonymous with luxury and has been for thousands of years, however, it is also infamously difficult to care for and can be fragile. I always recommend cotton velvet to those who don't have small children and most importantly, those who don't have pets. The fragile pile of velvet can be easily scuffed and interfered with by claws and teeth – once this happens there is no going back," says John Darling, founder of Darlings of Chelsea. "Don't let this put you off though, velvet provides a wonderful, timeless look and feel that is truly unique. Companies like Linwood offer 'smart' velvets, synthetically manufactured equivalents that are practically bomb proof and will endure even the harshest rub tests. To the trained eye (or hand) there is a slight difference, however, they are a fantastic alternative for those with pets and children."
Eight sensational sofas