This ready-made bothy has been designed to give artists – and everyone else – a place in which to create and dream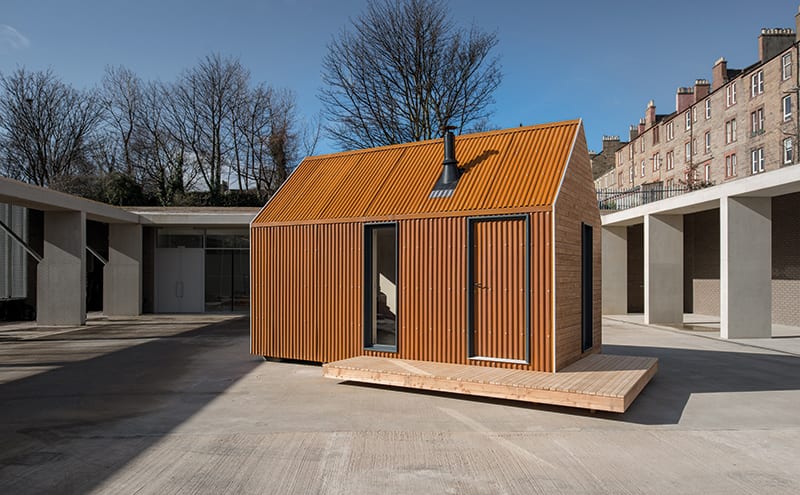 DETAILS
What A prefabricated multi-purpose cabin
Where Anywhere; it's moveable
Architect Iain MacLeod
Artist Bobby Niven
Photography Johnny Barrington and Graham Niven
Words Catherine Coyle
Rough and ready shelters for walkers and climbers have long been a welcome feature of the Scottish hills. Without these bothies, some of the country's wildest and most remote places would be very difficult to explore – and it's perhaps this desire to make exploration and adventure possible that lies behind a ground-breaking project that aims to give artists space and time to develop their work.
The Bothy Project – a network of small-scale artist residency spaces off the beaten track in some of Scotland's most awe-inspiring corners, including Inshriach near Aviemore and the isle of Eigg – has enjoyed a great deal of success since it began in 2011, with an ever-increasing number of applications from artists wanting to take up the residencies. But the concept has found a wider appeal beyond the art community too: "Ever since the project started, I have been fielding enquiries from around the UK and the world from people wanting a bothy of their own, either as a garden studio or office or as a retreat on their land," explains artist Bobby Niven, one of the project's founders.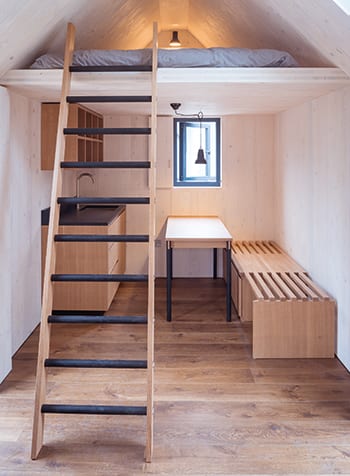 In order to be able to meet that demand and to raise funds for the Bothy Project, which is a charity, he and architect Iain MacLeod, an old schoolfriend, set up a social enterprise called Bothy Stores and got to work designing a prefabricated bothy that could be transported anywhere and erected in an afternoon. New regulations introduced in Scotland last year that make it easier for people to put up simple huts for recreational use has also fuelled their thinking.
The idea was to create something that would last a lifetime, work with its surroundings and provide a shelter for those looking for alternative accommodation. "The popularity of the simple design and considered build of the Inshriach Bothy was our starting point," says MacLeod, "and we revisited this for the Artist Bothy."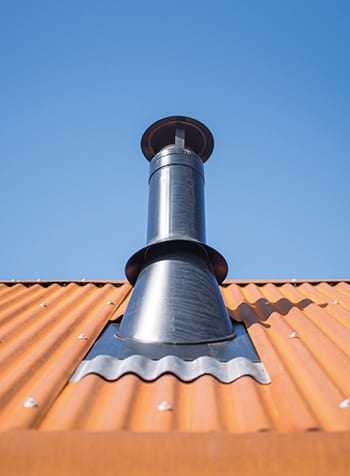 As well as this strong template, which is rooted in pared-back simplicity that provides comfort without compromising on a contemporary aesthetic, Niven and MacLeod also looked to old Hebridean shielings, Scottish agricultural buildings and the wealth of world-class rural architectural projects that have appeared on the country's landscape in recent years. "For me, the beauty of it is that it doesn't shout too loud," says MacLeod of the design. "It's quietly confident, understated and robust."
Constructed from cross-laminated timber, the walls are 100mm thick and have been insulated with wood fibre. The gables are clad in Scottish larch and the main body of the structure is wrapped in either black or corten corrugated iron which has a weathered, rusted appearance. Doubled-glazed windows set in accoya frames (accoya is known for its sustainability and longevity) ensure the structure is wind and water-tight – a prerequisite for the Scottish climate. Considering the minuscule footprint (5.5 x 3m), a lot has been packed in. There's a mezzanine for sleeping and a wall-hung sink, but apart from the antique oak floor and whitewashed walls, the interior is left undressed so the owner can customise it to their own spec.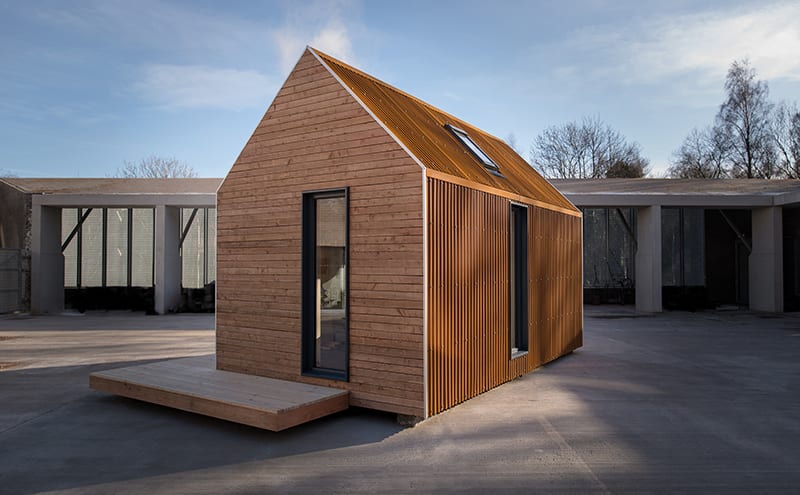 Furniture-maker Colin Parker has designed a capsule of pieces that work in harmony with the structure. Under the guidance of Niven and MacLeod, he has devised a kitchenette, shelving unit, table, bench bed and ladder, all of which can be purchased to kit out the interior. "The furniture has been carefully designed to work within the layout, while not intruding on what is essentially a simple, compact space," remarks MacLeod.
There are provisions for water and power, wiring for lighting and sockets, and a chimney and concealed drainage system already in place, so customers can specify further extras, such as a Charnwood C-Four wood-burning stove and even a deck made from the same larch cladding.
And there's more. "While Iain and I were developing the Bothy, design curator Katy West approached Creative Scotland about a project called The Pioneers," recounts Niven. She worked with six artist-designers who had all experienced a Bothy Project residency, commissioning them to create limited-edition products on the themes of survival, protection and comfort that would enhance a stay.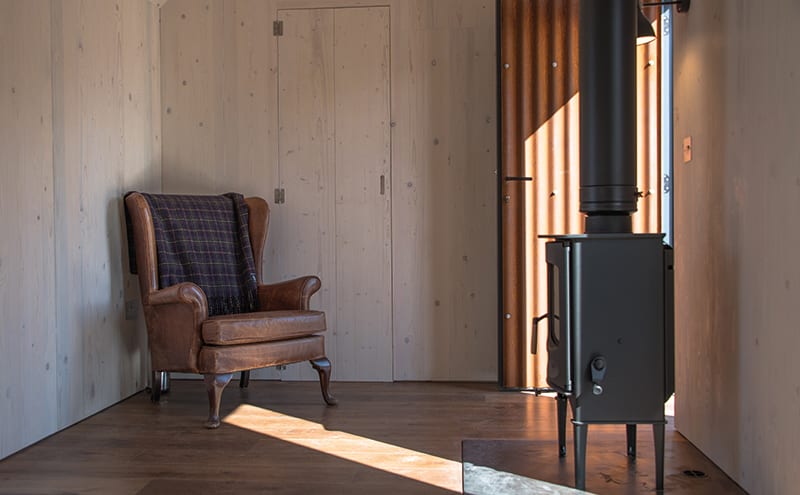 Alec Farmer at Glasgow-based manufacturer of 'bags for adventure' Trakke came up with a camp shower made from canvas and capable of holding enough water for a five-minute hot shower; Charlotte Barker created a terracotta cool box to keep food fresh in an off-grid environment; Kirsty McDougall's lambswool blanket recalls the colours of Eigg's Sgurr landmark and is a collaboration with Bute Fabrics. All six products, which are on sale online, have been made in Scotland using traditional techniques that recognise (and celebrate) the breadth of talent in the country. 
The Artist Bothy has been designed to meet the rules for permitted development, so in many cases there will be no requirement for planning permission. The regulations vary across local authorities, however, so it's worth checking, as responsibility for compliance remains with the owner.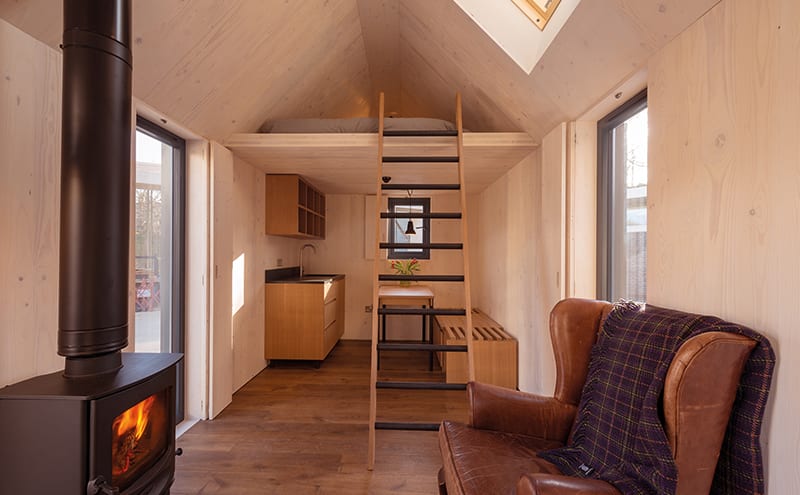 "In simple terms, the biggest impact for the art community is that sales of every bothy will help to raise funds for more artist residencies," says Niven. "Artists who have stayed in the bothies tell us that having the space and time to slow down and dedicate themselves to their work has been invaluable.
"Growing up on a farm in Fife, I loved spending as much time as possible in nature, and it informs my work as a sculptor. Artists who have stayed at the bothies have gone on to create new artworks based on discoveries made while in residence."
The Artist Bothy is prefabricated in the Highlands and is available to purchase from £39,000. A prototype can be viewed by appointment at the Edinburgh Sculpture Workshop. The collection of limited-edition products can be found at bothystores.com