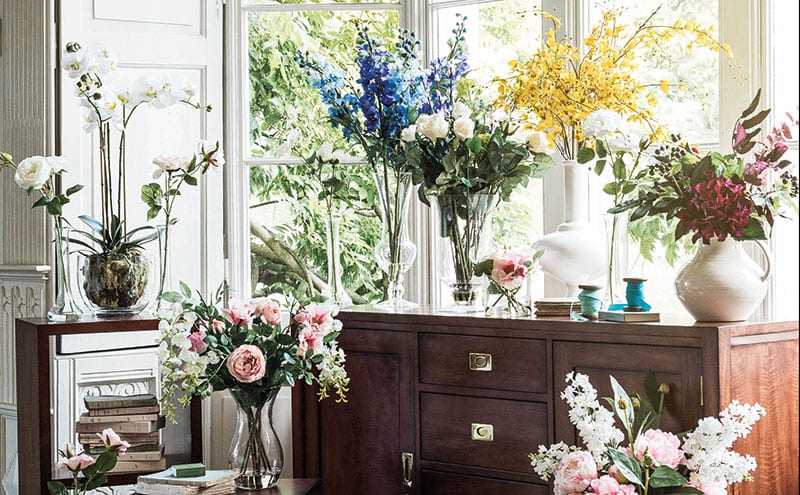 Fabulous faux
We all know the famous saying "fake it till you make it," but what if going faux was making it? Previously shunned for their appearance, fake flowers are now altering expectations and emerging as a luxurious accessory for well-designed homes. "Faux flowers have really come on in recent years," says Angela Le Baigue of Chantillie House. "The quality is amazing and they are produced so well these days that they really do look lifelike, often people can't tell unless they touch them and even then still they ask if they are real." As Neptune's Head of Design and Product Development Rebecca Malyon points out, opting for fake blooms is less of an effort, "Faux flowers, quite simply, make life easier," she says. "They need no real care or attention, they don't ask for water or plant food, and remain in full bloom day after day. They're also perfect for allergy sufferers."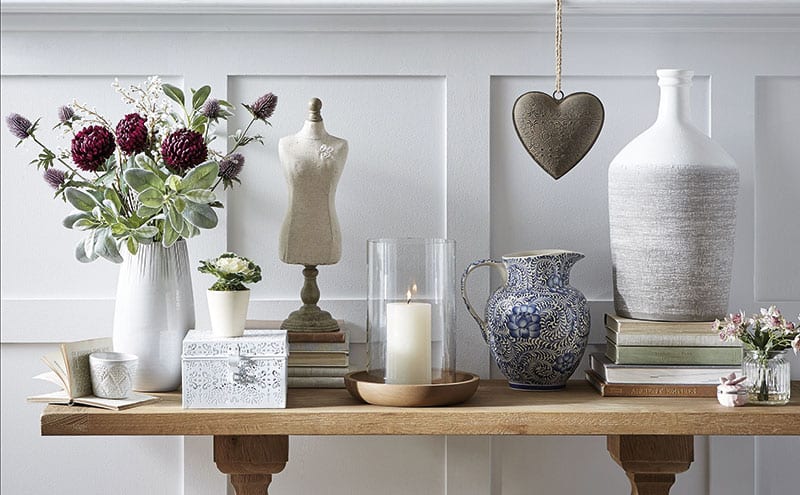 That's not to say there is not going to be work involved, especially if you want your display to look like the real deal. What the flowers are placed in should be an initial consideration. "Choosing the right vase/container is just as important as the flowers," says Berta Strobl of Lifelike Flowers. Rebecca echoes this, "The size and scale of your display will very much be led by the vase that you choose," she says. Once you have chosen the vessel, you can look to fill it. "As a general rule the flowers should not be higher than 2.5 times the vase/container you are placing them in," says Berta. "The width and volume depending on the style you try to create – classic country-style arrangements require less whereas modern compact arrangements may require more flowers."
[sociallocker id="20254″]When it comes to the flowers themselves, there are now a lot of impressive blooms to choose from. "If you're new to flower arranging, begin by keeping things simple and build your display gradually," says Rebecca. "Textured flowers such as blowsy hydrangeas or peonies are a good place to start as they provide structural base and work well on their own." Detail is key; the team at Neptune paint the flowers by hand so that they have complete control over the design of each petal and leaf.  "On the heads watch out for veins showing on the petal which indicates a high quality," says Berta.
Material is important. "Choose only the highest quality silk flowers, they're more versatile for creating stunning designs,"  says Berta. Look to the hues too. "As the flowers are all dyed it's very important to get the right colour," says Berta. "Having more shades in one flower is superb."
Remember to factor in greenery when arranging them. "The main rule we follow is 'strong stems first, branches and thick greenery," says Rebecca. "By resting them on the outer edge of your vase you create a support network for the more delicate ones so they can simply be dropped in."  There is no strict guideline here. "I tend to go through the season with mixing twigs, branches, seasonal flowers and room scents to great effect," says Angela. If you're new to the world of faux flowers, then you might want to consult those in the know. "Even if you have experience arranging fresh flowers yourself we recommend using professionals as handling and cutting is a completely different experience to working with fresh flowers," says Berta.
Positioning of the arrangement in unusual places is one of the perks of going faux – "dark corners, bathrooms and under spotlights," notes Berta.
However, there are pitfalls of using fake flowers. They can gather dust (Rebecca suggests using a hairdryer for this) and can be pricy, although not as expensive as fresh blooms.
For most people, flowers are essential for creating an atmosphere in the home. "Adding colour and texture with flowers is as important to me as getting the right colour of cushion or lampshade," says Angela.
SINGLE STEMS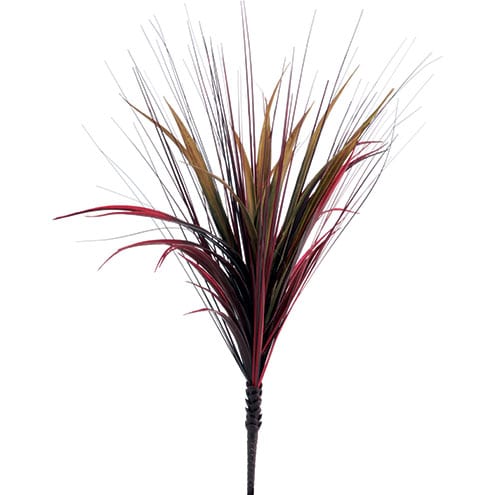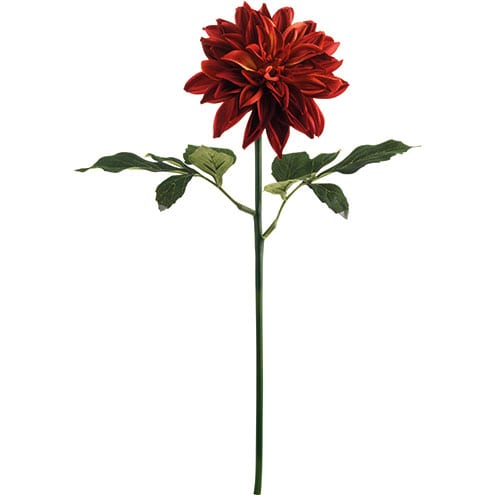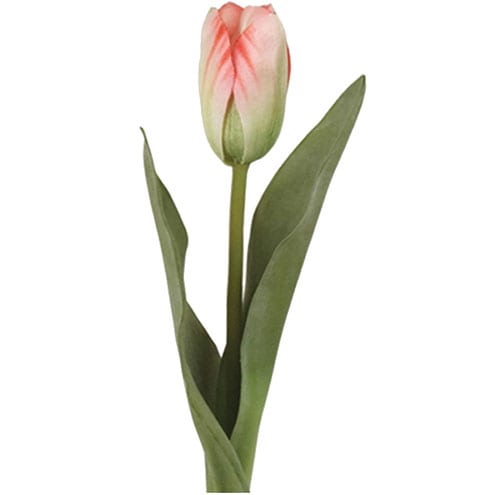 [/sociallocker]