True colours
Bold, brave choices have created a home that suits its owners down to the ground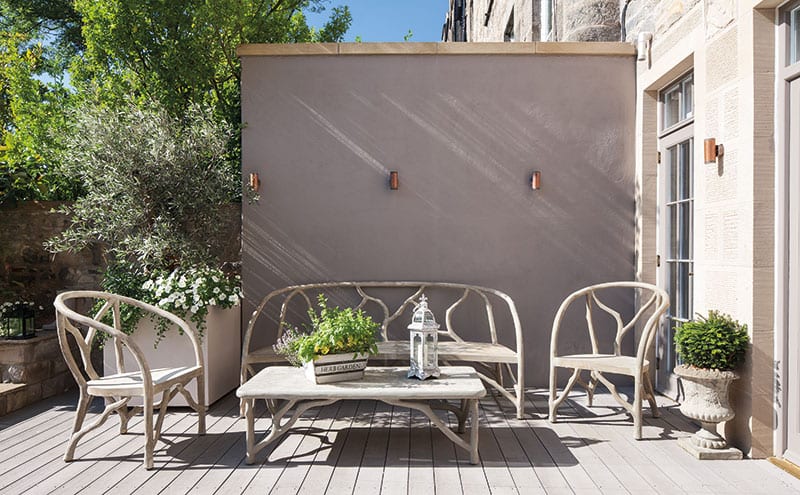 Steve and Heather Leach are risk-takers. They have the same confident approach to everything, whether it's the clothes they wear, the deals they make or the furniture they choose. As a couple, in life and in work (they met in their teens and set up in business together), they're a powerful force, determined to bring the best to every project they get involved in – and that includes their striking home in Edinburgh.
The pair had admired the property from a distance long before they bought it. It sits in a wide cobbled street once famed as the only road in the city where a horse and carriage could make a U-turn. Despite already owning a home in Edinburgh, along with several others around the world, the couple had set their sights on this New Town gem, and, with their children moving school, the need to be closer to the centre of town was greater than ever.
Renovating the building was an epic task. A project that should have taken nine months ended up lasting three years. Things got off to a slow start: "The property had tenants in it when we bought it," explains Heather, "and we didn't want to rush them." They also had a tricky time with the Edinburgh City planning department. The house is in UNESCO's world heritage site, so Heather and Steve's proposals (drawn up with the help of architect Chris Gray at NGP Architecture) faced a rigorous examination. The planners could see just how sympathetic their ideas were, though, and how the changes would work in harmony with the rest of the street. As soon as permission was granted, the job got underway; the roof came off and the floors were taken up storey by storey.
"We don't want to move again!" laughs Steve. "This is it for us." He describes how the layout had been bastardised over the decades and how he and Heather wanted to return it to one home, the way it had been built originally, only now with contemporary living at its heart. To that end, they were keen to incorporate soundproofing, insulation and energy-efficient heating and lighting systems at the build stage, along with the most up-to-date security and technology schemes.
DETAILS
What A Georgian townhouse
Where Edinburgh
Interior designer Carley Kyle at Ampersand Interiors
Architect Chris Gray at NGP Architects
Contractor Gordon Dixon
Photography Neale Smith
Art Direction Gillian Welsh
Words Catherine Coyle