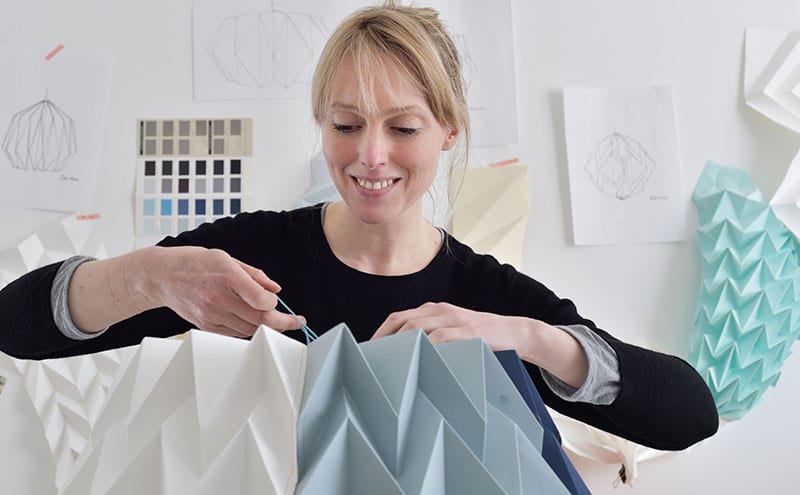 "I grew up in Glasgow in a large, fairly chaotic family of writers and film-makers where there was always something creative going on. My father is a mathematician and his hobby was making polyhedron models. I was fascinated by these beautiful creations and by how a complex shape could come from a piece of paper or card. Those memories inspired me to try paper-folding years later, which is how I arrived at where I am now.
I have always been interested in 3D design. I began to explore the art of paper-folding in my spare time while working as a BBC radio producer in London, intrigued by the possibilities of what could be created through manipulating a flat piece of paper. When I moved back to Scotland, I needed some lighting for my new house so I began experimenting with my new skills to make folded paper shades that would be functional as well as beautiful. Being self-taught has its advantages. I don't adhere to any rules and I have developed my own way of working. And there is a fantastic community of designers and makers in Glasgow I can tap into if I ever need any advice. I am inspired by Scandinavian design and its aesthetic of simplicity, minimalism and functionality – all key themes in my work. I also take inspiration from natural forms such as seed pods or microscopic nature photography.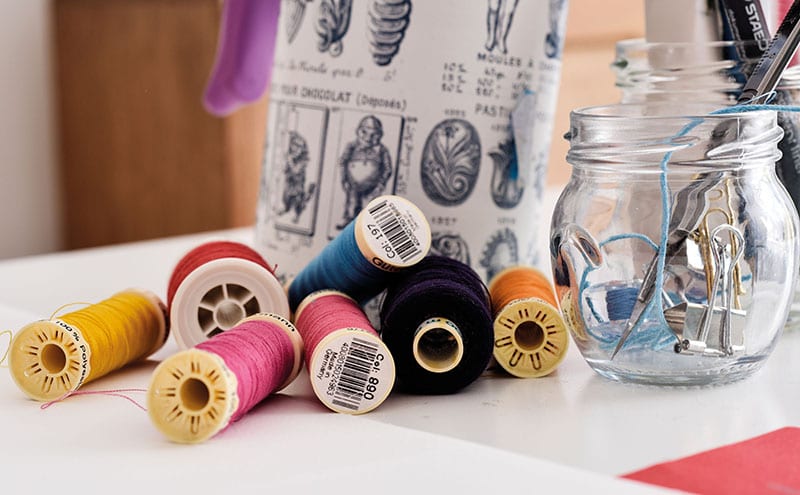 I usually start out with a vague idea of what I want a final piece to look like, but my process is experimental and I am constantly surprised by the unexpected results that materialise – the possibilities are limitless, which is one of the things I find so fascinating about the craft. Colour is also a major theme in my work and I often look to 20th-century artists such as Sonia Delaunay and Josef Albers for inspiration. I recently spent a few days on the Morvern peninsula on the west coast, where the light and the colours of the seascapes were beautiful. When I got home, I created a new collection using a palette of the same subtle shades of blue and grey I saw there.
My first real break came in 2013 when I spotted an open call from a group of local designers called Analogue Social. They were collaborating with the Lighthouse in Glasgow on an exhibition entitled Paper and were looking for interesting interpretations of the everyday material. I applied and was delighted to be chosen as one of the eight designers asked to exhibit work in the show. It was the first time I saw a group of my shades displayed in a large public space, and it was then that I decided to take it further. The exhibition led to some great exposure and some sales, so after my daughter was born a year later, I made the leap to focus on lighting design, meaning I could work from home and have the work-life balance I wanted.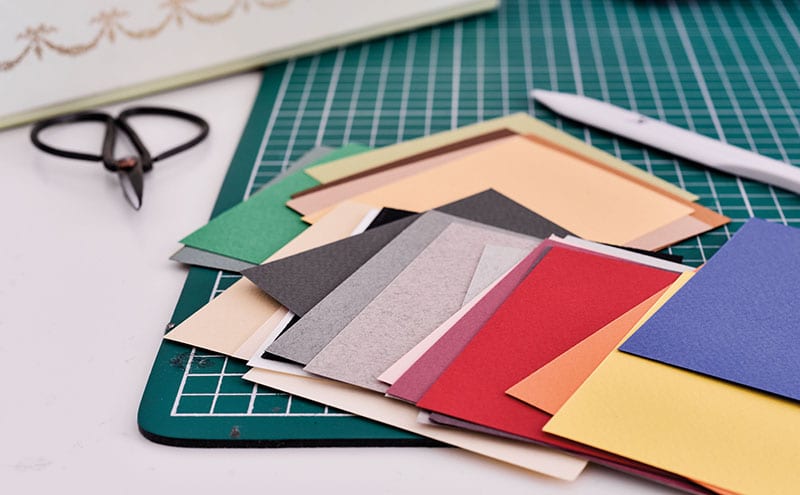 Things took off from there and in 2016 I was selected for the Craft Council's Hothouse16 programme which supports and advises around 40 makers on how to run a sustainable craft business. It gave me the help I needed as well as connections to lots of other designers in Scotland and further afield. I like improving the lighting in people's homes. The quality, strength and tone of the light can completely alter a room's atmosphere, and a well-considered shade will bring warmth to a space. I enjoy being at least partly responsible for making people's living spaces better.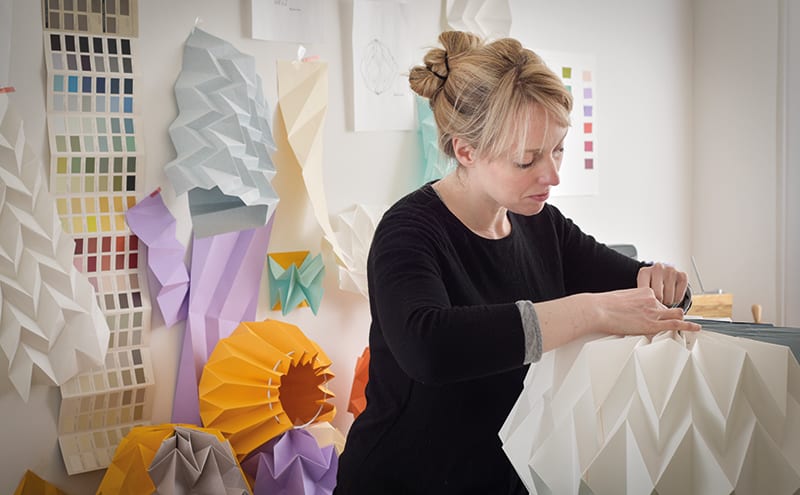 You can browse the full article on pages 113-114, issue 112.
DETAILS
Photography Alaisdair Smith Photography
Interview Catherine Coyle