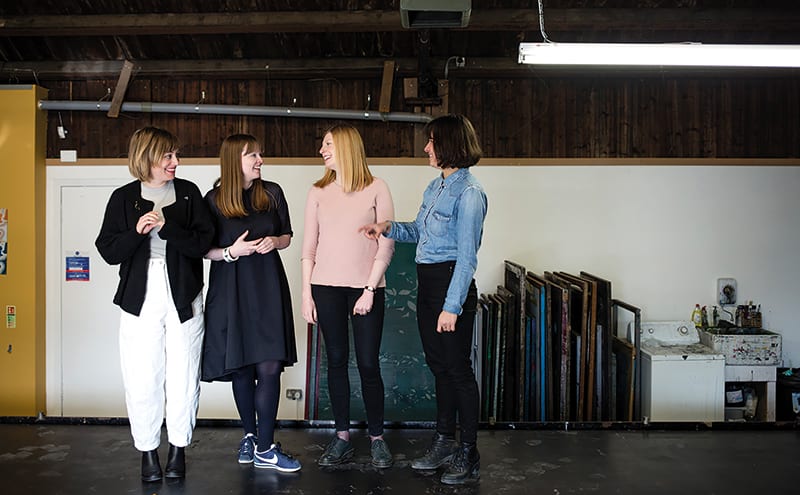 The textiles scene in Scotland is big business. We may no longer manufacture on anything like the same scale as in the past, but that hasn't stopped graduates of the country's art colleges devising new ways to get their designs seen and bought, connecting with a global network of artist-designers, retailers and supporters.
This new generation of textile artists is not tied to the loom in the same way its predecessors were – and Sample, a new exhibition of the work of some of these innovators, highlights just what a diverse appeal their printed textiles have.
The exhibition, at Glasgow's Lighthouse, showcases the work of 15 contemporary makers. It has been curated by Collect Scotland, a collective of textile designers whose four directors, Mhari McMullan, Chloe Highmore, Yvonne Elliott-Kellighan and Marion Parola, all work in the field in Glasgow. As insiders on the scene, they are well placed to shine a light on the work that's being created in Scotland and appreciated by audiences all over the world.
This is just a taster, you can browse the full article with more stunning photography on pages 171-174, issue 113.
Subscribe now
DETAILS
Photography Susan Castillo
Words Catherine Coyle