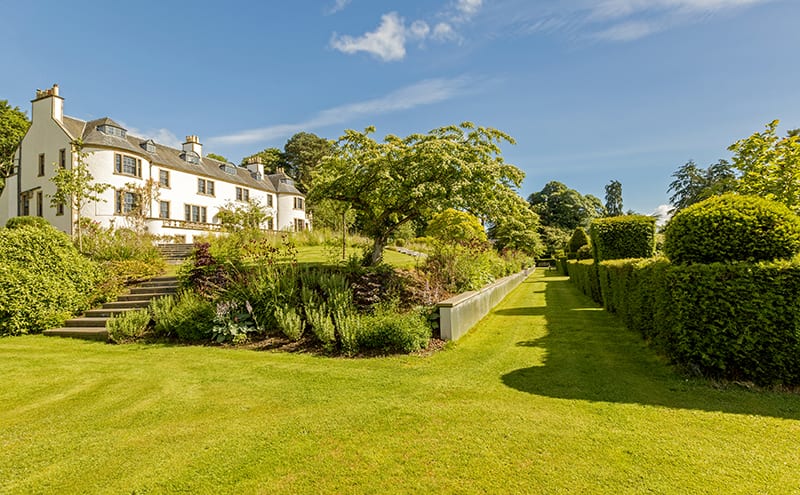 The garden at Allangrange House in the Black Isle is a magical place. It has to be special: it's up against both the handsome Edwardian mansion to which it belongs and the sublime countryside that surrounds it. But in 2007, when new owners moved in, neither house nor garden was at its best. The building was soon renovated, but it took until 2014 before the grounds were brought up to scratch.
Laid out by the artist Elizabeth Cameron, who lived there for many years, it had become overgrown and unwieldy, and Claire Reading, of Brown Earth Landscapes, was engaged to give it a more contemporary feel. She removed many of the overgrown shrubs and plants, creating new borders that were planted with herbaceous perennials.
"The owners wanted a palette of white flowers with a touch of deep red, so the new plantings were led by this. And the location was also a factor: this far north, plants have to be hardy to withstand the cold winters and short summers. I chose soft, airy plants to create a romantic look and more structural plants to give some backbone."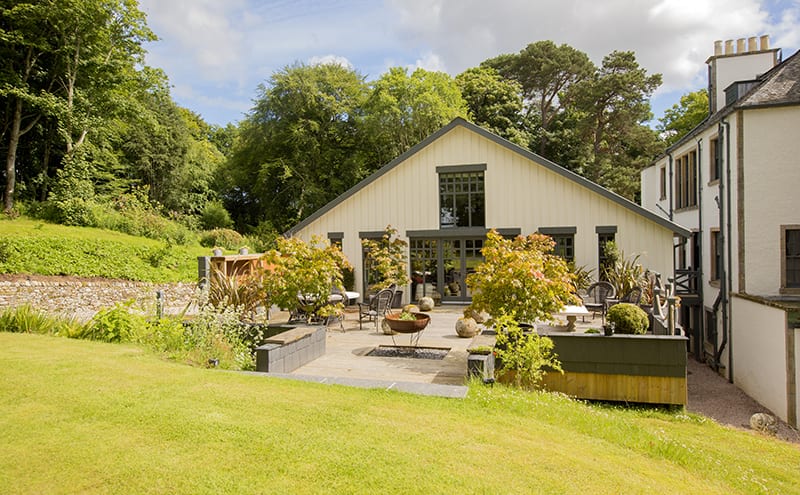 One of the main challenges was how to be sympathetic to the existing garden while delivering a design that gave the space a new and distinct contemporary feel. Lovely old yew hedges had always formed the structure of the garden, splitting it into separate 'rooms'.
Claire's design kept this classical layout, but gave it some small twists where angles and axes were off-key. The owners also wanted it to be opened up more, so new central steps were built, leading down to a grass circular seating area.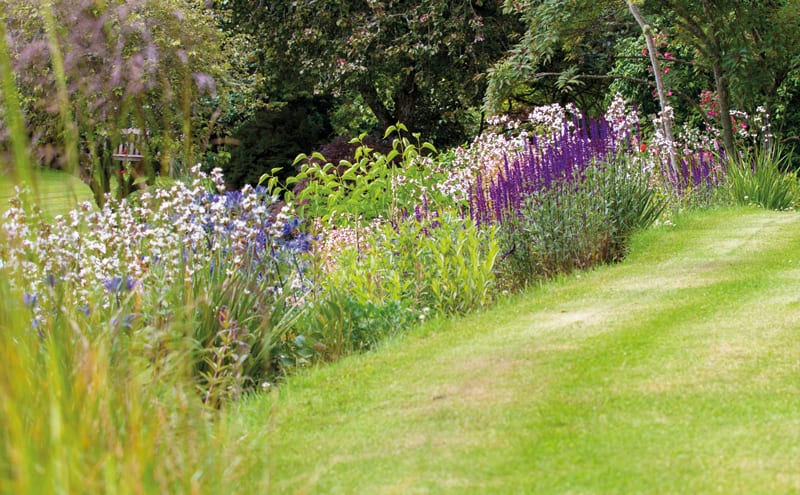 This is just a taster, you can browse the full article with more stunning photography on pages 232-234, issue 112.
Subscribe now
DETAILS
What The sloping, terraced, south-facing garden of an Edwardian mansion.
Brief To return the overgrown and out-of-shape garden to its former glory while allowing the owners to put their stamp on it.
Challenges The garden's northern location meant any new plants had to be hardy to survive the cold. The designer had to lay out several areas around as-yet unbuilt structures. Blending the old and the new was challenging too.
Plants Among the plantings are Achillea ptarmica 'The Pearl', Astrantia major 'Large White', Digitalis purpurea albiflora, Phlox 'David', Rudbeckia occidentalis, Salvia nemorosa 'Amethyst' and Stipa gigantea.
Designer Claire Reading, Brown Earth Landscapes,
Photography Malcolm McCurrach
Words Judy Diamond