The comedian's kilt, worn when he led the parade at New York's Tartan Day, will be displayed as part of the People's Tartan collection
words Olivia Simpson
Much-loved entertainer and Glasgow native Billy Connolly has lent his Howie Nicolsby designed kilt to the People's Tartan section of V&A Dundee's Tartan exhibition. The piece was made by the Edinburgh-based kilt-maker and worn by 'The Big Yin' when he acted as Grand Marshal at the annual New York Tartan Day parade in 2019, leading a procession of 3,000 people through the city.
The piece is made in McLean of Duart tartan, which was Sir Billy's mother's tartan, with a contrasting Smoking Skulls lining.
Commenting on the inclusion of the kilt in the exhibition, Sir Billy said: "I like to wear my mother's tartan. It is McLean of Duart and I love this pinky, weathered one."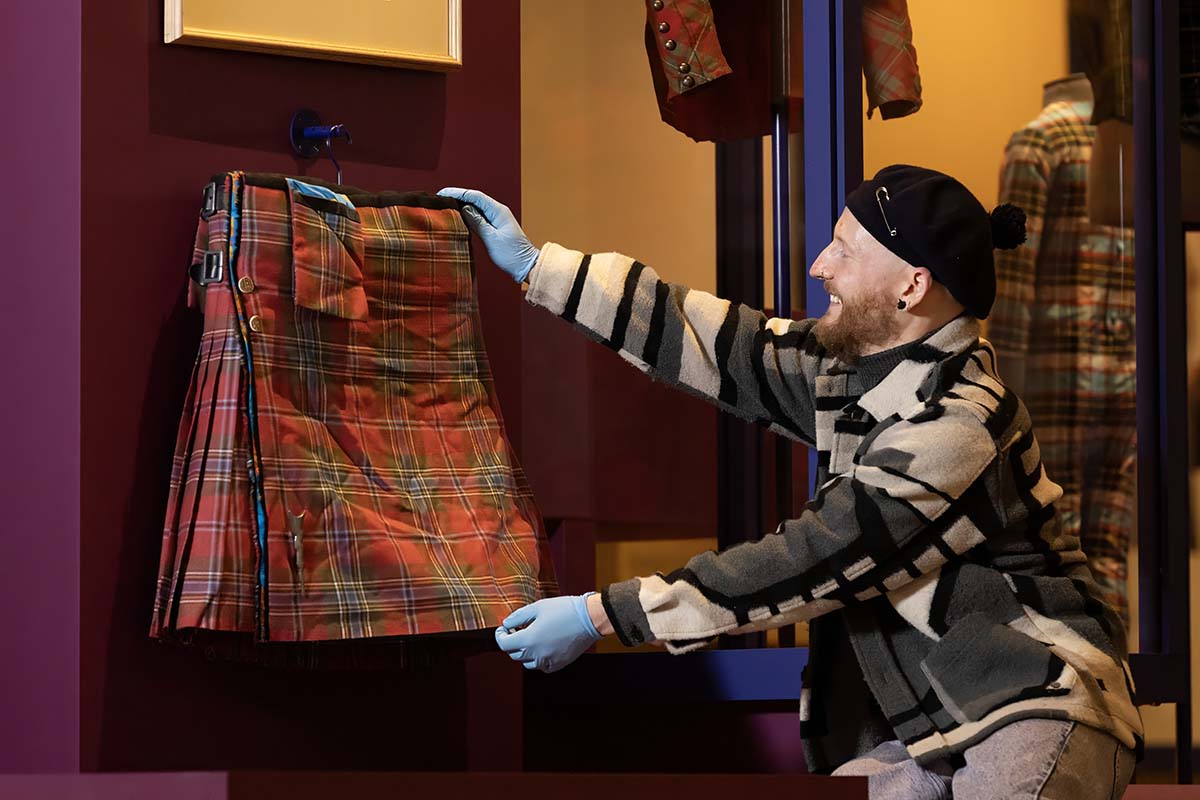 "When I was a boy in Glasgow, people who wore kilts were thought of as weird."
Times have changed, of course. "It's now the done thing to wear a kilt at your wedding," continues Connolly.
"On the other hand, when I got married to Pamela it was in Fiji and I had a Fijian sarong painted like a tartan kilt…well, in that heat a woollen one would have been nightmarish!"
James Wylie, curator at V&A Dundee said: "Billy is arguably the most famous Scot around today, so to include his kilt in the exhibition along with his thoughts on tartan is a rare chance. His identity starts as a Scot but it really doesn't end there, and I think that parallels where we find tartan today – now it really is a global textile."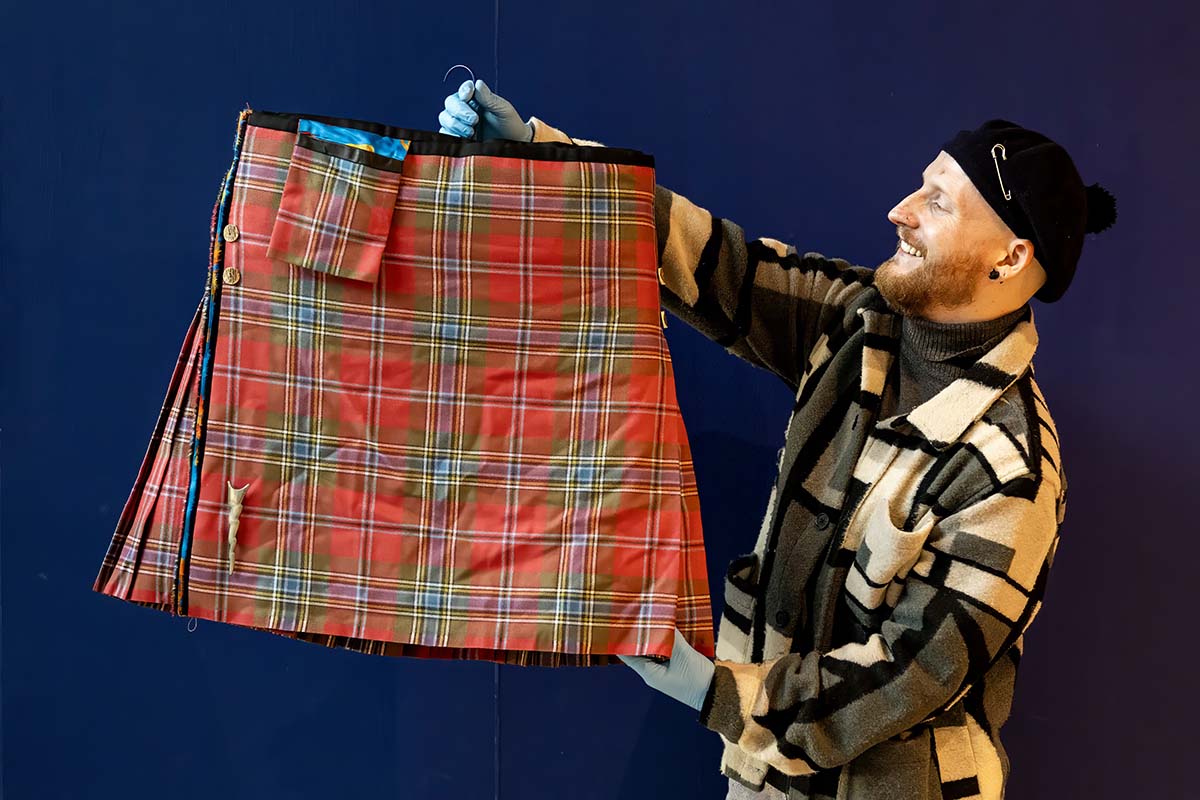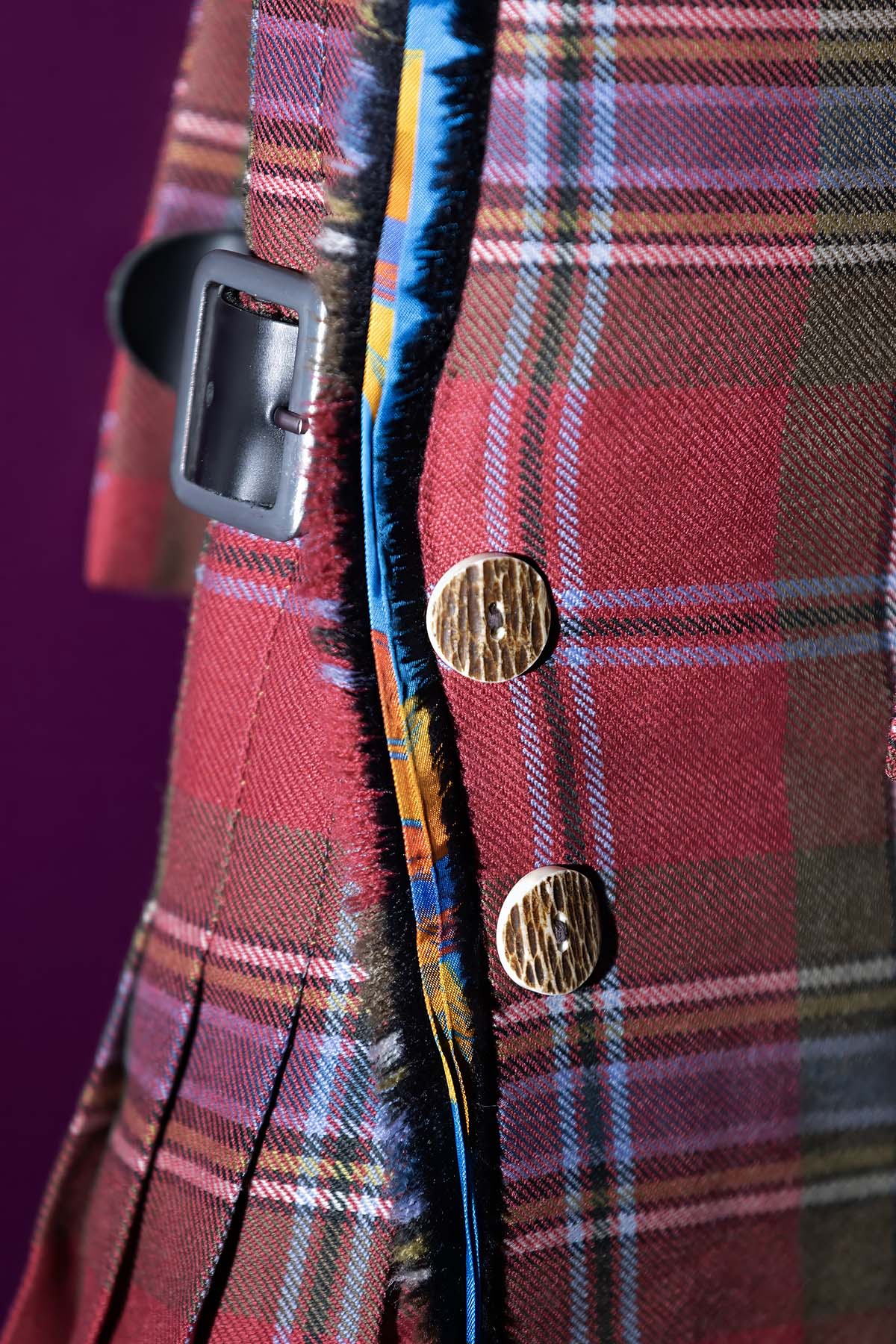 The People's Tartan collection is the result of a national appeal from V&A Dundee, launched in 2022, calling for everyday tartan objects to be featured in the major exhibition.
The People's Tartan is a collection of 20 objects displayed throughout the exhibition and includes notable items such as a 1976 Hillman Imp Caledonian car with tartan interior; a necktie with the first Jewish registered tartan in Scotland; and athlete Eilish McColgan's kilt, worn at the Commonwealth Games Opening Ceremony in Birmingham in 2022.
Sir Billy Connolly's kilt is amongst a number of new additions to this collection: also being added this month are a kilt featuring the Spirit of Ukraine tartan from Siobhan's Trust, a Scottish charity; and a tartan outfit designed for drag performer and visual artist, Cheddar Gorgeous.
The exhibition takes a fresh look at the iconic Scottish pattern, showing how it has inspired designers and creatives including Vivienne Westwood and Alexander McQueen, and tracing its evolution, from the oldest-known piece of tartan (which was discovered in a Highland peat bog) to a tartan-clad Xbox controller.
Entry to the Tartan exhibition is free for 18s and under and members.
General entry is £16 for adult tickets including donation. Concessions apply and there is a £2 discount when booking online.