This period home was on the brink of collapse before a thoughtful, meticulous revamp brought it back to life
words Judy Diamond  | photography ZAC and ZAC
Embarking on a complex renovation project requires a leap of faith. Who knows what will be lurking under the floorboards and behind the plaster, ready to devour your contingency fund and eat into your schedule?
You just have to believe the effort will be worth it and that, with the job complete and the owners settled into their newly transformed home, whatever obstacles you faced will have left no scars – on you or the property.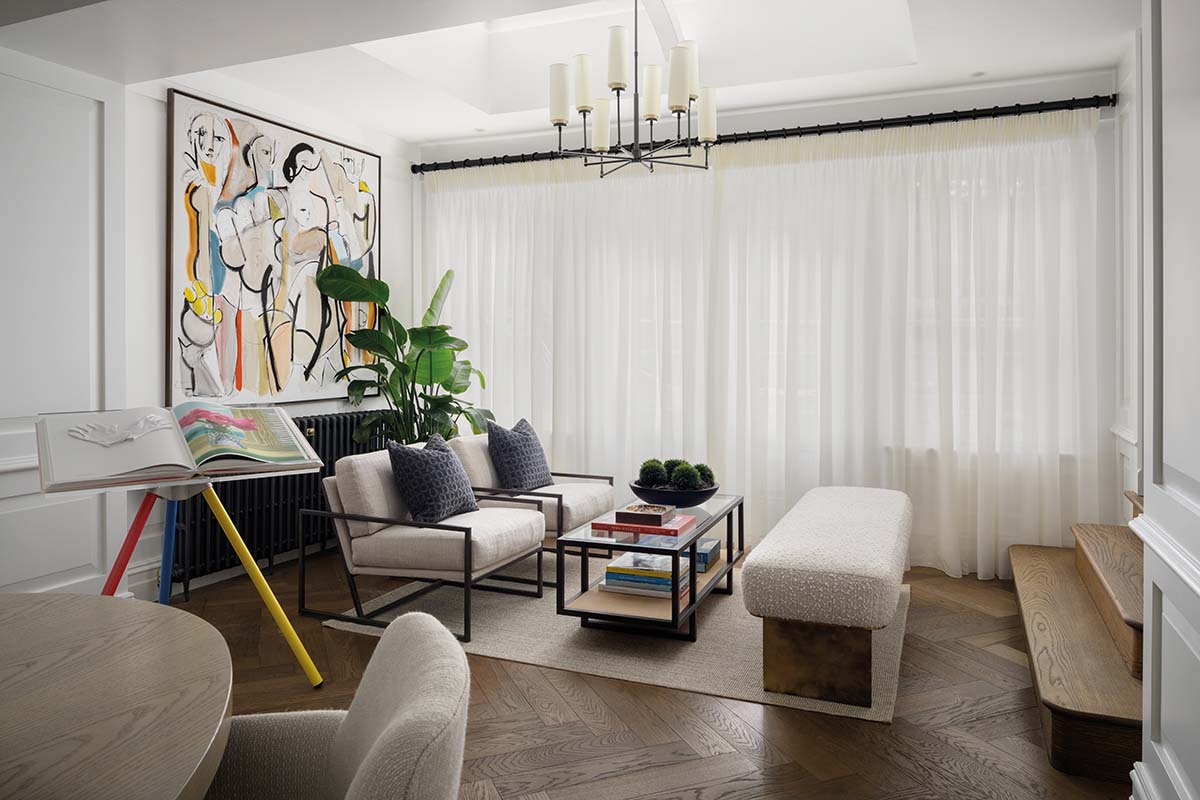 When Harriet Hughes got her first glimpse of this house on a wintry day towards the end of 2019, she could be forgiven for fearing the worst. "It looked a bit gothic from the outside," she recalls of the scaffold-clad edifice, "but inside was just crazy. It was a complete wreck.
"The walls were falling down – in fact, a wall in what is now the dining room did fall down, nearly on top of someone, before we started. It was almost overwhelming."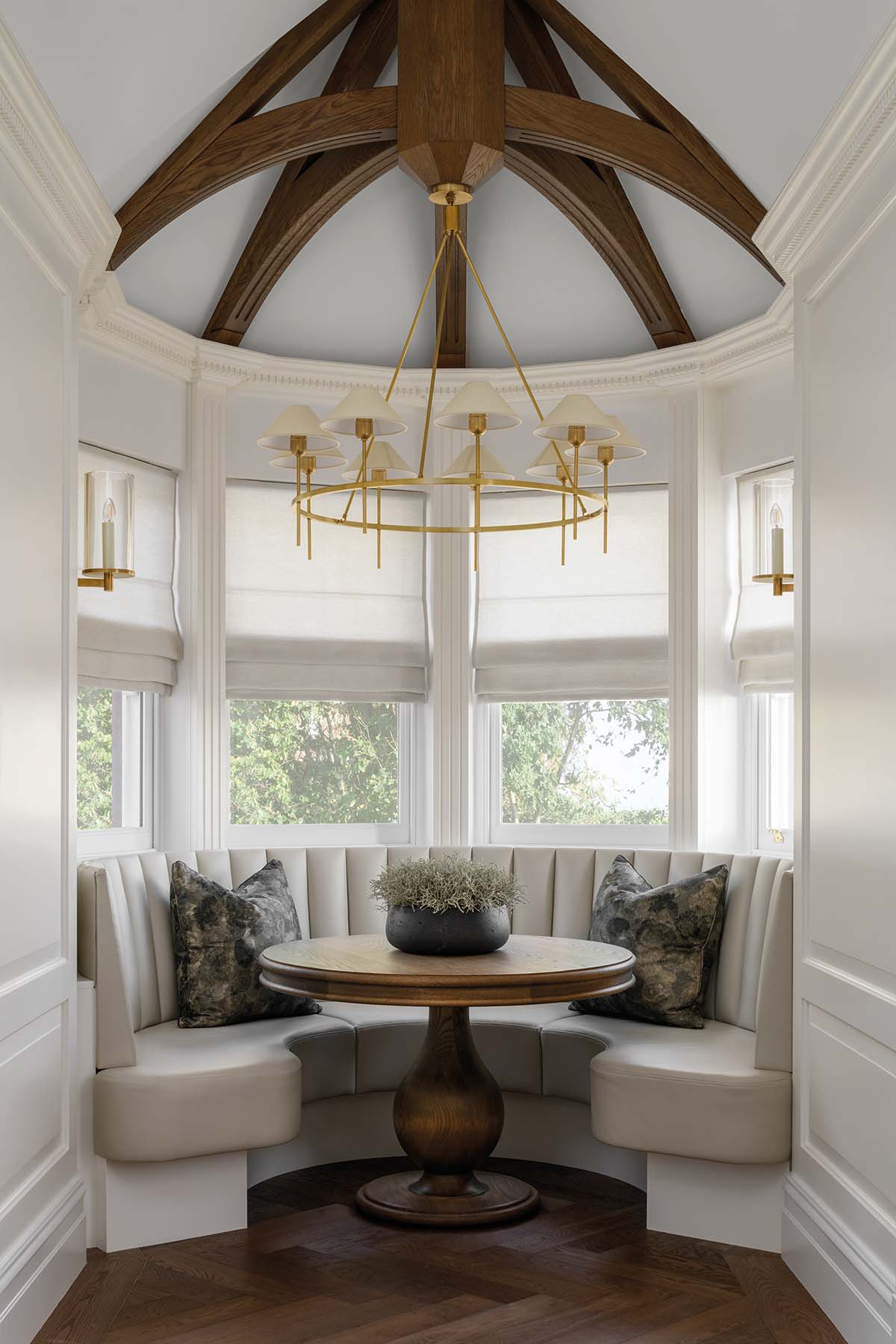 Built as a single dwelling, the rambling four-storey Victorian property had been split into three separate apartments over the years.
Some bits were quite well maintained but others had been left to moulder. The new owners wanted it fixed up, restored and knocked back into one home.
They had engaged an architect and made a tentative start on things but progress was stalling.
On the positive side, it did have a great location – a leafy, sought-after neighbourhood of Liverpool, surrounded by characterful Georgian and Victorian villas, with an uninterrupted view out over the Mersey towards the Wirral peninsula – and Hughes could see there was enormous potential here if you looked beyond the obvious wear and tear.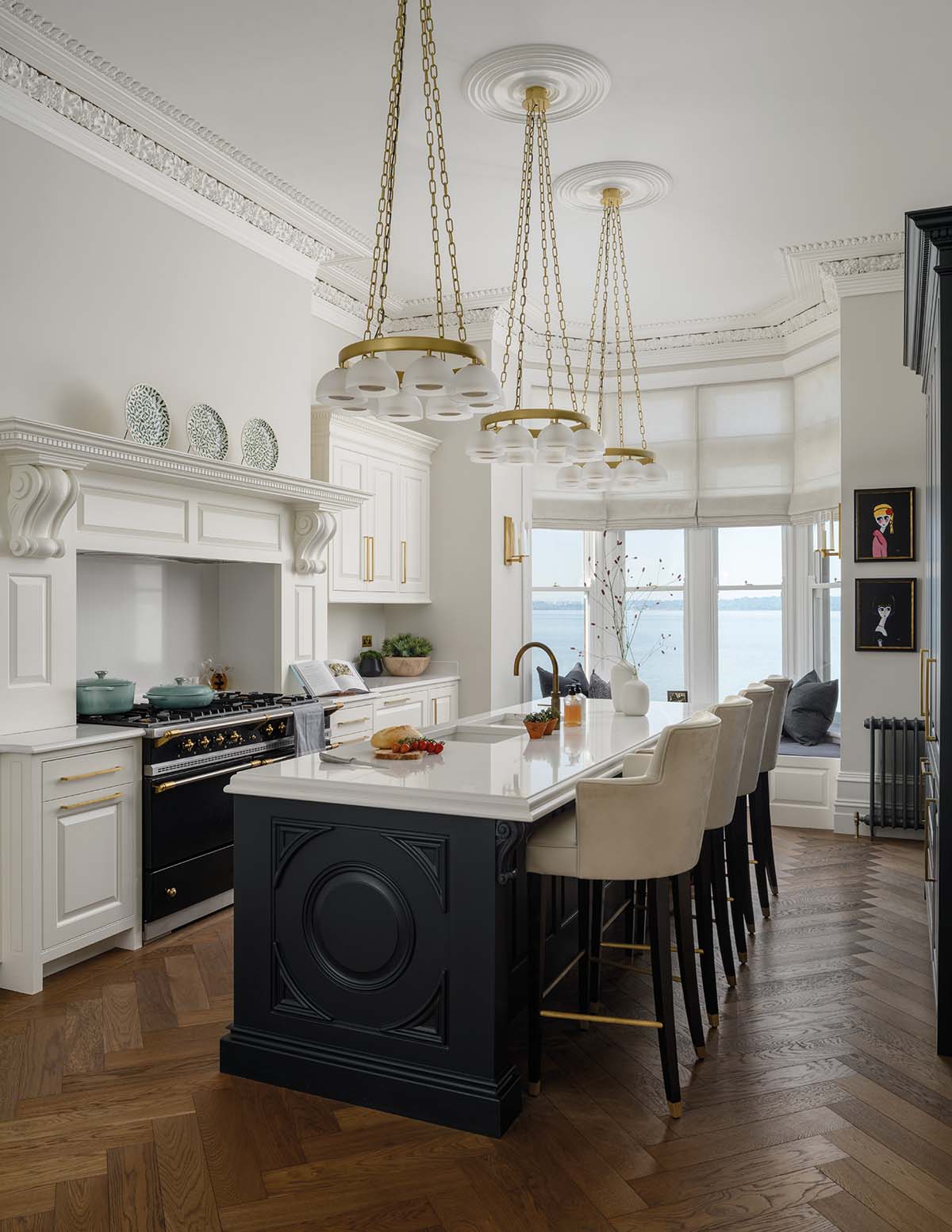 Once the structure was secure and the fabric of the building was under repair, she was able to turn her attention to figuring out how to adapt this 150-year-old building to suit modern living.
"We're in a conservation area, but the house, thankfully, is not listed so we had much more flexibility over what we could do," she explains.
"The rooms in old houses are often quite isolated from one another and we wanted to create a much better sense of connection, so we just opened it up as much as possible."
As things began to take shape, the focus shifted to the interior design. Hand-crafted cornices and ceiling roses, made to match the tattered remnants of the originals, were commissioned.
The fireplaces were removed, cleaned up and put back in (only the library's had to be completely replaced). "My client was great. She and I were on the same page from the beginning about what the house needed," Hughes recalls.
"She wanted to aim for a very classic look, complementing the building, but using modern fittings and textured furniture fabrics. She comes from a dressmaking background and is very interested in textiles.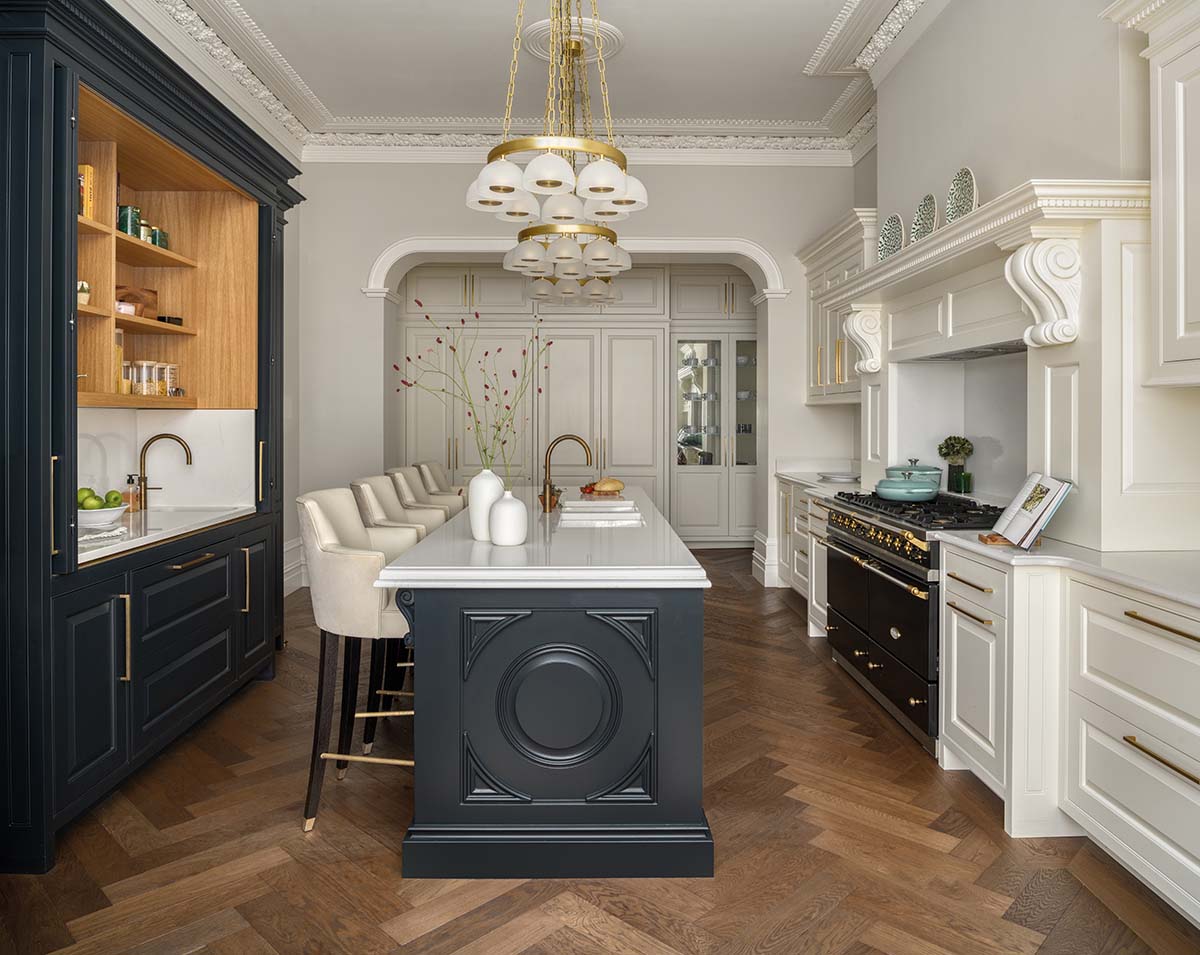 "She told me at the start that she likes neutrals and would happily have everything white. In fact, I think she was worried I'd be annoyed with how beige and plain she wanted it! But I don't think it looks too plain at all. We managed to inject a bit of colour but nothing too crazy, just hints of blue and green."
In fact, there are so many lovely details to catch the eye – tactile linens, buttery leather upholstery, carved timber, glints of gold in the taps, door handles and more – that there's no sense of the interior being blank or unadorned.
Take the ceiling above the dining nook just off the kitchen: it now boasts a striking wooden structure that emphasises the turret shape and echoes the warmth of the richly toned flooring below – an inspired idea that arose because the designer didn't want this area to look "too bare".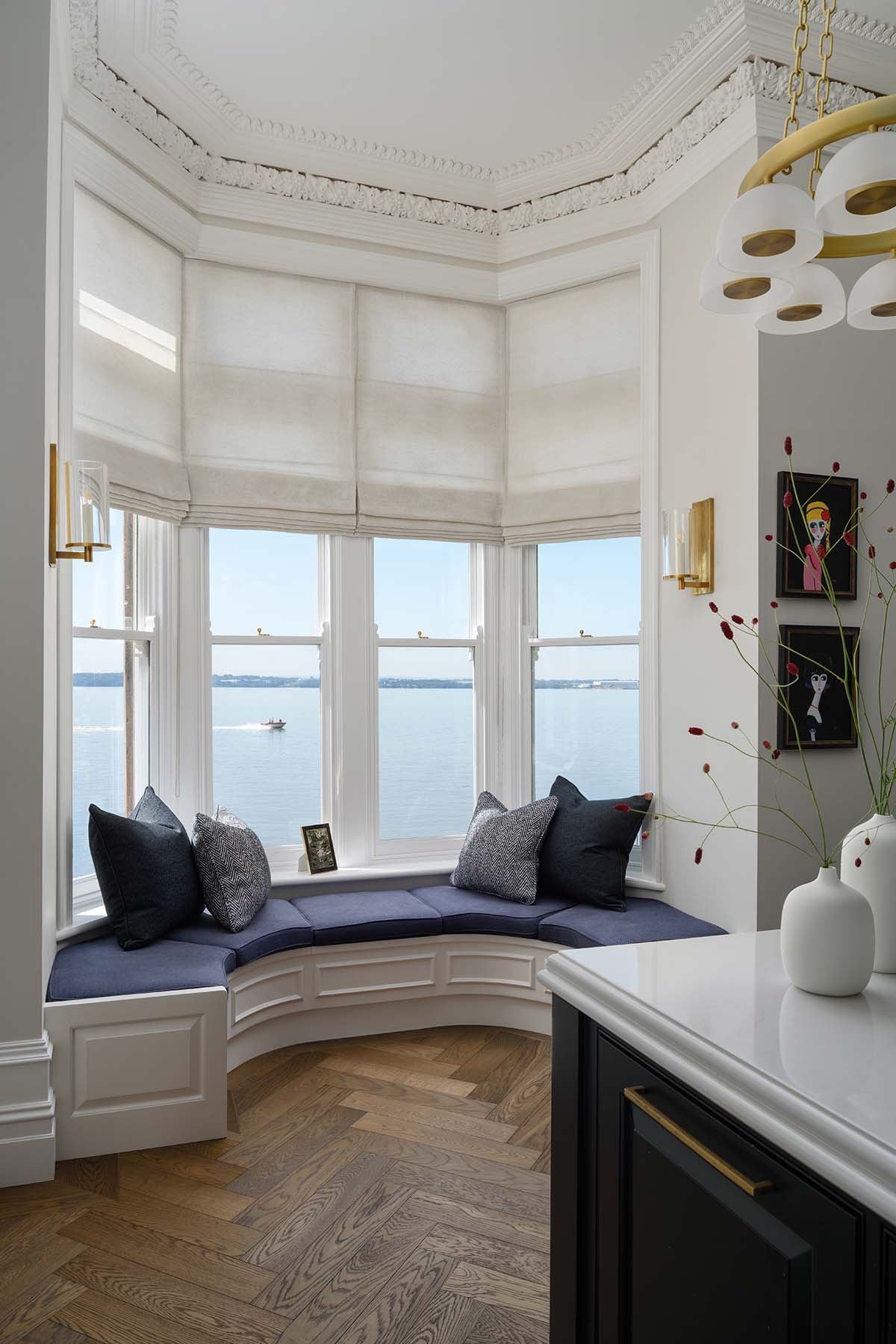 This piece, like much else here, was made specifically for this house. Hughes, who has been in the interiors business for nine years already despite not yet turning thirty, has built up an enviable collection of skilled craftsmen and women across Europe whom she turns to again and again.
A lot of the furniture and many of the light fittings, for example, were made in Italy. Trusted cabinetmakers from London and a specialist maker of fireside fenders were commissioned.
"Once I find someone good I tend to stick with them," she says. "I've got to have confidence in them before I can recommend them to my clients."
Doing this kind of bespoke project does add another layer of stress, but she is adamant it's worth it. "I find it a lot more exciting than just buying things off the shelf."
The house celebrates Victorian design but doesn't try to be a slavish replica, and Hughes cheerfully admits to "freestyling it" at times. She was also well aware that the original inhabitants would not have enjoyed anything like the level of comfort we expect today.
"We were quite worried about the impact the high ceilings would have on the temperature, since for the entire time we were renovating, it felt colder inside than it did outdoors," she recalls.
"So we decided to insulate everything really well. Then we installed cast-iron radiators, which are incredibly powerful and effective, and, just to be sure, added underfloor heating. We could've done without the latter – it's probably the hottest house I've ever been in!"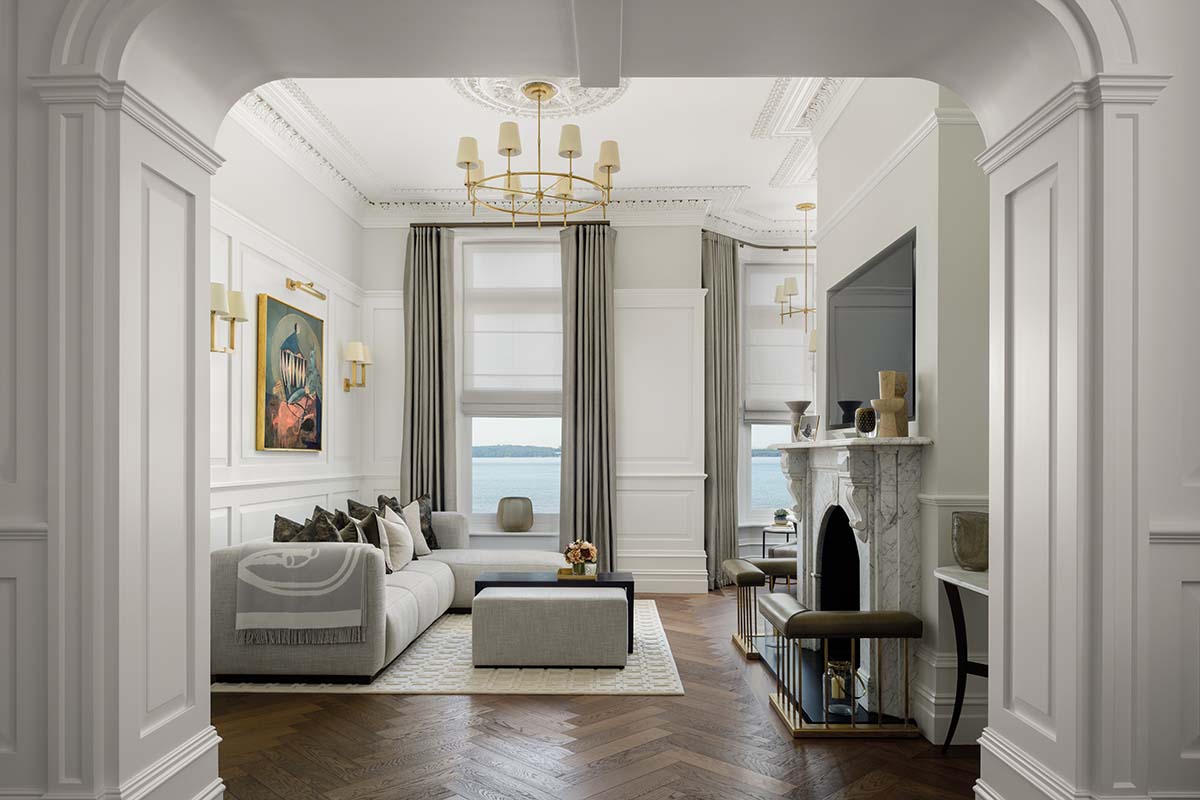 The final layout consists of a mind-boggling 27 different rooms, among them a cinema, a wine cellar and five bedrooms.
It started to feel like her own home, she confesses, because she more or less moved in for the two years it took to complete the work. The owners had sold their old house and were renting until the new place was properly habitable.
The original project manager who'd preceded Hughes hadn't been upfront about the schedule, and they ended up having to stay away for a year longer than anticipated. "It was a massive project that just went on and on and on for what felt like forever," laughs the designer.
"And, midway through, just to complicate my life a little more, they had a new baby, so we had to convert one of the bedrooms into a nursery! The owners are really good friends of mine now, so obviously things went well. And now, apart from the basement, it's all done."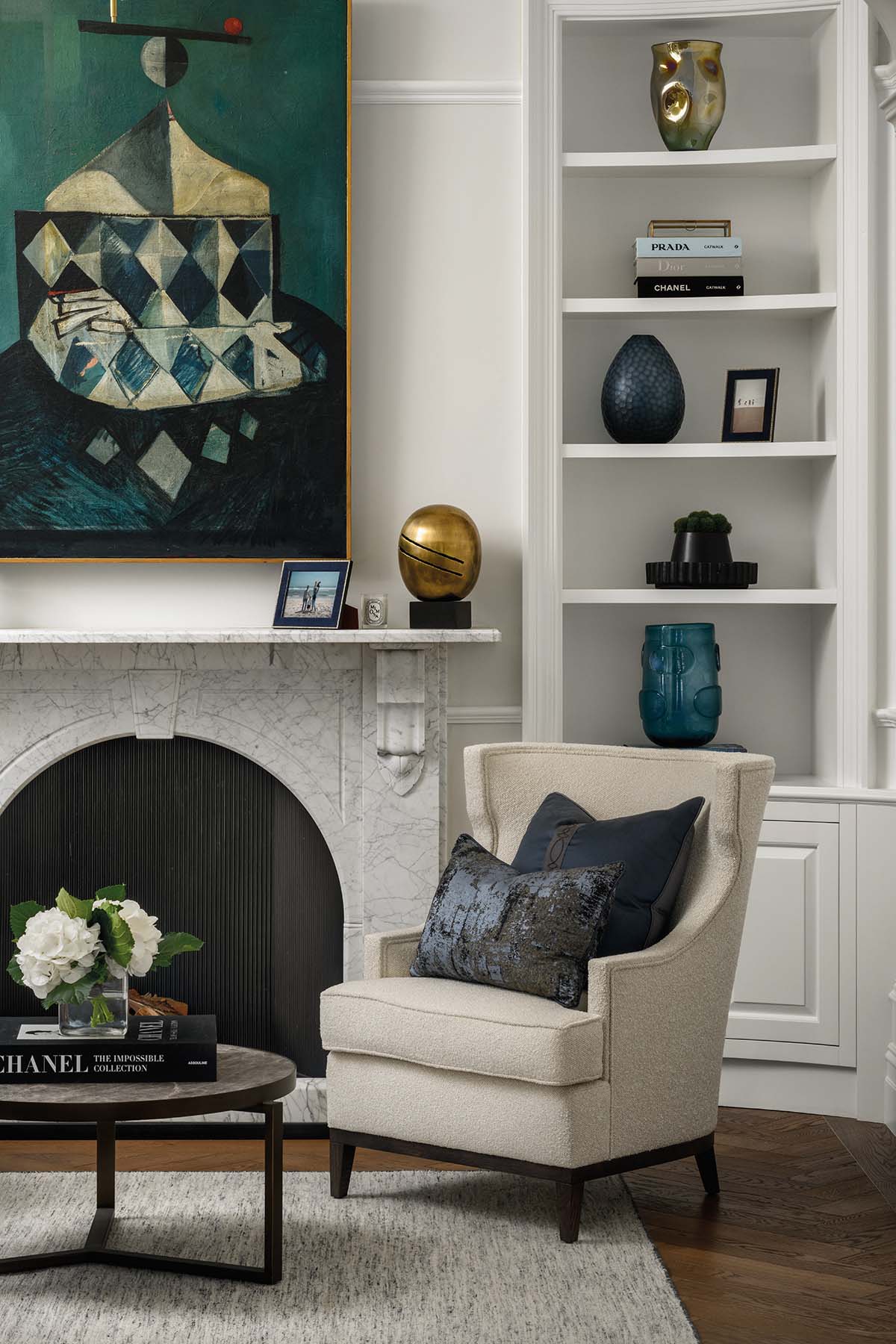 Ah, the basement. Just to add an extra twist of jeopardy, the house sits right on the river's edge and the natural waterline is high. As a result, the lower level is prone to flooding – and in fact was inundated half a dozen times during the renovations.
"It was horrific," recalls the designer with a shudder. "The whole place was filled with mud and there's obviously no way to get a digger in there, so it had to be excavated manually. The guys trying to dig it out spent six weeks up to the waist in it."
Two sump pumps have since been installed to great effect. Just to be on the safe side, the floors here have now been laid with porcelain tiles, much better to cope in future should any moisture make its way in.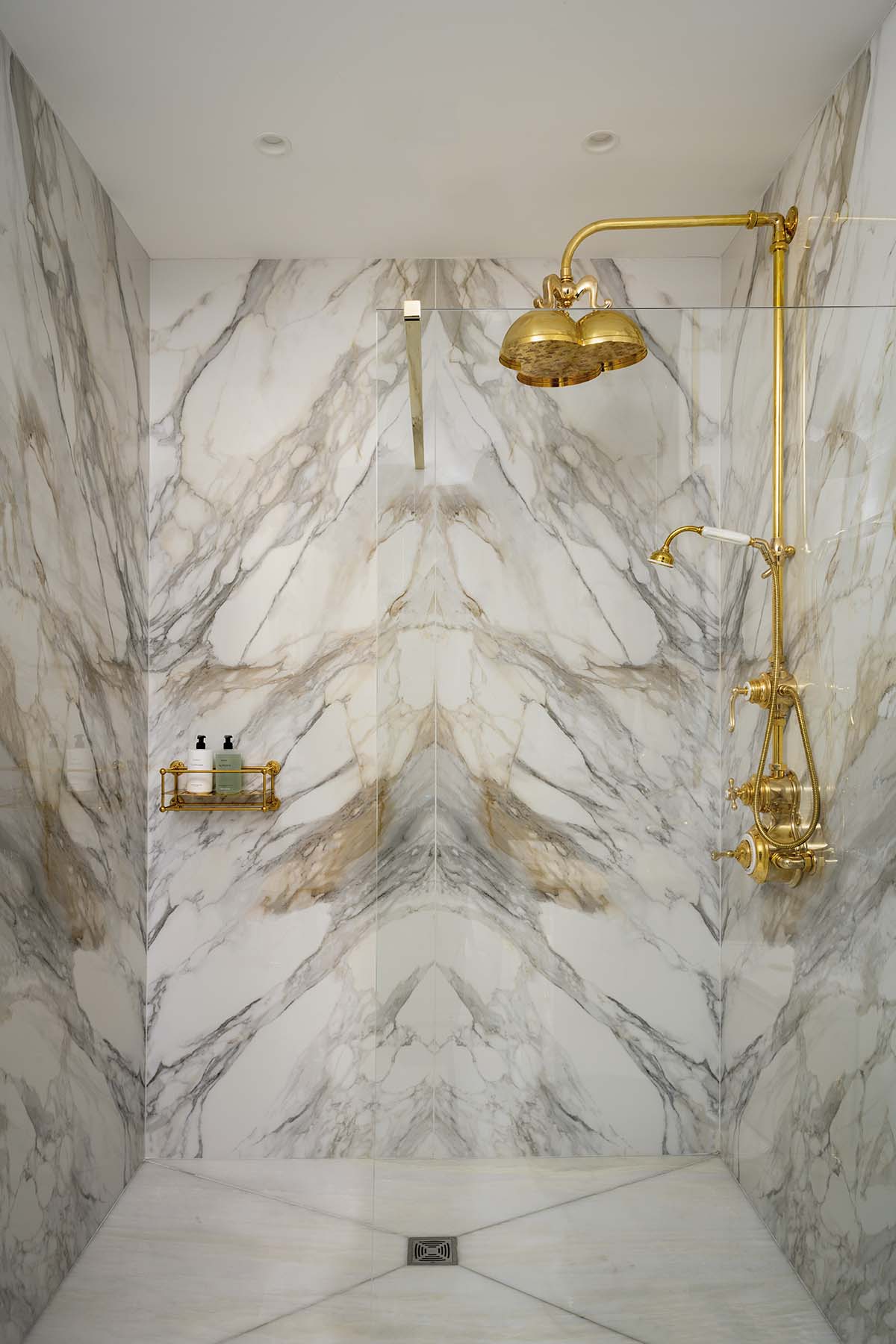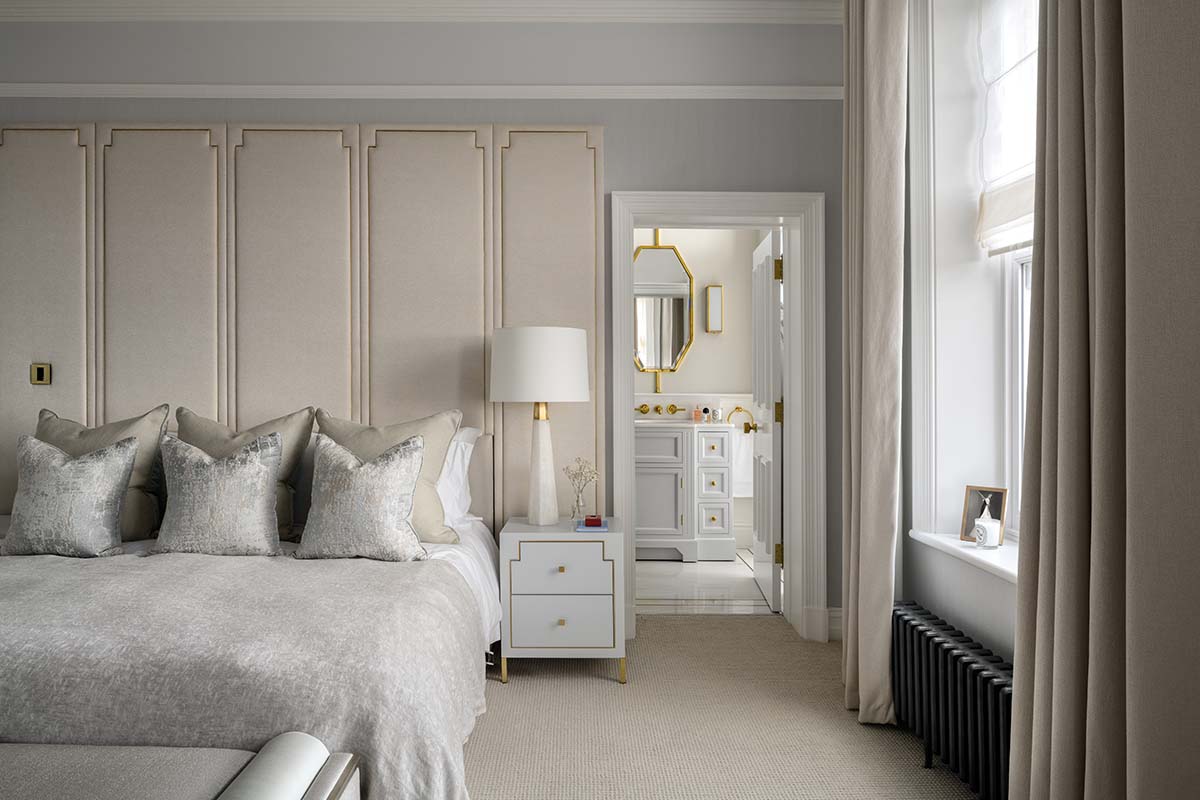 Remarkably, none of this has dampened her appetite for bringing old houses back to life. Hughes and her team are currently working on a big restoration project in the Lake District, having recently finished one in Jersey.
Another is about to get underway in the south of France, alongside a change of pace in a new-build home in Hertfordshire.
It's hard to imagine any of these presenting as many challenges – or leading to such truly transformative results – as this one.
But if they did, you can imagine this designer taking it in her stride. "It's all a learning curve," she laughs.