Building a bolthole on the shores of Loch Tay has given its owners a place to rest, relax and recharge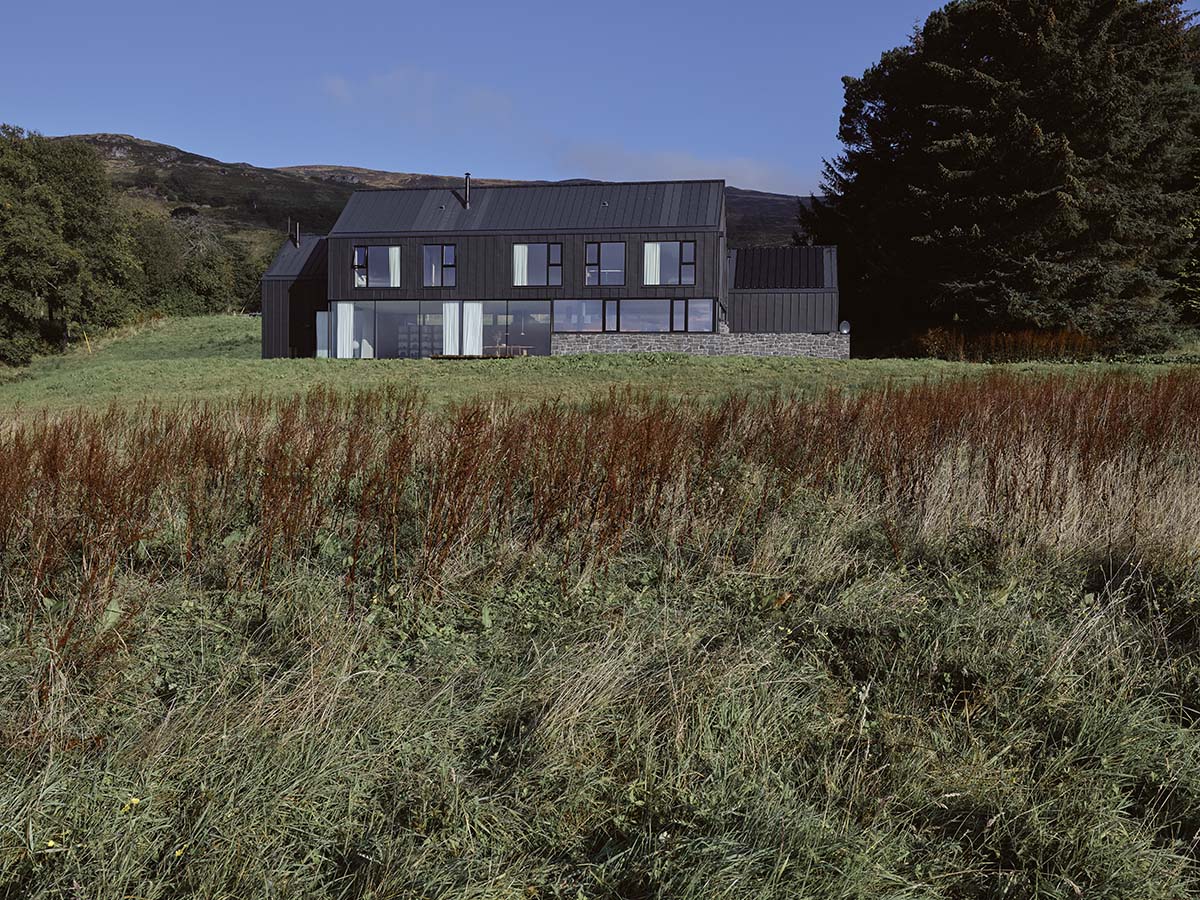 This contemporary three-bedroom home is located on Loch Tay, Perthshire. The interior designer is Jill Macnair, the architect Tektonika Architects.
photography: Beth Evans | words: Catherine Coyle
When we talk about the concept of wellness, the overarching principle that floats to the surface seems to be connection: connection between body and mind, between external and internal, between people and place.
Granted, it's an esoteric notion that translates in different ways depending on who you ask. Nevertheless, there's no denying that being able to generate a sense of unity between who you are and where you are can lead to feelings of restorative contentment.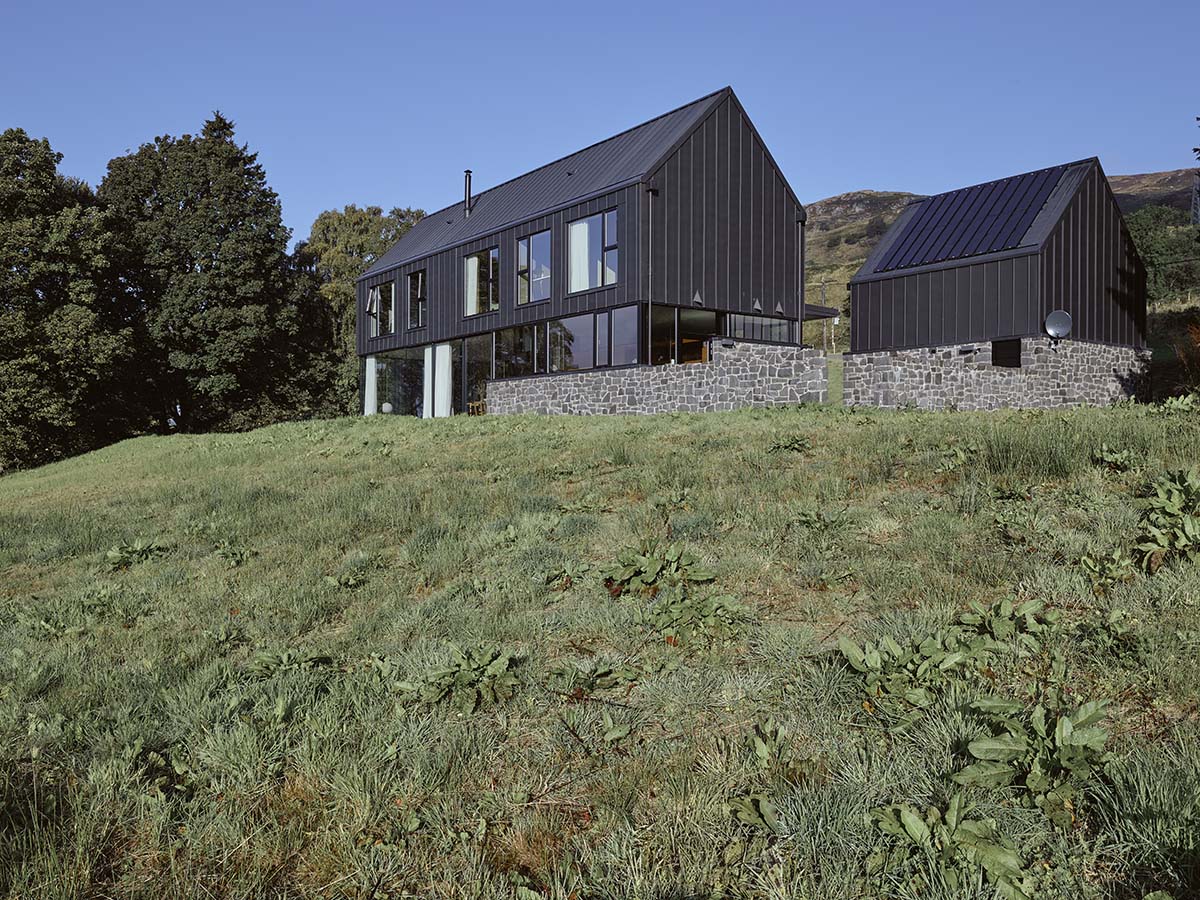 That's certainly what happened to interior designer Jill Macnair when she found herself on a family cycling trip through Scotland.
Her father had planned the route and while she was happy to go along with it, she hadn't anticipated that the mini-break would sow the seeds of some life-changing decisions along the way.
"We were cycling from Callander to Aviemore," she recalls. "But when we reached Loch Tay, my husband Neil and I stopped to take in the view and we couldn't believe how much we loved it."
Then, several years later, on another trip north, this time with their children, the couple were leafing through the property section of the local paper when they saw an ad for some land for sale on the shores of their beloved Loch Tay.
Although they admit they're not normally spontaneous, they felt they couldn't ignore kismet, so they took a detour on their journey home to view the plot.
They were sold as soon as they set foot on the land.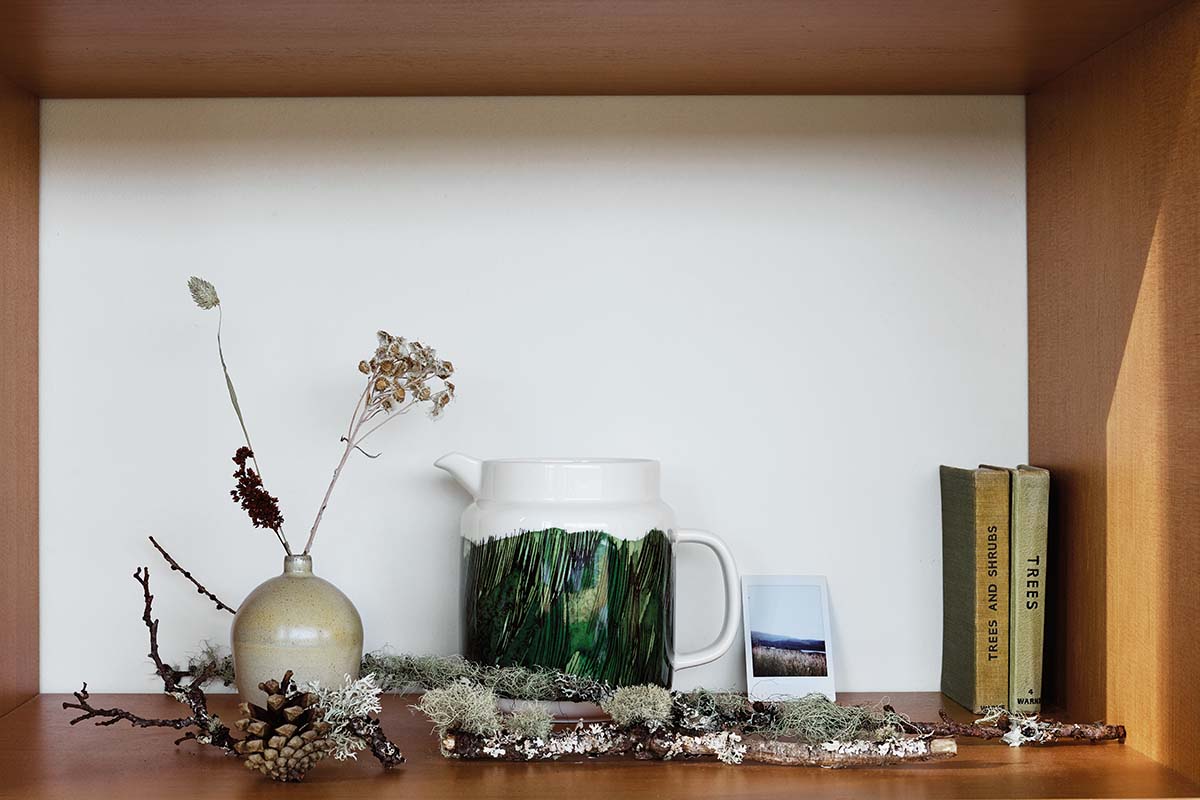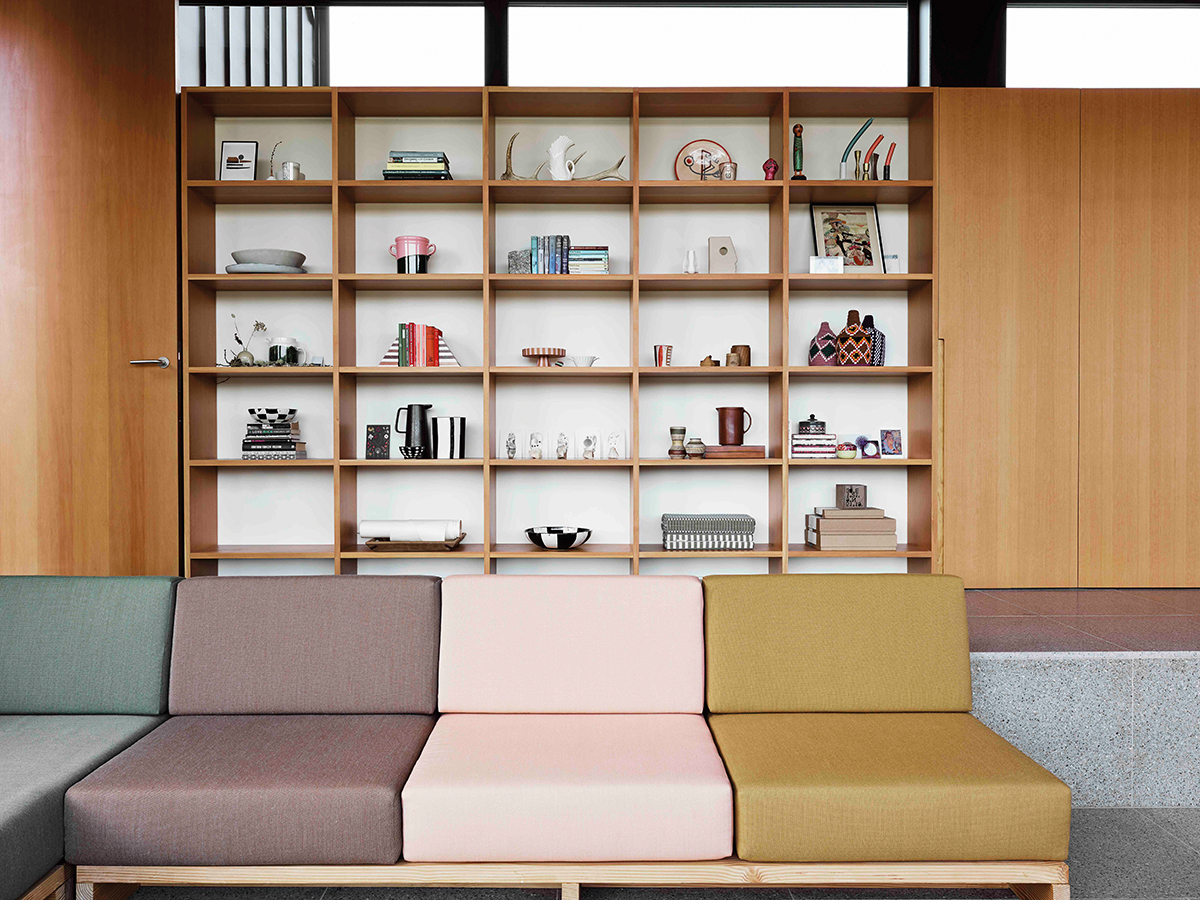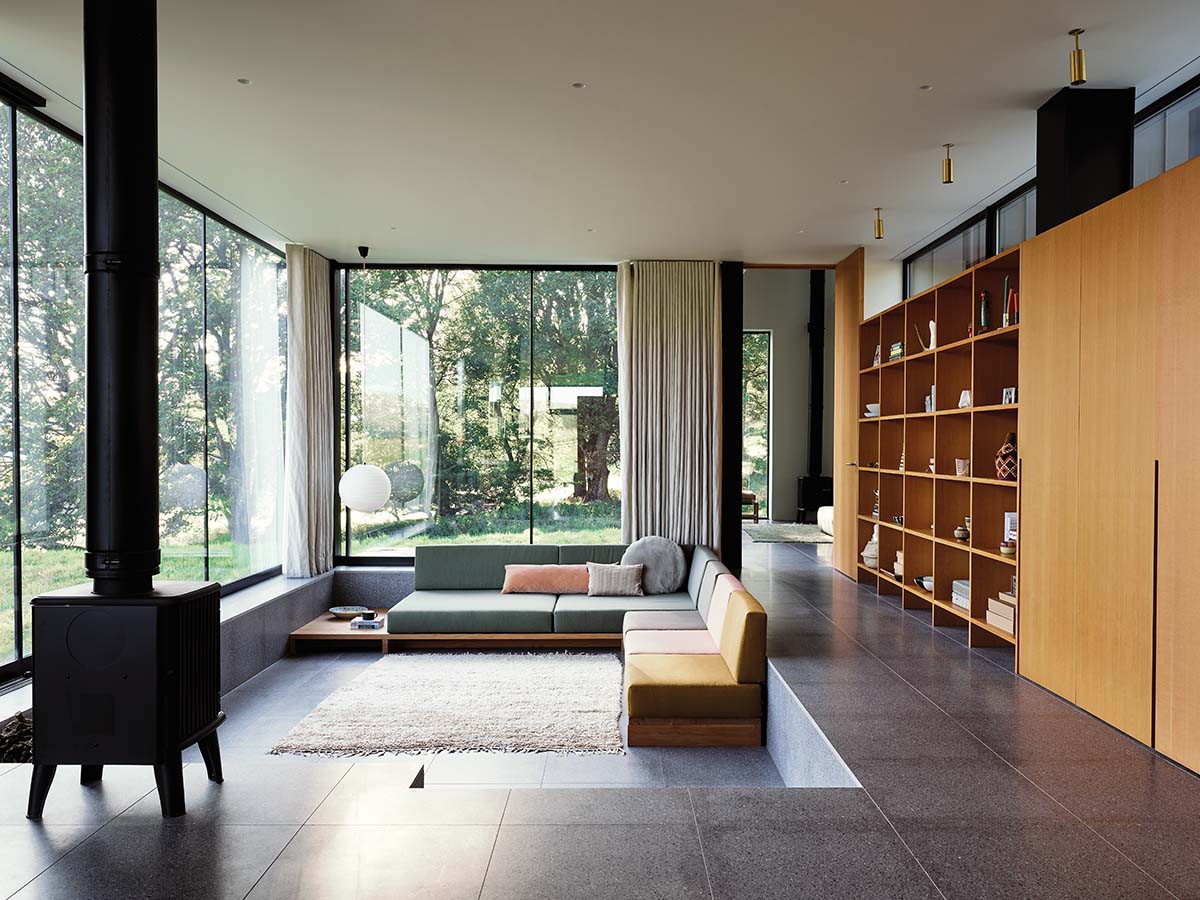 "I've lived in London since 2001, but I'm from Bearsden originally and I have always felt a connection to Scotland – and Neil and I were keen that our children should have a bond with the country," explains the designer.
"This might just be me being romantic about it, but I've always felt that if you opened me up, you'd find that the dreich, softly sombre landscape of Scotland is part of my soul. This is what spoke to me when I looked out over Loch Tay."
Glasgow School of Art's architecture designer Kirsty Lees is Macnair's childhood friend and was the obvious person to help turn the family's whimsical idea of a Scottish getaway on Loch Tay into a bona fide retreat.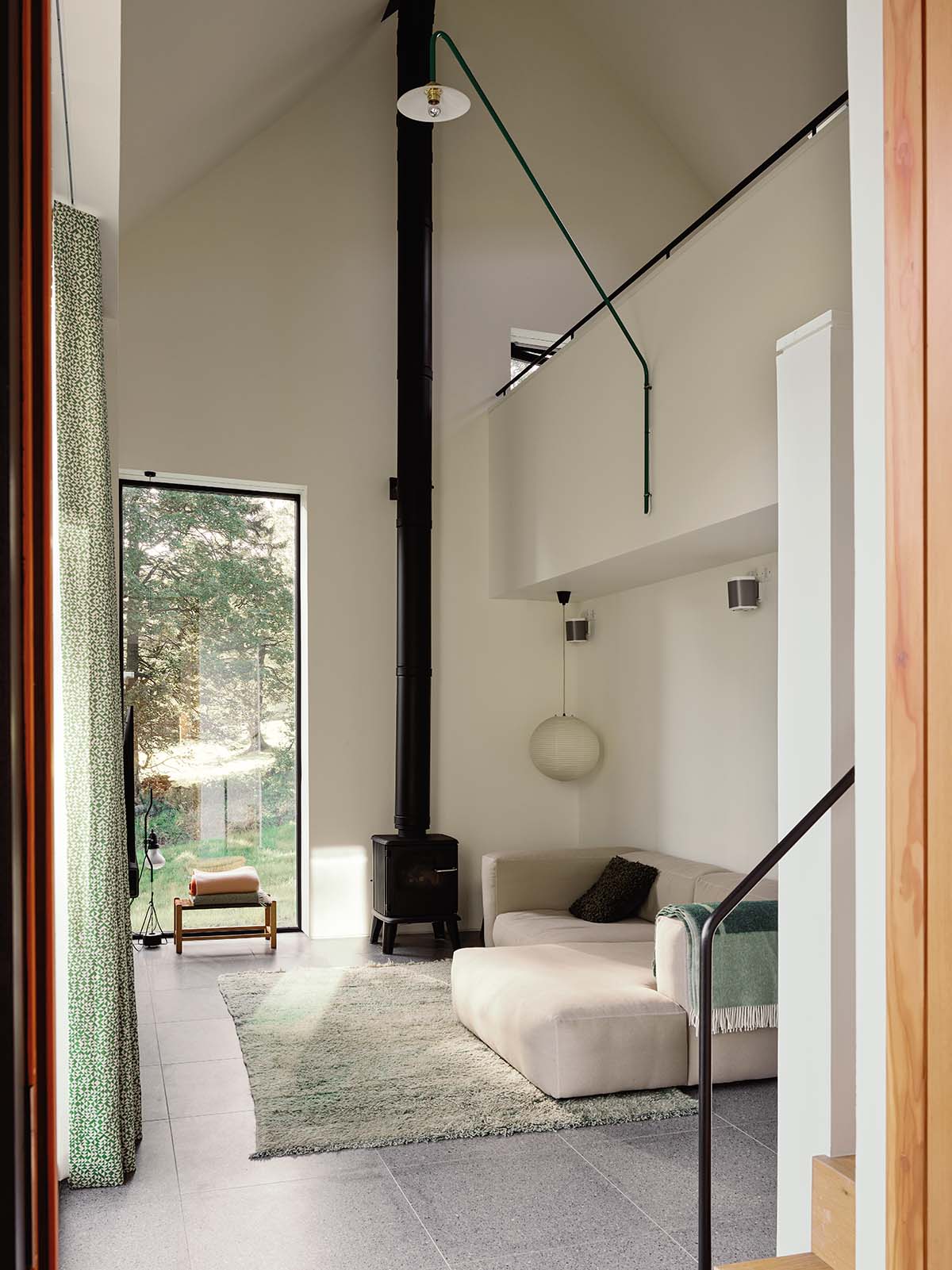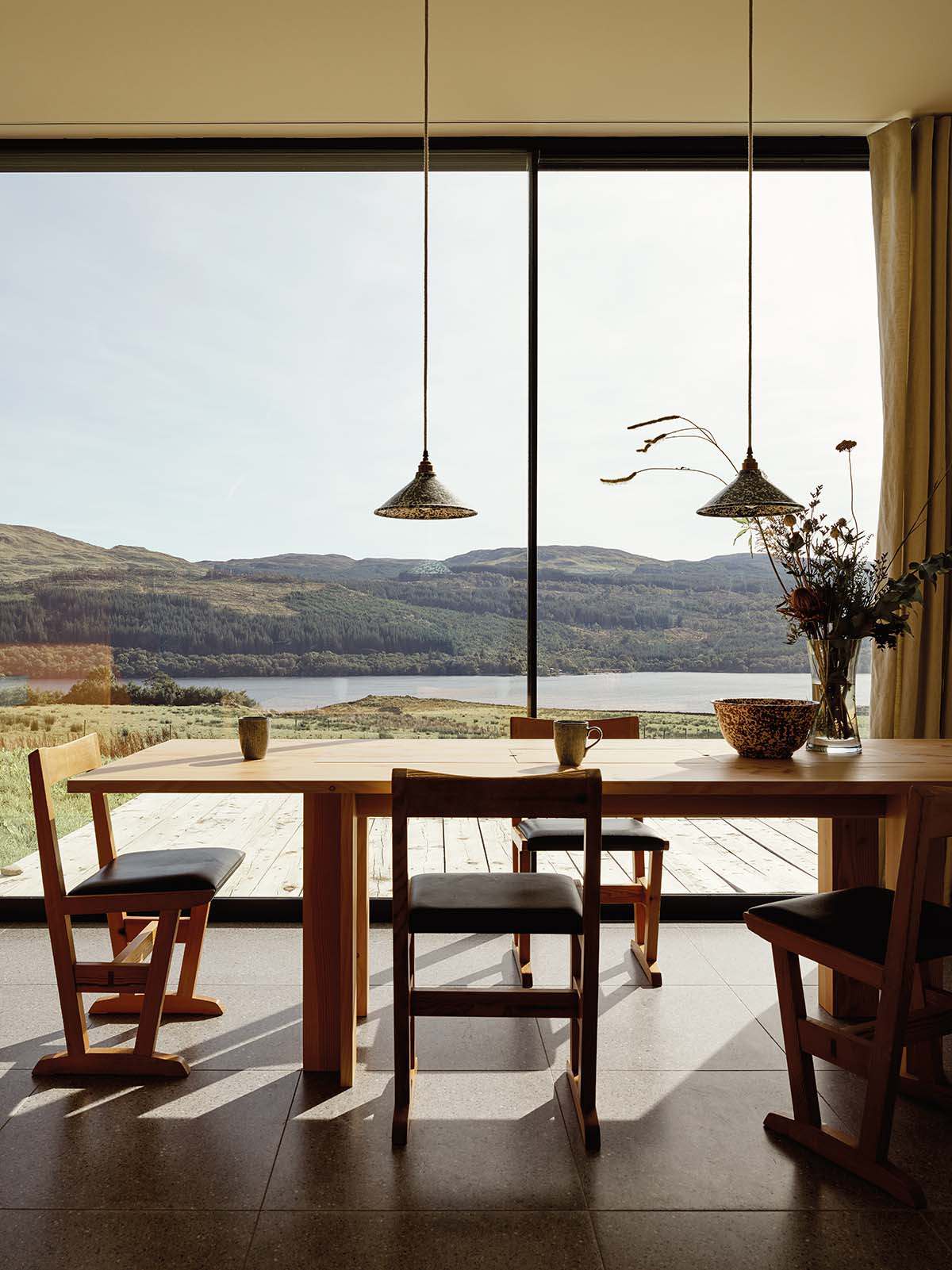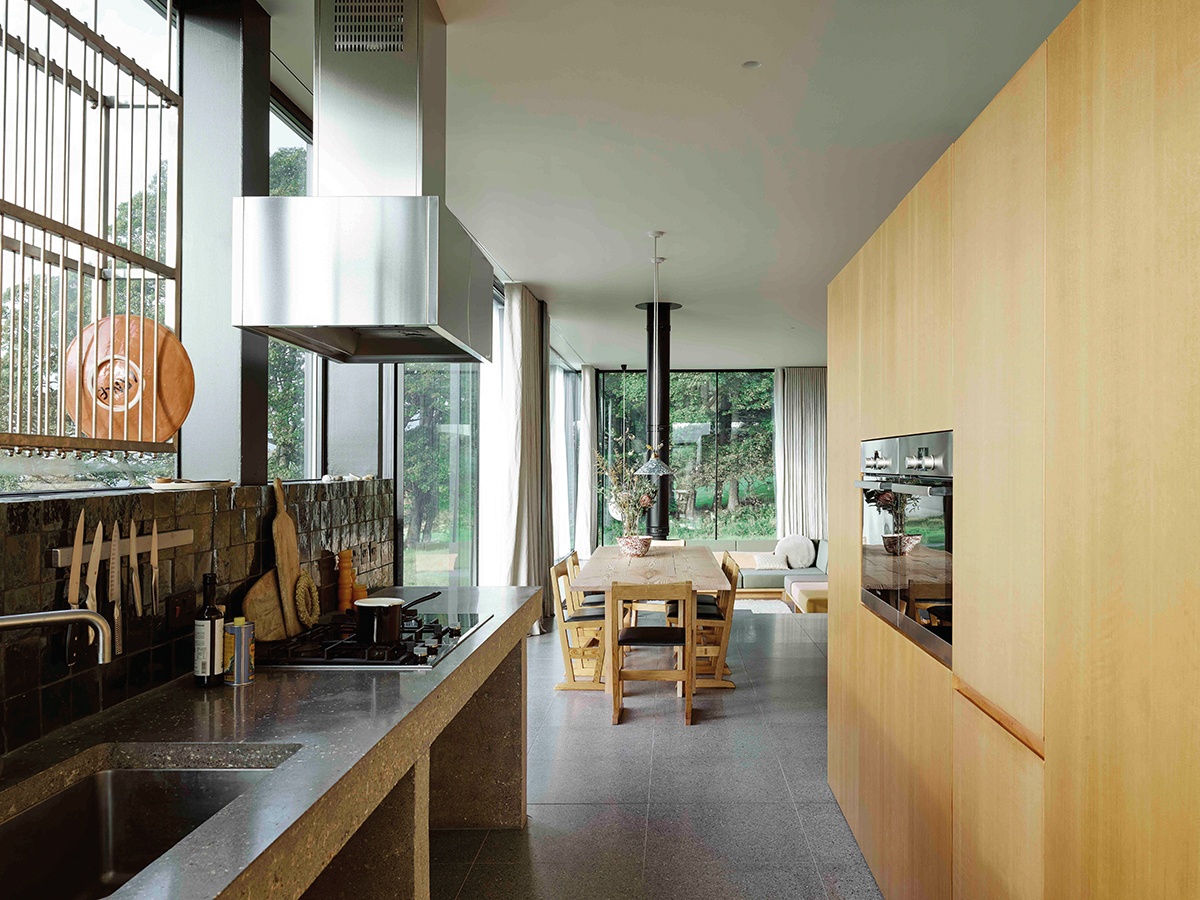 Lees and her husband David McMillan run their architecture practice Tektonika in Dumfries, and they were able to guide the couple on how to make best use of the site.
"It took us a while to see the form of the house," admits Macnair. "As an interior designer, I had very definite ideas of how I wanted the inside to look, but with the exterior, Kirsty and David were very patient with us."
All four were united on the fact that context was at the heart of this project and so Loch Tay and those heart-stopping views were the foundation of the building's design.
They studied a nearby longhouse and incorporated aspects of the area's traditional agricultural vernacular into the house, resulting in a zinc-clad exterior that uses extensive glazing to capitalise on the location.
"I love galleries where there are long views across into different spaces," says Macnair.
"What we wanted to achieve was a sense of the space being open but cosy as well. On the drive down to the house, the side of the building is solid but there is a sliver of glass that leads into a window so that you can see right through.
"It makes it look as though the top half of the property is floating."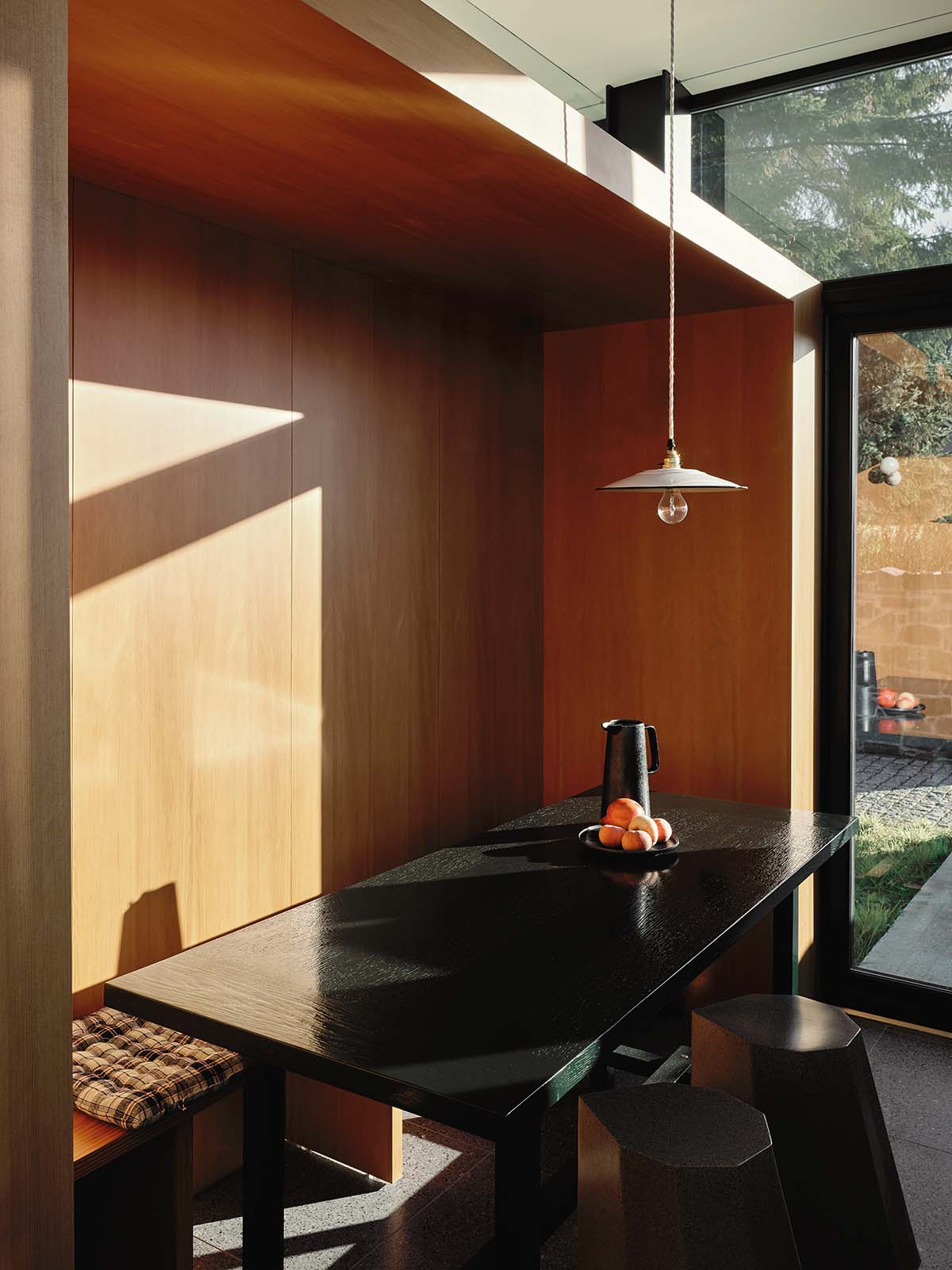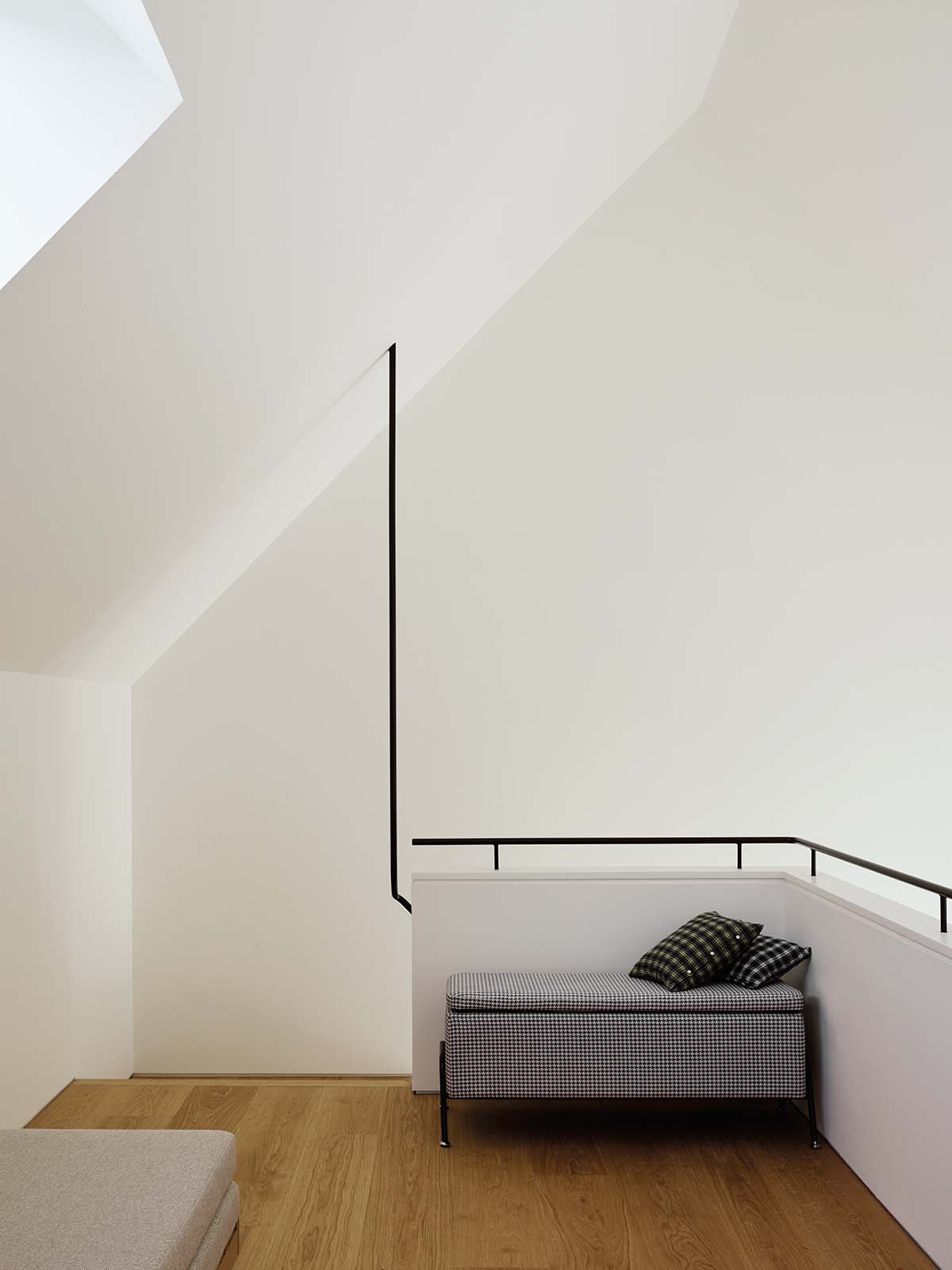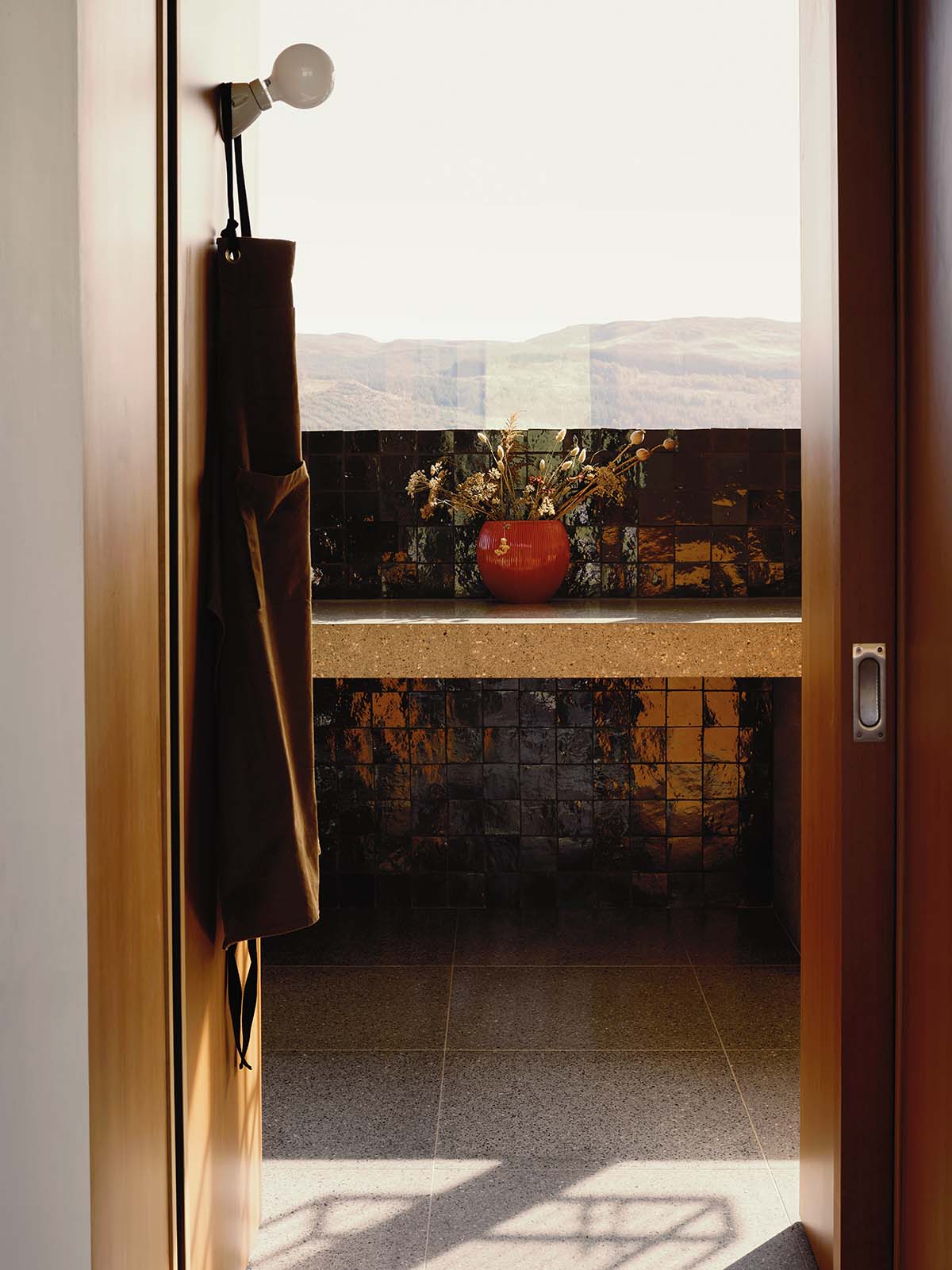 Inside, the house is as still and restful as the surface of Loch Tay on a calm winter's day.
Having spent the first part of her career working on design magazines and then setting up her own practice, Macnair had an acute sense of how she wanted her Scottish sanctuary on Loch Tay to look and feel.
"My style falls somewhere between relaxed, tactile and comfortable. I like to incorporate very high-end modern touches, too."
She looks as much to fashion and art for inspiration as she does to other interior designers, concentrating instead on how materials and colours connect and how, in turn, those elements work in harmony with space and light.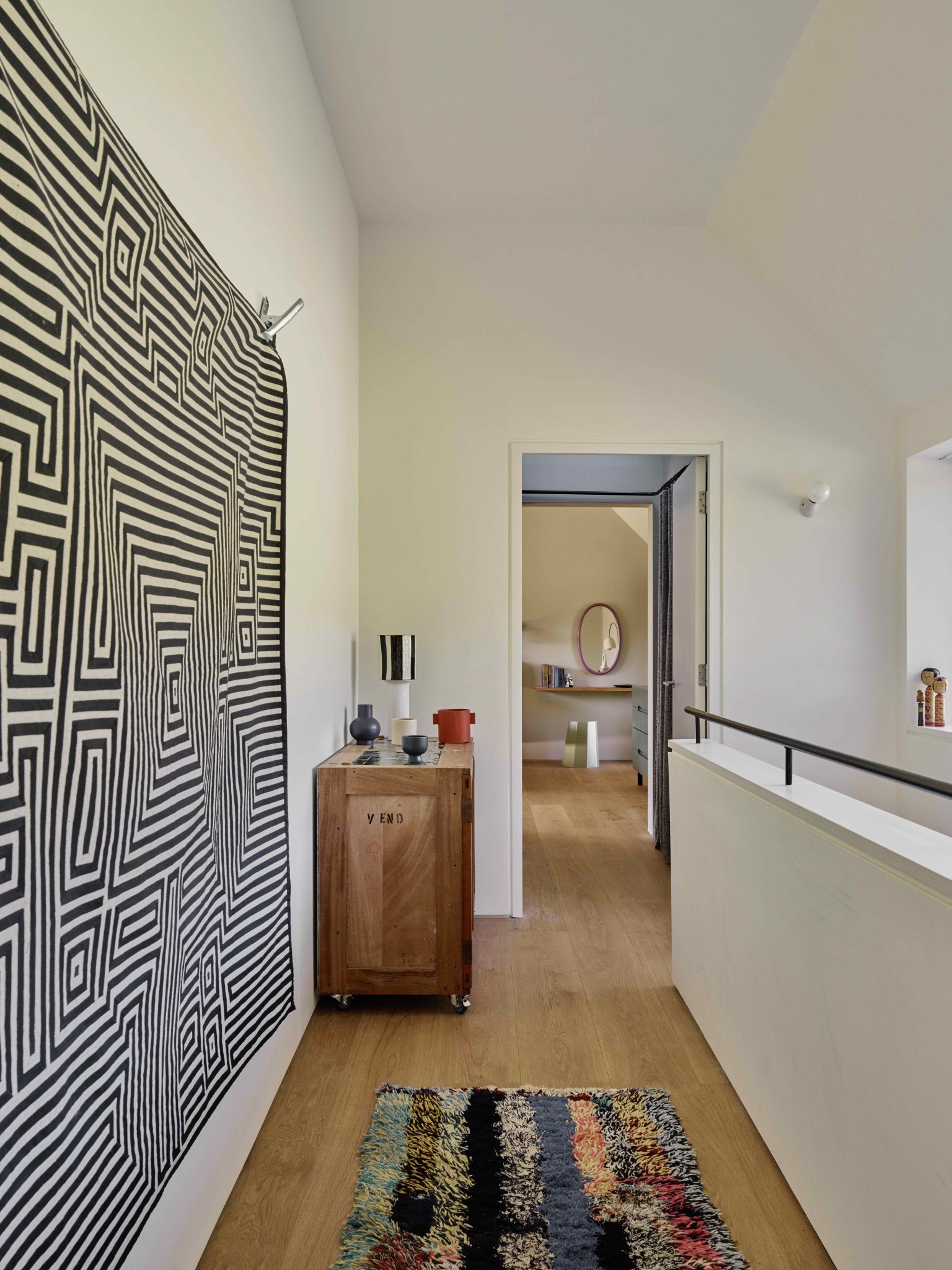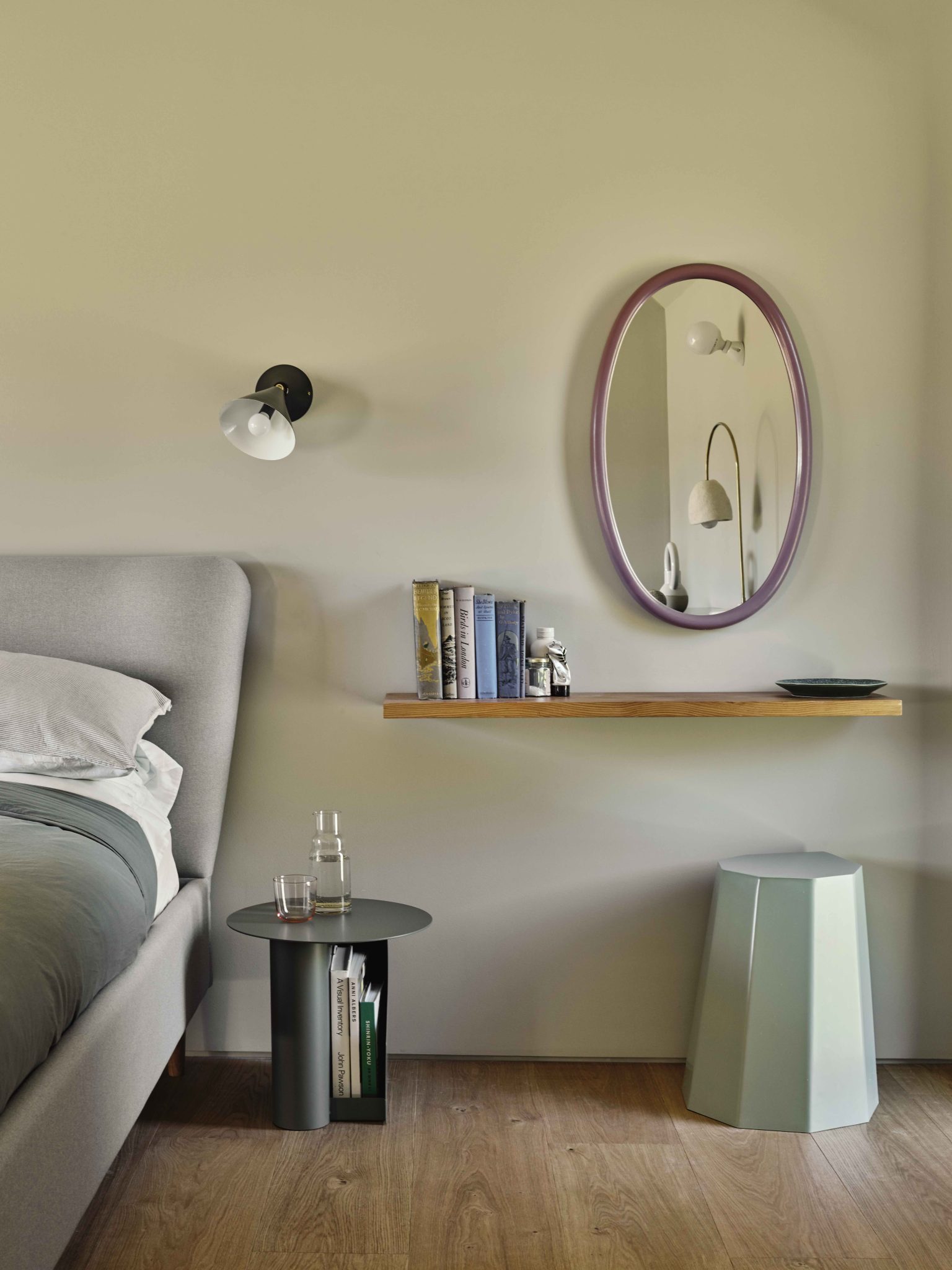 "It's a bit like when I was working in publishing," she says. "I would gather ideas, build up a picture and then edit what I like, to be able to give clear communication."
The main living area manages to beautifully balance being open-plan with having zoned areas for lounging, dining and cooking.
This is achieved by using the vast ceiling height to invite in as much natural light as possible, then countering that with bespoke cabinetry.
This simultaneously opens up the space while connecting each area and providing a sense of flow – offering borders between the hallway and kitchen, for example.
Clever design tricks like having the top of the hallway bench area stop in line with the glass insertion above the front door means that there is no break in your line of vision from the outside.
The sunken living room also plays with the notion of spatial awareness and the connection to the interior in relation to the location.
The mantra by which Macnair designs ("How does it feel and can it be beautiful?") has been applied here, with wood, terrazzo and concrete layered to evoke a sense of personality and subdued style without pretension.
"Much of it is intuitive, and over time I've learned that the colours I like and the materials I gravitate towards aren't necessarily the ones that are on trend," she admits.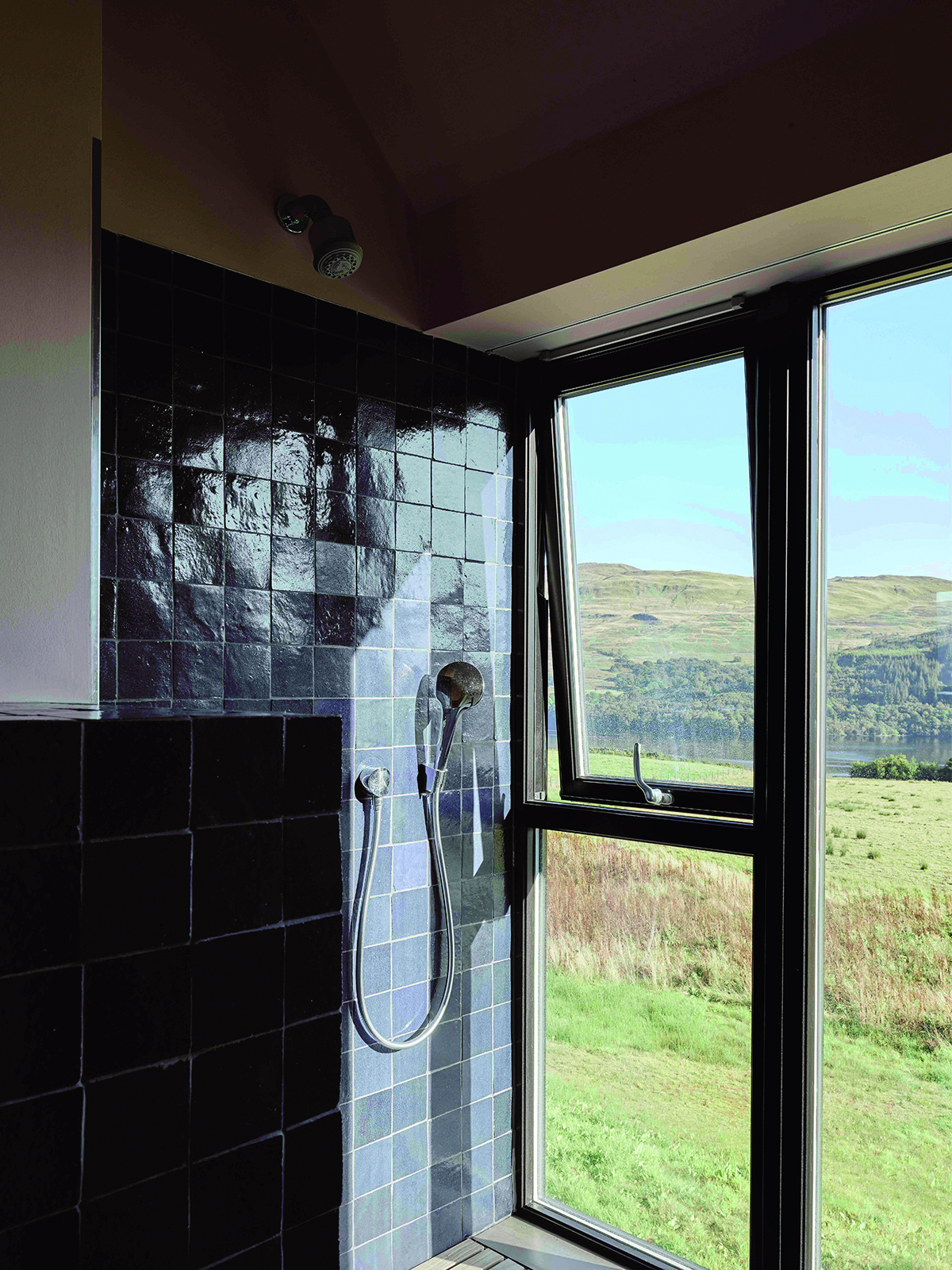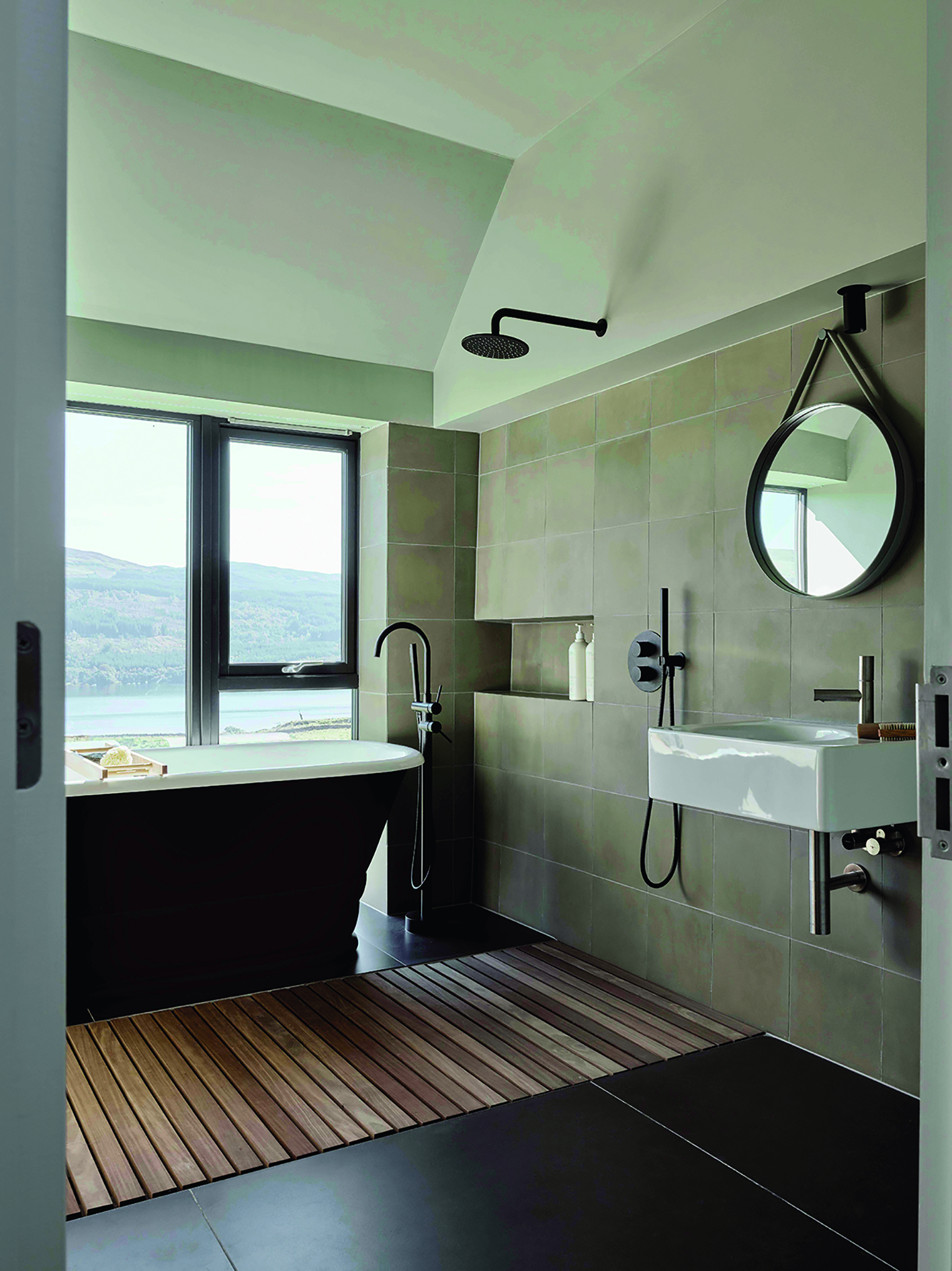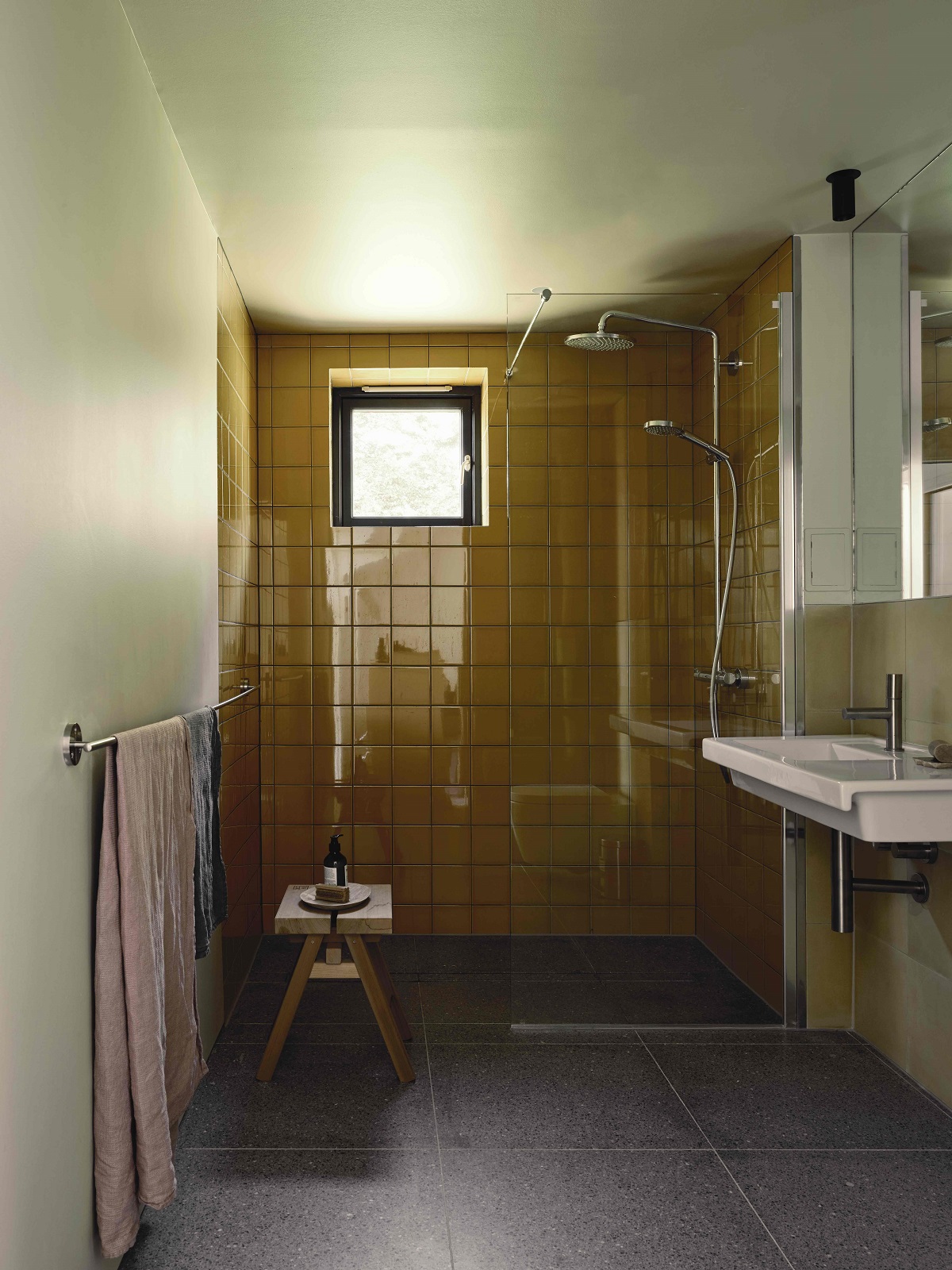 Inspired by the work of Italian architect Gae Aulenti, who built a home in Florence for the owners of fashion brand Pucci, there's a subtle melding of high-spec modernity (lighting in particular is quietly impactful, by the likes of Noguchi, Castiglioni and Verstuyft) with practical, almost industrial-like flourishes.
The kitchen's galley-style working area wouldn't be out of place behind the scenes in a restaurant, with a bespoke draining rack set above the sink to catch drips and a compact stainless-steel extractor and poured concrete worktop for durability.
Connection, again, elicits memories of family holidays; the handmade sofa in the living room is derived from a trip to Morocco, where daybeds are commonplace and encourage lounging, while gentle nods to Macnair's Scottish heritage are found all over, in the Douglas fir cabinetry and door linings made by London carpenter Jacob Alexander to the murky clay, sage, mustard and mushroom tones found in the textiles that feel like a mirror image of the Scottish mist, bracken and earth found on the other side of the glass.
"This is where we come to restore ourselves," Macnair exhales.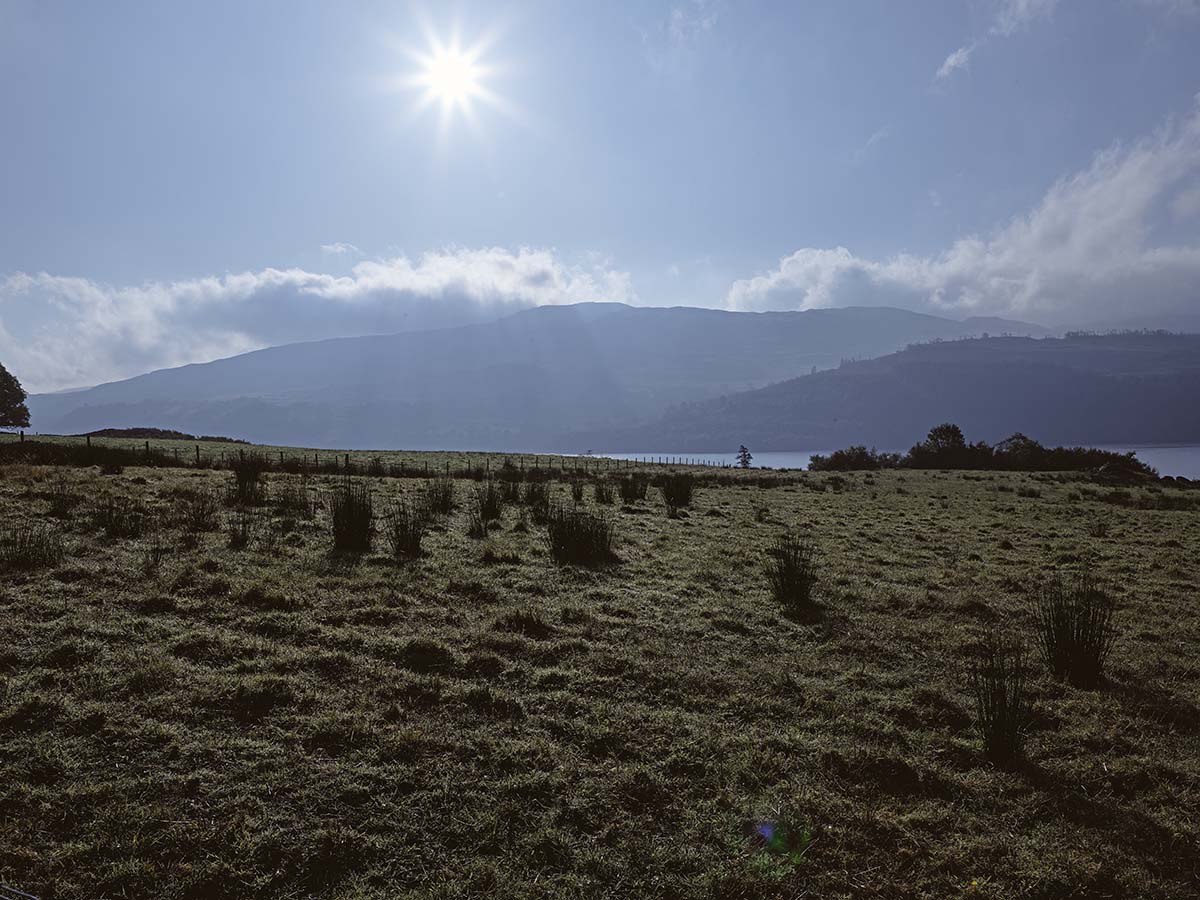 "That's exactly what it's for. It might sound strange, but I like nothing better than being here alone. The view changes constantly and you can't help but engage with nature. It's like looking at a painting and I'll never not feel lucky to have it."
Want more home inspiration? Check out this warm and welcoming Scottish seaside home in the East Neuk of Fife.