Perennial lovers rejoice; we've found the best garden centres in Scotland.
compiled by Louise Ramsay | updated June 2023
HOMEGROWN GARDEN CENTRE | Gartcosh, Glasgow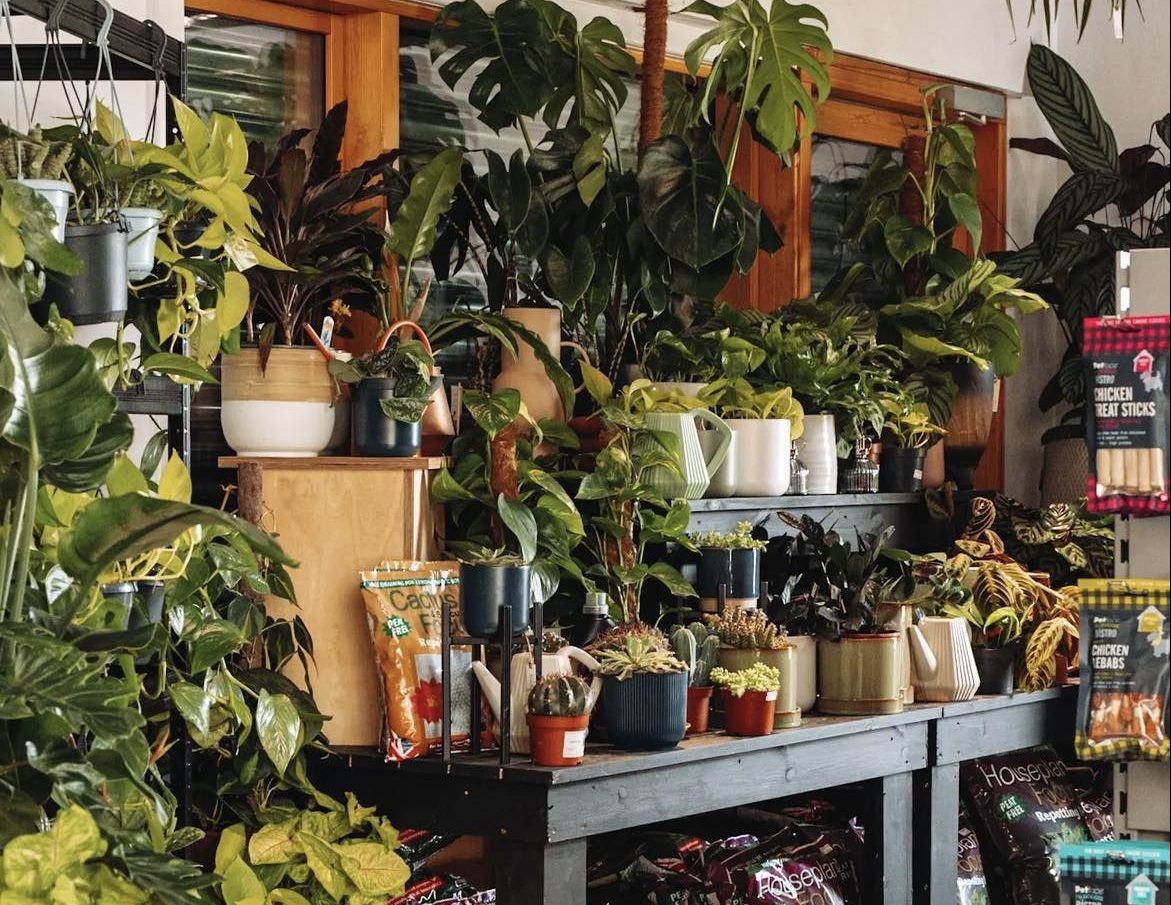 Homegrown Garden Centre heads up a new breed of design-led, independent offerings brimming with beautiful products.
This Glasgow-based centre offers up style in spades. It has the vibe of a trendy interiors store; forget twee garden gnomes and overpriced plastic adornments.
Book a free advice session with one of the Homegrown garden experts who will help you design an outdoor space that you can be proud of, even if you're a novice. Shop the curated selection of plants and pots. There's a lovely choice of indoor plants, too.
Upstairs is the coffee house, where you can expect refined dishes using locally sourced ingredients. The hot chocolate, made with Bare Bones Chocolate, is calling to us.
Open seven days a week, 9am to 5pm.
Visit Homegrown Garden Centre's website | Follow Homegrown Garden Centre on Instagram 
GREENSIDE GARDEN CENTRE | NEWHOUSE, MOTHERWELL
Greenside Garden Centre is a family-run establishment near Newarthill in Motherwell, and aims to make gardening easy with a host of in-house experts waiting to help you choose your blooms and answer any questions you may have.
Independently-owned and within easy reach for the surrounding areas (it's just off the M8 motorway), you can make a day of it here with the whole family.
The on-site café sells delicious home-cooked meals and cakes, with the addition of a kids' play area. You can even bring your pooch as the garden centre is dog-friendly.
Open 9am to 5pm, seven days a week.
Visit Greenside Garden Centre's website | Follow Greenside Garden Centre on Facebook
ROSEBANK GARDEN CENTRE | Rosebank, Carluke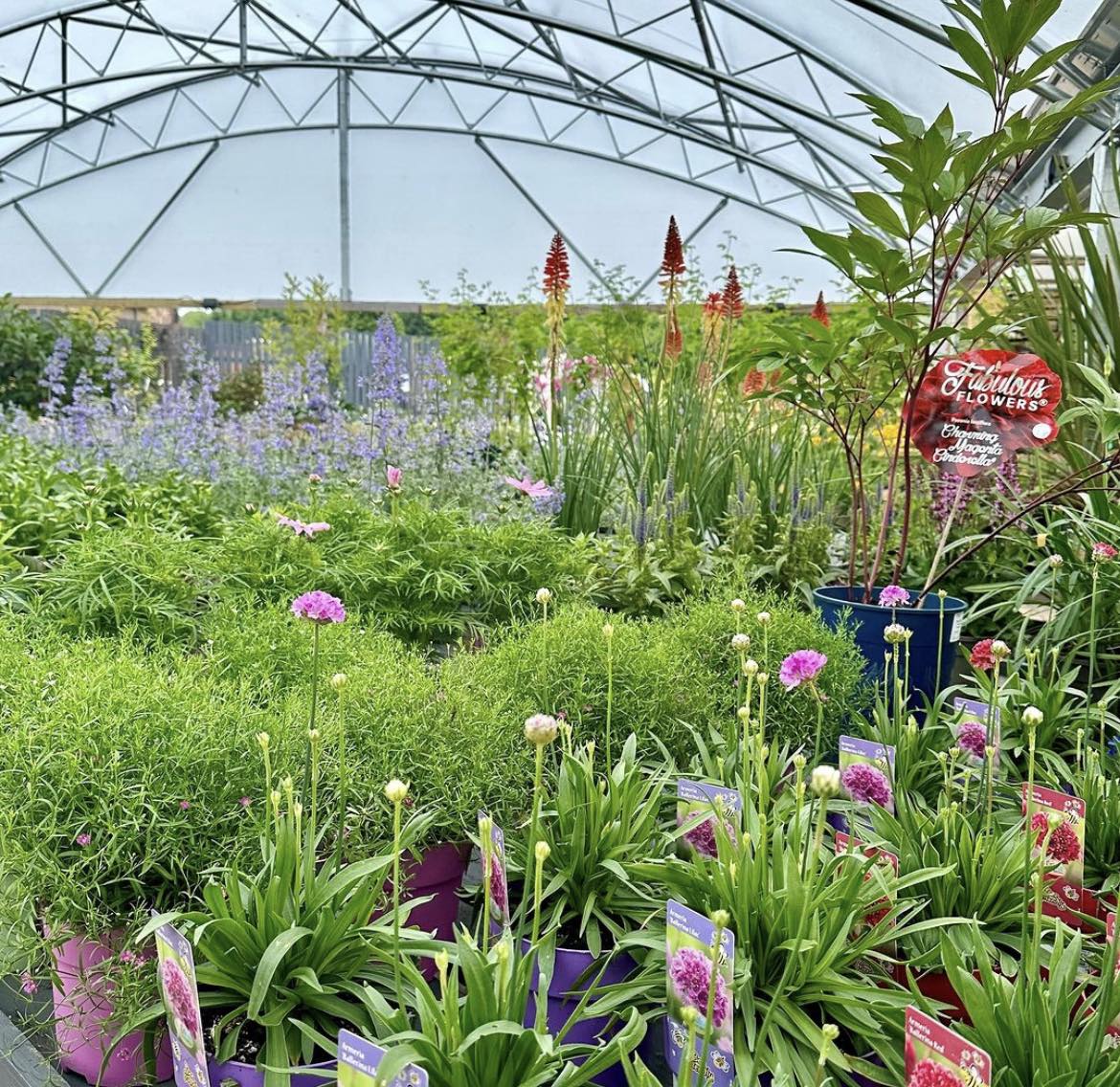 Rosebank Garden Centre has been established for 200 years, starting out life as a family business of fruit and vegetable growers before flourishing into one of the most well-known centres along the scenic Clyde Valley.
The Sheiling Coffee Shop is a real destination – it should be your first stop here at Rosebank to fuel up for a day of shopping. Summer days see the outside space open up for alfresco coffees, and you absolutely have to try their famous cream-laden meringues!
Shop garden furniture, fire pits and gifting inside before heading to the plant area where you can browse their own selection of home-grown bedding plants (Rosebank are one of the few centres that are still growing their own plants on-site).
Open 9am to 5pm, seven days a week.
Visit Rosebank Garden Centre's website | Follow Rosebank Garden Centre on Facebook | Follow Rosebank Garden Centre on Instagram
SILVERBIRCH GARDEN CENTRE | Crossford, Clyde Valley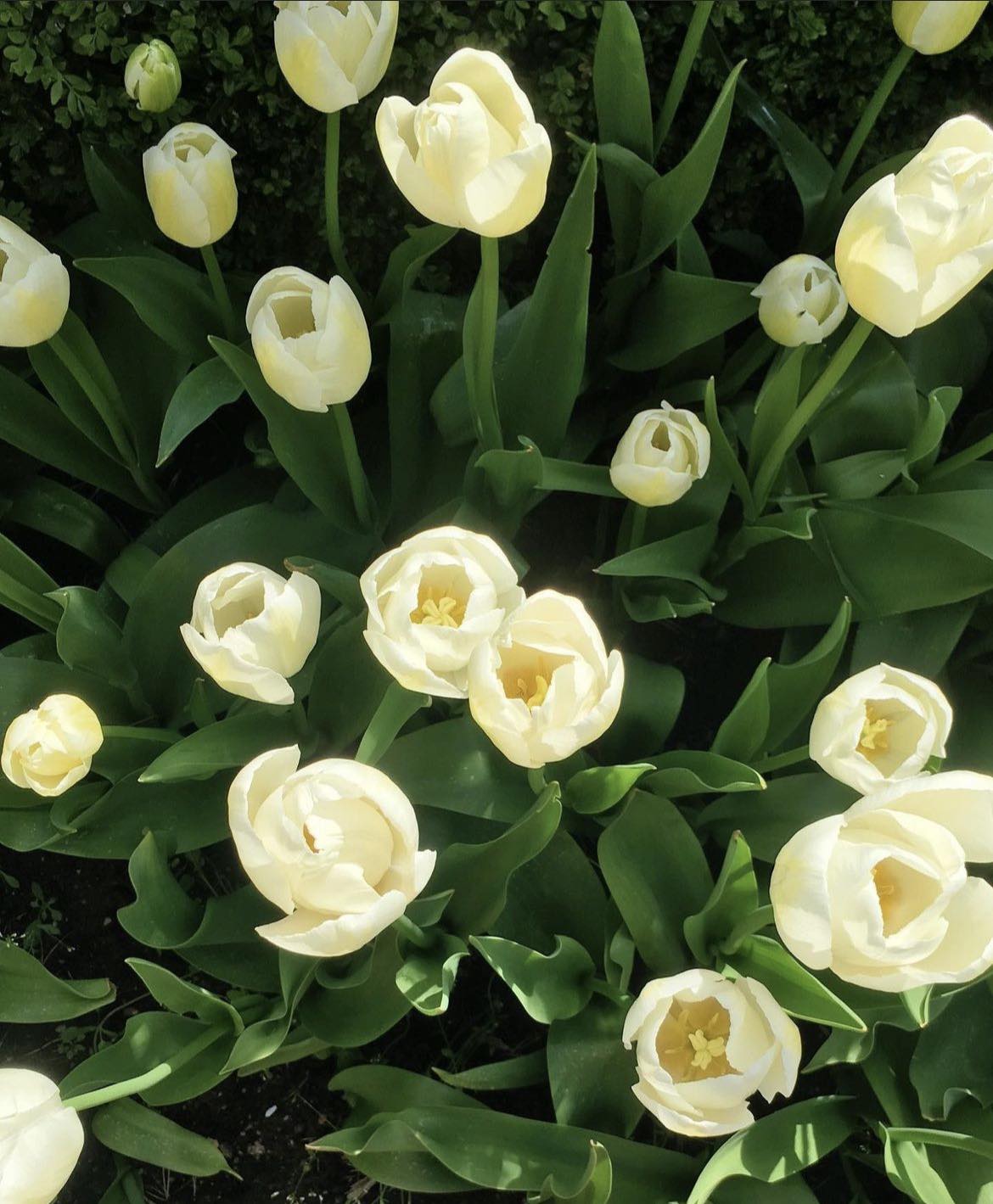 Silverbirch Garden Centre is one of Scotland's most design-led centres, taking as much pride in their interior design offerings as they do to their vast array of plants.
The interior showroom is sectioned up to showcase plush furnishings, accessories and homeware – their motto is 'gorgeous and affordable'.
Primarily supporting Scottish growers, you can also spot offerings from sunnier climes if you're looking to upgrade or redesign your green space into something spectacular.
If you're a big Christmas person, then it doesn't really get much better than the Silverbirch Garden Centre display, with every colour and style imaginable. Finish off your shopping trip with a visit to the café, which serves up local treats from Ramsay of Carluke, Equi's ice-cream and Aroma Coffee.
Open seven days a week from 9am to 5pm.
Visit Silverbirch Garden Centre's website | Follow Silverbirch Garden Centre on Facebook | Follow Silverbirch Garden Centre on Instagram
---
Curate your dream garden in a small space with this expert advice
---
PENTLAND PLANTS | Loanhead, Edinburgh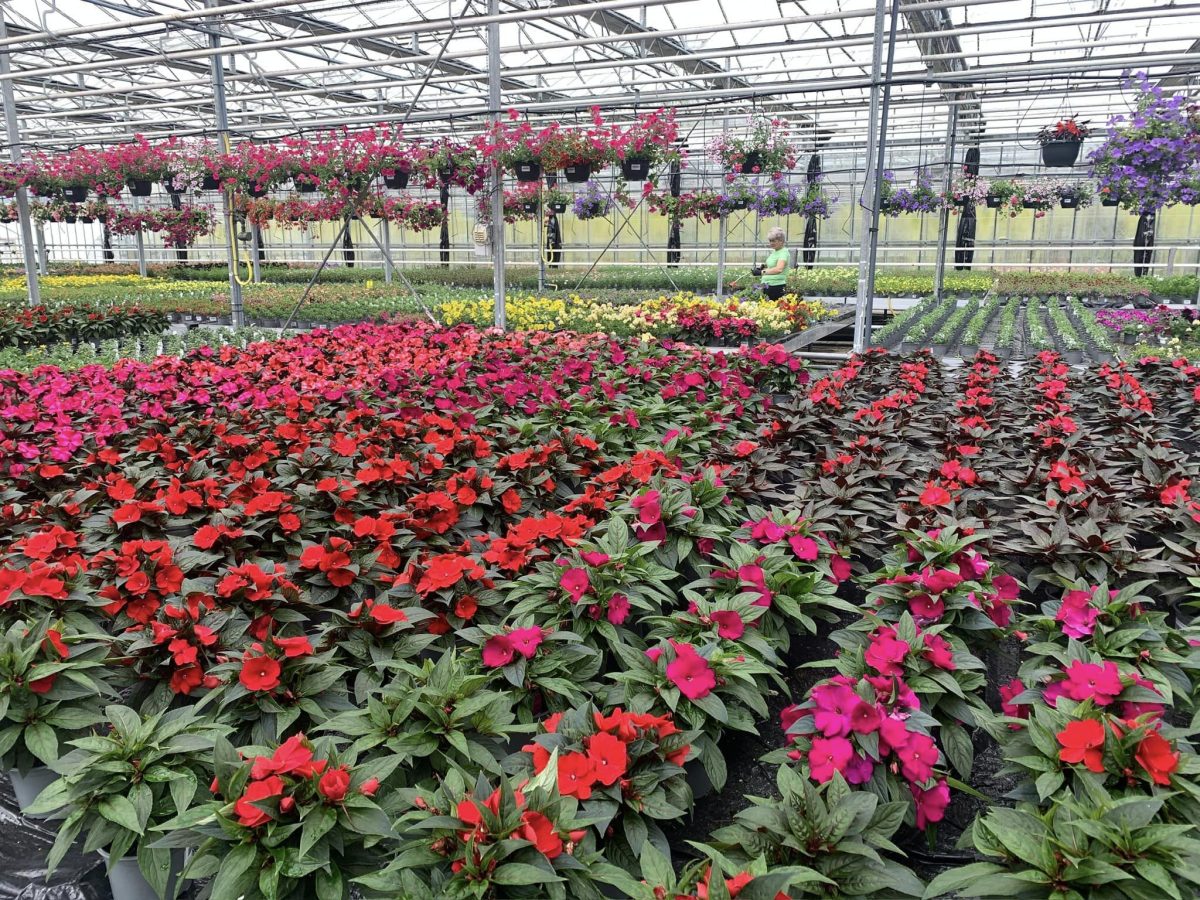 With over 100 years of growing under its belt, it's safe to say Pentland Plants knows a thing or two about curating the best green space, no matter the size or location.
The team grow over 40 million plants on site every year – that's a lot of fertiliser – and specialise in basket, bed and perennial plants.
It's all about the personal touch that comes from being family-run at this garden centre just south of Edinburgh but it's far from a small-time operation. Pentland Plants is at the forefront when it comes to agricultural technology, with hi-tech climate-controlled glasshouses and mechanical transplanting.
Enjoy a scone and cream overlooking the Pentland hills in their lovely café, too.
Open Monday to Saturday 9am to 5pm, Sunday 10am to 5pm.
Visit Pentland Plants website | Follow Pentland Plants on Facebook | Follow Pentland Plants on Instagram
ASHBROOK NURSERY | Arbroath, Angus
Sitting on the outskirts of Arbroath is the family-run Ashbrook Nursery, much loved by locals and visitors alike.
They're a garden centre with a difference – by growing their plants 'hard' with minimal heat, they are well prepared for the rigours of life in a Scottish garden, where temperatures can drop and weather can switch at a moment's notice.
The Café @ Ashbrook offers home-cooking and baking, alongside a selection of items from local artists and crafters in their gift shop; something just a little bit different.
In 2017 they won the Lord Provost Trophy for Best Garden Design at Dundee Flower Show. They also won the People's Choice Award, an RHS Premium Award certificate and a special award for outstanding Garden Design. Award-winning gardening? Say no more.
Open seven days a week, 9am to 5pm.
Visit Ashbrook Nursery's website | Follow Ashbrook Nursery on Facebook | Follow Ashbrook Nursery on Instagram
SILVERWELLS GARDEN CENTRE | Arbroath, Angus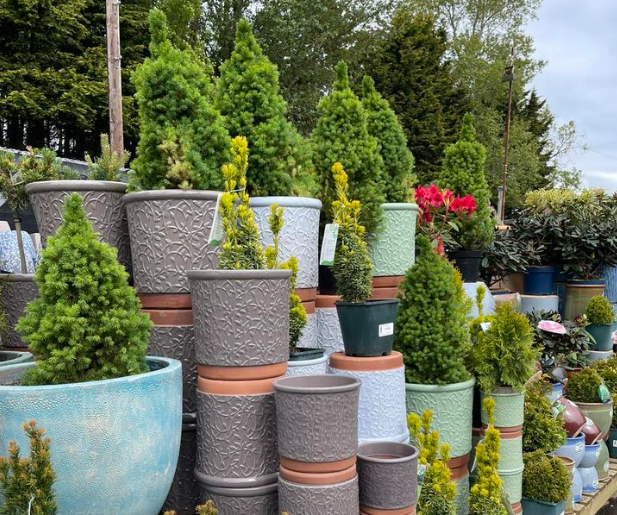 Nearly 50 years of tradition and still growing, Silverwells Garden Centre in Arbroath is a hidden jewel on the East coast of Scotland.
With huge product choice beyond the everyday plant on offer, from gardening tools and accessories to pond and water features, it caters to everyone in style.
If you're looking to transform your garden from drab to fab, this is the place to explore your agricultural options available.
Friendly staff are on hand to answer any gardening query, from the technical to the novice, they have you covered.
Open 9am to 5.30pm, seven days a week.
Visit Silverwells Garden Centre | Follow Silverwells Garden Centre on Facebook
SMEATON NURSERY GARDENS | East Linton, West Lothian
As East Lothian's premier plant retailer, Smeaton Nursery Gardens knows a thing or two about making a garden bloom.
From trees and shrubs to conifers and climbers, there's something for every type of outdoor space. The centre offers local delivery for large items if you're needing a hand getting your purchases home.
Set over two acres, they also have a charming traditional Victorian tearoom for those looking to replenish with a spot of tea and freshly prepared cakes and scones. It's an ideal spot for some peace and quiet, and, with an outdoor space, you can enjoy the sunny Scottish days when they come around.
They also offer afternoon teas for special occasions.
Open 9:30am to 4:30pm daily.
Visit Smeaton Nursey Gardens website | Follow Smeaton Nursery Gardens on Facebook
NEW HOPETOUN GARDENS | BROXBURN, EDINBURGH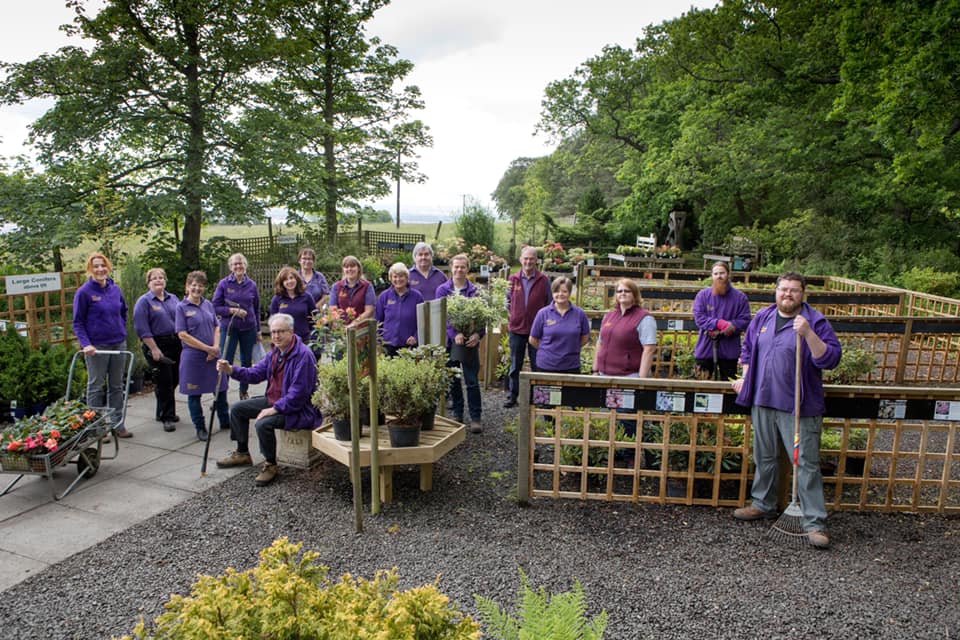 Feline fans; we have the garden centre for you! New Hopetoun Gardens in Broxburn, Edinburgh, teamed up with a local cat rescue to provide a forever home for Rowan and Holly, a pair of adorable moggies that can be spotted sauntering around the centre as you browse.
Sadly for dog lovers however, this does mean your four-legged friend is unable to come join the fun, but they have set up a dog parking station to the left of their main entrance.
There's plenty of car parking at this centre, plus the Orangery Tearoom and a well-stocked gift shop with a selection of goodies for gardeners and non-gardeners, including gift vouchers.
The plant selection is vast and, with a guarantee that any hardy plants will last for at least two years, you can buy with confidence.
Open from 10am to 5pm every day of the week.
Visit New Hopetoun Gardens' website | Follow New Hopetoun Gardens on Facebook | Follow New Hopetoun Gardens on Instagram
TINNISBURN PLANTS | Canonbie, Dumfries and Galloway
Developed over the last 30 years by Helen Knowles, this 1.4 acre garden has blossomed into an award-winning nursery.
Tinnisburn Plants knows everything there is to know about tough growing conditions. They themselves are situated 600ft above sea level on a hillside and have to cope with often very wet and cold weather, so the plants that thrive there are sure to do well in your own garden.
Their displays and plants have been showcased at some major events in the horticultural world, including the RHS Tatton Show.
Now retired from the show circut, Helen can focus on her ever-expanding venture, including workshops and events like the wildflower garden walk and Christmas wreath workshops.
Open Friday to Sunday, 10am to 4pm.
Visit Tinnisburn Plants website | Follow Tinnisburn Plants on Instagram | Follow Tinnisburn Plants on Facebook
---
Six books recommended by us for budding gardeners and experts alike
---
THE MILL GARDEN CENTRE | Bathgate, Armadale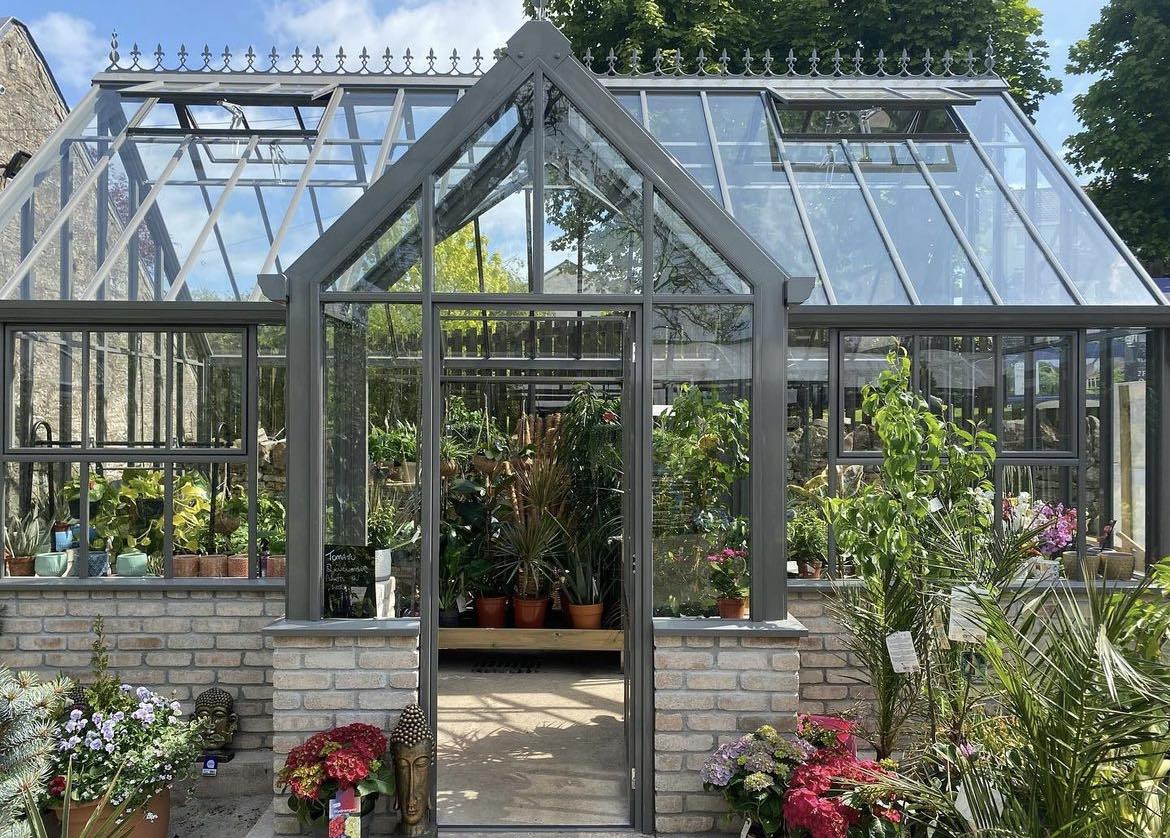 Specialising in acers, conifers, herbaceous plants and shrubs, The Mill Garden Centre has been operating since 1900. That's a long time in gardening!
Their goal is to offer customers of the area plants that are suited to their specific micro-climate, which is colder and wetter than Edinburgh and Glasgow.
Most of their stock comes from other UK nurseries with a similar ethos, and they offer a wide selection of species from acers to azaleas, fruit trees, roses and hardy perennials.
Open Monday to Saturday 9am to 5pm, Sunday 10am to 5pm.
Visit The Mill Garden Centre website | Follow The Mill Garden Centre on Facebook | Follow The Mill Garden Centre on Instagram
BRIDGEND GARDEN CENTRE| Cupar, Fife
Bridgend Garden Centre, located in Freuchie, started out small but has grown to occupy a vast site selling a wide range of almost everything garden-related. No matter the need, they'll have you covered.
They also have a great selection of gardening tools from carbon to stainless steel, alongside shelves of soil and fertilisers, garden care, seeds and more.
The polytunnel is stocked with beautiful blooms: lupins, delphiniums and hydrangea sit alongside tomato and strawberry plants.
Open 9am to 6pm, seven days a week.
Visit Bridgend Garden Centre's website | Follow Bridgend Garden Centre on Facebook
THE PLANT MARKET | Dunfermline, Fife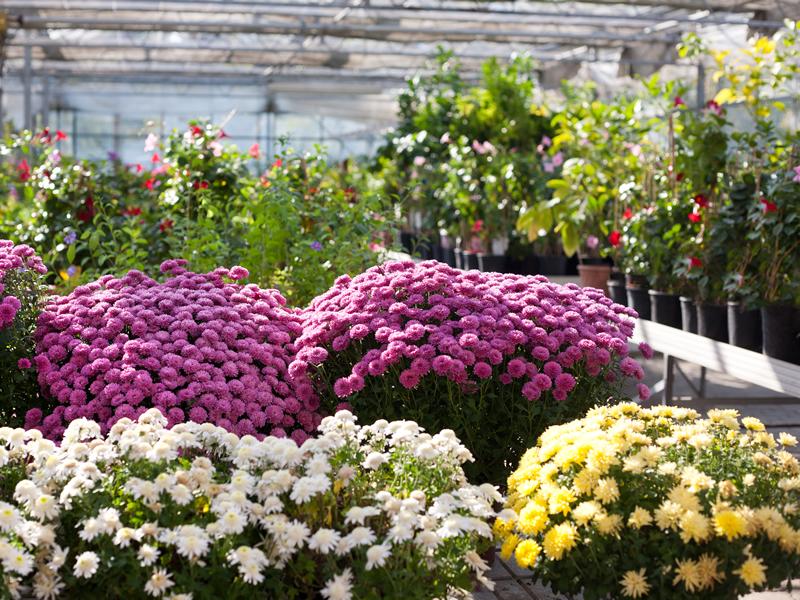 Independently-run and sustainable, The Plant Market aims to make gardening 'accessible and fun for everyone'.
They stock eco-friendly garden pots and watering cans, have eliminated polystyrene packaging and also run their own pot recycling centre.
The majority of trees they sell are also planted in peat-free compost, so it's a bit of good for the planet and a bit of feel-good for you, too.
What's more, they're committed to supporting Scottish horticulture by stocking plants from local suppliers and nurseries. They also typically have events on the go, so keep your eye on their social pages to stay in the loop.
Open 9am to 5pm Monday to Saturday, 10am to 4pm on Sunday.
Visit The Plant Market website | Follow The Plant Market on Facebook | Follow The Plant Market on Instagram
SIMPSONS GARDEN CENTRE | Inverness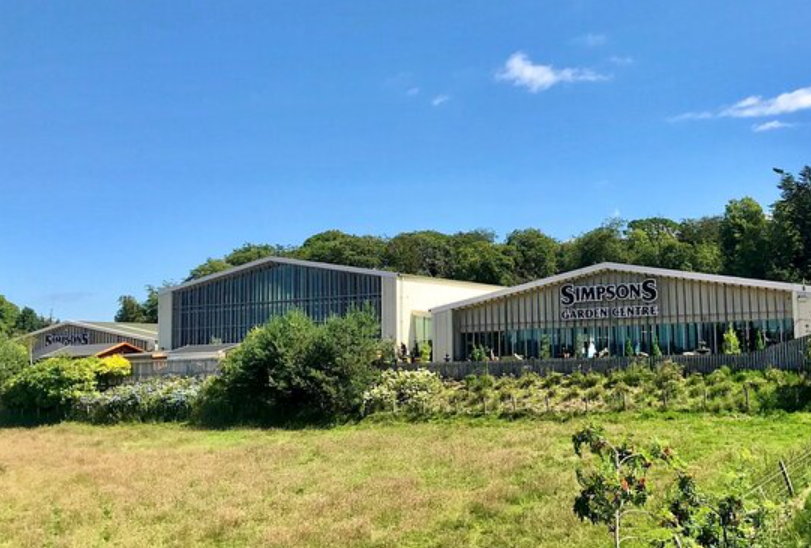 Simpsons Garden Centre stocks everything you need for your garden but not just plants and shrubs. They have a great selection of outdoor furniture and sheds, too.
They have the expertise and knowledge to advise locals on what to plant and how to care for their gardens in the Highlands, particularly when it comes to the climate there.
Once you've picked your plants, there's plenty to do. Grab a bite in the Glass House Restaurant, visit the aquatic centre on-site with experts from Fishkeeper Scotland, and pick up a bouquet of flowers for someone special – Simpsons Florists are open for pick-up or delivery.
Simpsons also have a garden centre in Aberdeenshire.
Open 9am to 6pm, seven days a week.
Visit Simpsons Garden Centre's website | Follow Simpsons Garden Centre on Facebook | Follow Simpsons Garden Centre on Instagram
THE TREE SHOP GARDEN CENTRE & CAFE | Cairndow, Argyll  
Looking for a garden centre with picturesque views? Then The Tree Shop Garden Centre is the place for you.
Situated at the head of Loch Fyne, overlooking the gorgeous Glen Fyne, this is a garden centre and a day out wrapped in one.
Stocking the best plants for the wild Scottish weather, this independent store sits next to Loch Fyne Oyster Bar, serving gorgeous sea food and offering tempting produce in their deli Shop. Forget tea and cakes; this will be a gardening trip with a difference.
The Tree Shop specialises in trees, conifers, rhododendrons and Azaleas, alongside comprehensive ranges of shrubs, perennials, bedding and alpine plants.
If you want to make a day of it, the Gruffalo Trail at Ardkinglas Woodland Garden is a great family activity, just two miles away.
Open 9:30am to 5pm Monday to Saturday, 10am to 5pm Sunday.
Visit The Tree Shop Garden Centre website | Follow The Tree Shop on Facebook
HIGHLAND LILIUMS | Kiltarlity, Beauly
With over 48 years of growing experience and a passion for plants, Highland Liliums know a thing or two about plants that will thrive in rocky, high terrain.
The working retail nursery, with spectacular views over the Beauly valley and Strathfarrar hills, has experts on-hand to answer any gardening questions you may have.
A wide selection of home-grown plants are available including alpines, ferns, grasses, herbaceous plants, namesake liliums, primulas and shrubs.
Open 8am to 5pm, Monday to Friday, with later opening hours over the weekend.
Visit Highland Liliums website | Follow Highland Liliums on Facebook | Follow Highland Liliums on Instagram
THREAPLANDS GARDEN CENTRE | Lhanbryde, Moray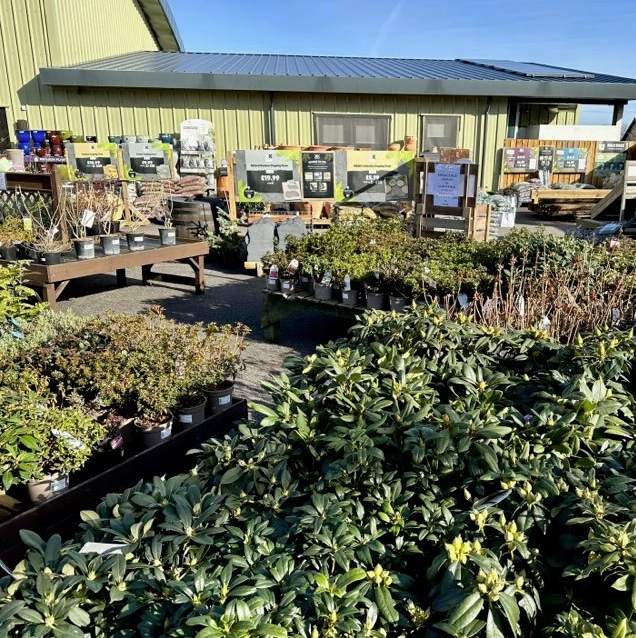 Threaplands Garden Centre has built up a reputation as 'the gardener's garden centre', offering expert advice and supplying a quality range of healthy, cared-for plants fit for North of Scotland weather.
In April 2023, they were given a silver award for green tourism, showing that they're making great steps in sustainability and protecting the environment around their business. Next step – gold!
The entire centre is completely step-free and has received five-star reviews on Euan's Guide, the website of an award-winning disabled access charity.
Open 9am to 5pm Monday through Saturday, and from 10am to 5pm on Sunday.
Visit Threaplands Garden Centre website | Follow Threaplands Garden Centre on Facebook
THE MAINS OF DRUM | Drumoak, Banchory
Keeping things seasonal, Scottish and even local to the Aberdeenshire region is a priority for The Mains of Drum garden centre.
They have a food hall packed with produce from places in the locality: Deeside Heather Honey, Katy's Eggs, Rannoch Smokery and Roaring Stag to name just a few.
This destination garden centre really does have it all, and you could easily while away a day here with your family.
With a large outdoor plant area, experts on-hand to talk you through your purchases, an indoor shopping section with clothing and gifts, and plenty of options for outdoor living, you'll need a sit-down with a coffee after all that!
Open Monday to Sunday, 9am to 5pm.
Visit The Mains of Drum website | Follow The Mains of Drum Instagram | Follow The Mains of Drum on Facebook
KINLOCHLAICH GARDEN PLANT CENTRE | Appin, Argyle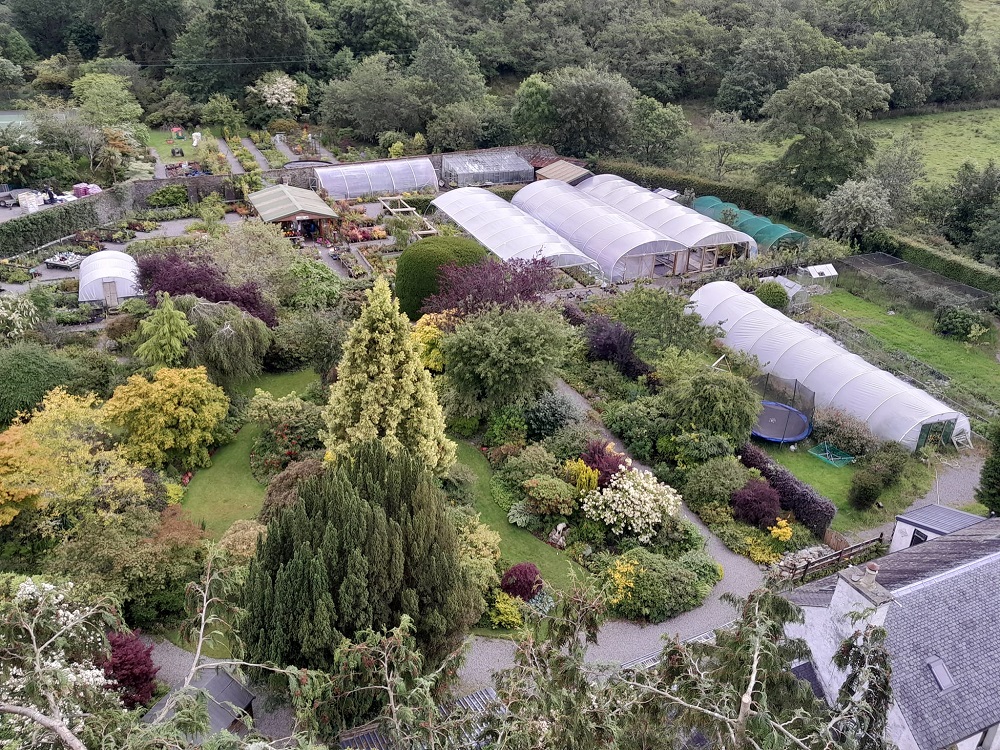 Kinlochlaich Garden Plant Centre is uniquely located within a historic walled garden, built by John Campbell in 1790. Within the octagonal design is the walled garden, veg and fruit gardens and a pleasant woodland walk.
The team at Kinlochlaich are dedicated to helping you create the garden of your dreams, and so if they don't have a specific plant in stock they will try to source it for you. They also have a section of rare and unusual plants if you want to get something a bit different.
The centre also has gorgeous self-catering accommodation should you wish to stay in this lovely part of the country.
Open seven days in the summertime.
Visit Kinlochlaich Garden Plant Centre's website | Follow Kinlochlaich Garden Plant Centre on Facebook
~ PLAN YOUR GARDEN CENTRE TOUR OF SCOTLAND WITH OUR HANDY MAP ~
Think we've missed an amazing garden centre off of our list? Contact us and let us know!
Email louise.ramsay@peeblesmedia.com and we might add your suggestion.