First introduced in 1968, the Ozoo collection was designed by Marc Berthier initially for children, but was a hit with adults too
Words Caitlin Clements
THE HISTORY First introduced in 1968, the Ozoo collection was designed by Marc Berthier initially for children, but was a hit with adults too.
THE FINISH Roche Bobois has relaunched the Ozoo desk and chair in five original colours to celebrate the collection's 50th anniversary.
THE VERDICT The desk and chair are bold, playful and well designed. Despite being created in the 1960s, they still feel fresh and modern.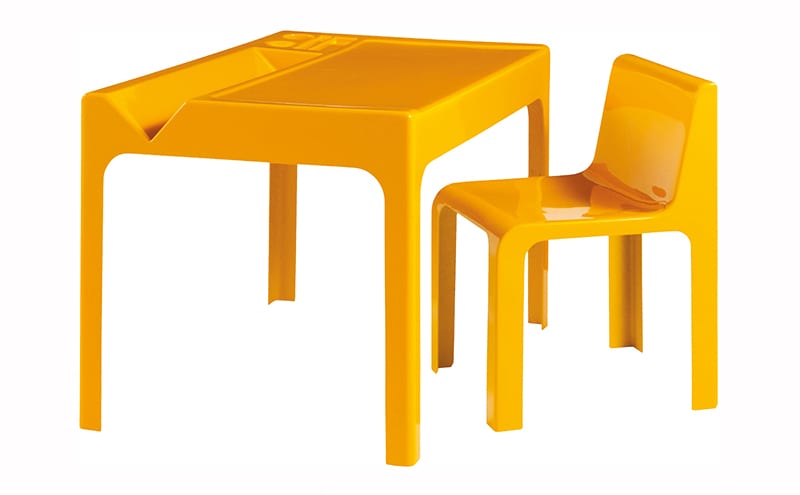 Roche Bobois, the Paris furniture firm, is ever-evolving, launching a new collection every six months. That doesn't stop it delving into the past for inspiration, though.
Take the bold Ozoo collection: it was designed in 1968 for the company by Marc Berthier and now, to mark its 50th anniversary, Roche Bobois is reintroducing the Ozoo desk and chair to its permanent catalogue.
The desk, bed and storage unit were initially aimed at children but the playful pieces were a hit with adults too, and the collection was soon expanded to include a coffee table and a cocktail table.
Each item was fabricated from polyester resin in a single piece then given a vibrant lacquer finish. This manufacturing method cut production costs, which in turn allowed Roche Bobois to distribute the product more widely.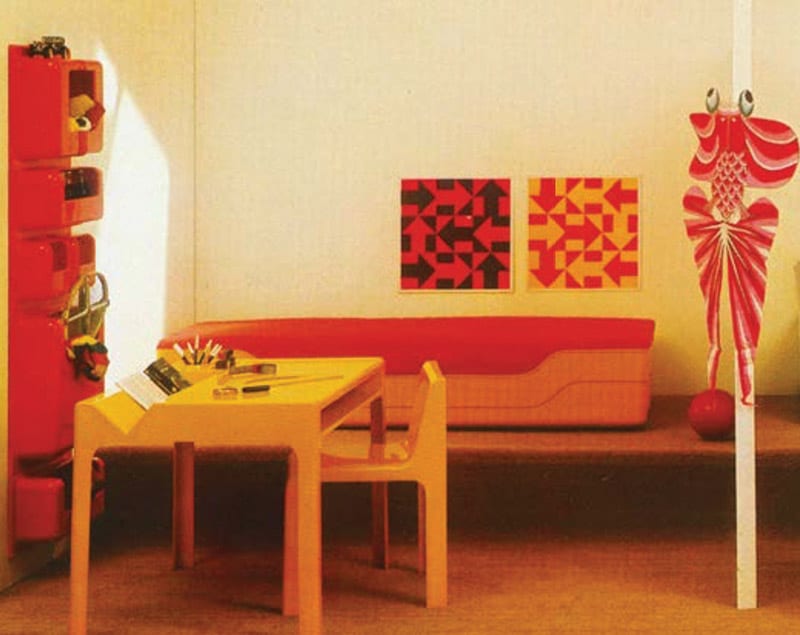 The relaunched desk and chair are available in the five original colours (yellow, red, taupe, black and white), while the cool design will look right at home in a modern-day abode.
"I'm thrilled Roche Bobois decided to reissue these two pieces," says Berthier, who, in the intervening 50 years, has enjoyed a very successful career in design. "Their timeless shape, function and aesthetic are well suited to our contemporary lifestyle."
We're pretty sure the customers of today will agree.