Cut the cord and let your bath fly solo for a room that feels open and inviting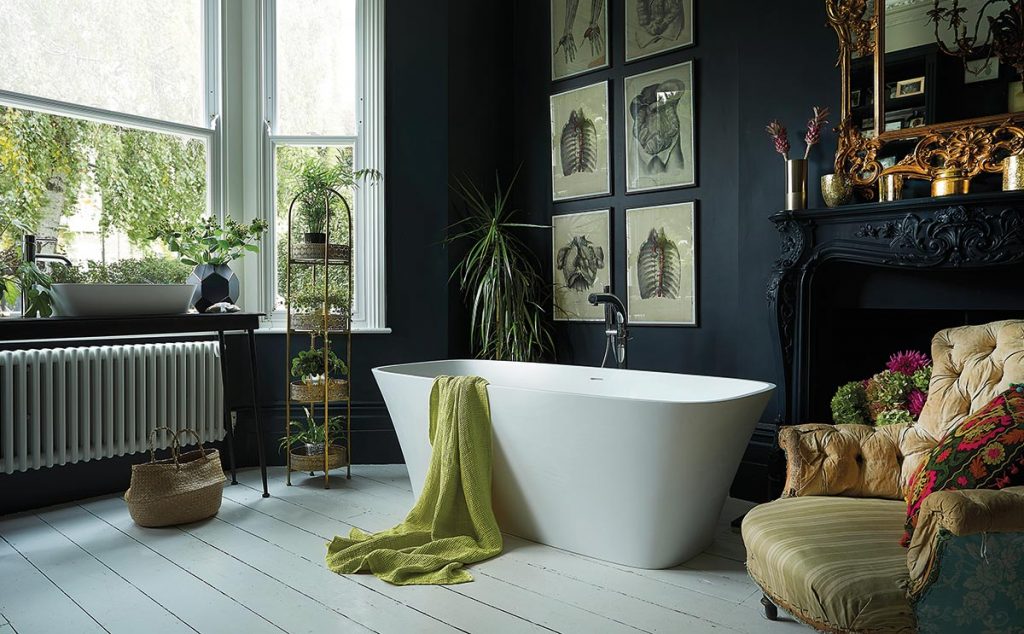 If you have ever been to a luxury hotel, stealing the decadent roll-top bath has probably crossed your mind at some point. But for those of us with more moderate spaces (and unwilling to enter a life of crime to achieve our bathroom goals), the reality of owning such a decadent item is far beyond our reality. Or is it?
"People often assume that you need a huge space for a freestanding bath, but that is not always the case," explains Rita Rendo-Castro of Catchpole & Rye. "For example, on a Bateau-shaped bath, the widest part of the roll at each end tapers dramatically in, narrowing towards the base of its plinth. Our copper 1700mm wide Bateau narrows all the way down on each side to 1200mm wide. Visually, this gives a sense of space around the bath which makes the entire room feel more open."
Even those with the narrowest of bathrooms could still enjoy this little luxury according to Rendo-Castro, "Many bathroom retailers are now offering shorter freestanding baths. For instance, we manufacture a 1500mm copper freestanding bath that fits snugly into a smaller bathroom space but still creates that all important impact."
Good news then for those of us wanting a bathroom that exudes elegance, without having to squeeze yourself into the space just to fit. However, as striking as a freestanding bath is, it can cause obstacles in other areas. For example, how do you get around the problem of storage if you have a bath in the middle of the floor? A cluttered space doesn't lend itself well to an opulent feel.
"Vanity units will hide unsightly pipes and work well in small bathrooms as they provide valuable storage to keep the area organised and tidy," suggests Martin Carroll, managing director of Duravit. "Wall-hung products will also keep the floor clear and create the illusion of more space. Or, opt for reflective surfaces to help make small areas feel bigger. Finally, a well-planned lighting scheme, including integrated, illuminated mirror cabinets, will provide additional storage as well as mood lighting."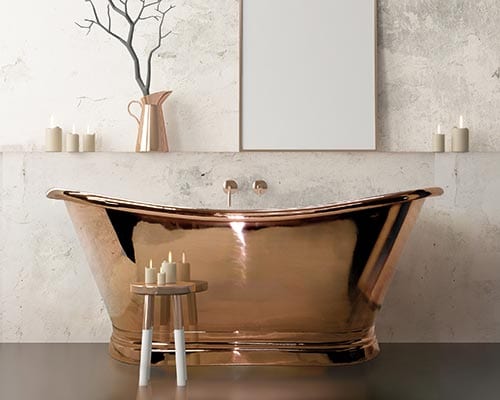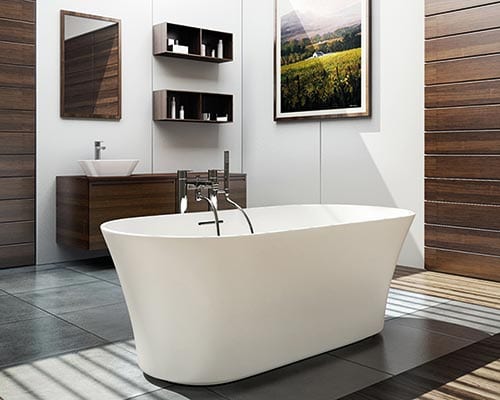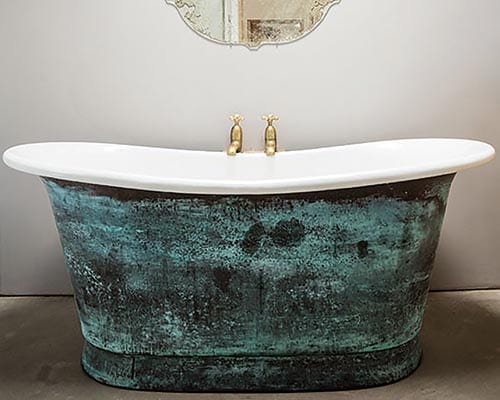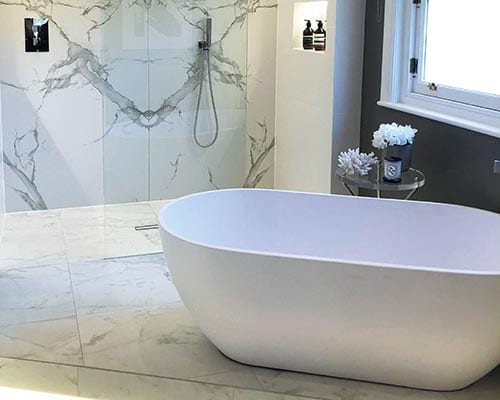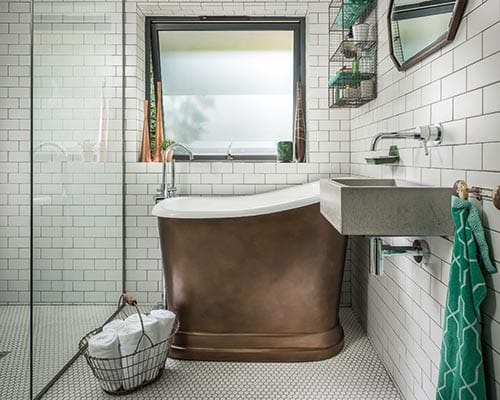 True colours
Sally Cutchie of BC Designs explains why a painted bath is the way to go
"Painting your freestanding bath is a great idea. We paint over 60% of our Boat bath orders. A subtle wash of colour like pastel blue and green, or something more extravagant like a bright cherry red will add an eye-catching element to the room.
"We only paint baths with a rim, so the edging of the paint is protected and there is a clean finish.
"We also only use paint that is suitable for outside use, like an exterior eggshell. This means that the paint is hardwearing and will not be affected by the condensation or splashes from regular use. You won't need to worry about the paintwork being damaged."