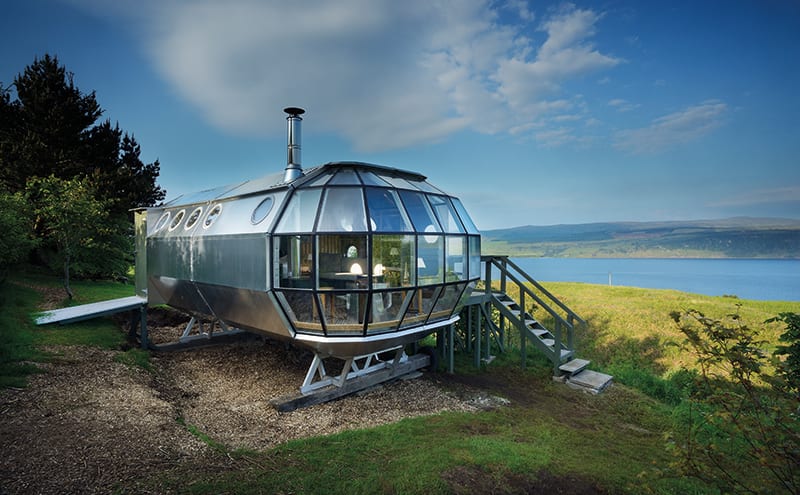 A bothy epidemic is sweeping the nation, and it shows no sign of abating. I'm delighted – one of the reasons the concept of the bothy is so close to my heart is that it gives us a glimpse into Scotland's history. Most of these buildings were originally built as shepherd's huts or to house estate workers, somewhere to coorie-in around a fire at night after traversing land and loch; but as we began taking to the hills for pleasure rather than work, they were turned into shelters for walkers seeking sanctuary from the bleak landscape.
The traditional bothy is a stone building, but really any small rural structure can be called a bothy if it provides protection. This one, AirShip 002, is a bothy recalibrated for modern requirements. It is a vessel and a hideout which can be rented on a short-term basis. You can disappear for days at a time, reading or sketching inside.
Part of the appeal of AirShip 002 is its location: it sits on a patch of private land near Drimnin, in north-west Argyll, just across the Sound of Mull from Tobermory. To reach it, the road has to swoop around the coast, close to the water's edge over which all that is solid crumbles away. Look out of its western portholes and you can see the silhouettes of conifer trees on Mull. Get the log-burning stove going and it becomes a lighthouse for passing boats.
A beautiful oddity, AirShip 002 seems simple; it's anything but. Rather, it is a feat of engineering, made up of 3,000 individual pieces, every one of which is essential. It shouldn't be here yet it somehow feels as if it came from the earth.
Its architect, Roderick James, designs prefabricated AirShips. But model 002 is special. Its site, high on a steep, exposed bank, leaves it vulnerable to the elements. It allows you to experience Scotland at its wildest but keeps you cocooned in cosiness. Waking up here is the closest thing I've found to inner peace.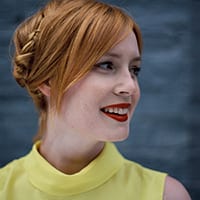 The Glasgow-based journalist and editor writes for The Times. She likes wild places, growing things and eating.
Her short stories have been featured in Gutter, The Cadaverine and The Island Review. Lifestyle book The Art of Coorie (Black & White Publishing) is out in September.