Since graduating from Edinburgh College of Art in 1983, Michael has been painting and exhibiting. His latest work can be seen at Auchterarder's Ruthven Gallery, from 12 May to 7 July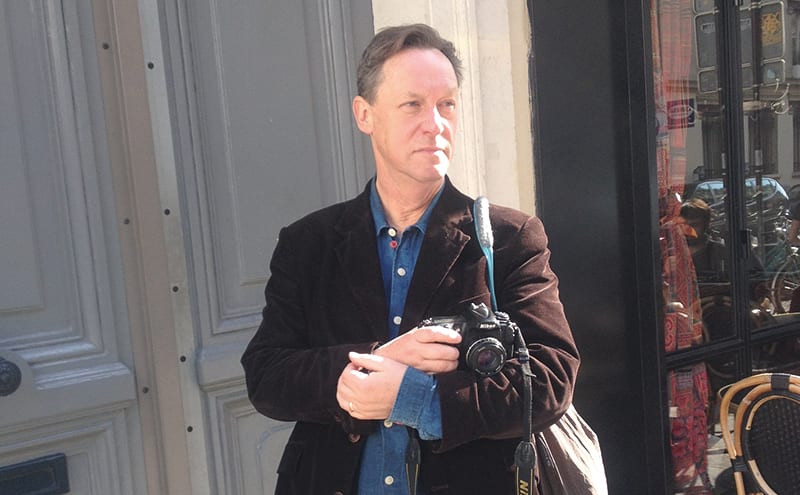 When I first travelled to France as an art student in the 1980s, it began a love affair that has lasted thirty years. The early trips were to Paris, followed by family holidays in Normandy, the south-west and Provence. I devoured French art and French films, relished French food and wine, and admired a way of life that seemed to me to be pretty near perfect.
About ten years ago, I rented a house in Montjoi, in the south-west of the country. The owners, David and Marion Donaldson, introduced me to David Brown, a graduate of Glasgow School of Art and the former owner of Gullane's Michelin-starred restaurant La Potinière. He owns a house in France with his former wife and business partner Hilary.
What began as a casual invitation to join him in the Sud-Ouest in October to draw, cook, enjoy wine and conversation, has become a regular feature of my diary and has inspired many paintings. The house in Puymirol is only two hours from Bordeaux, a city I adore.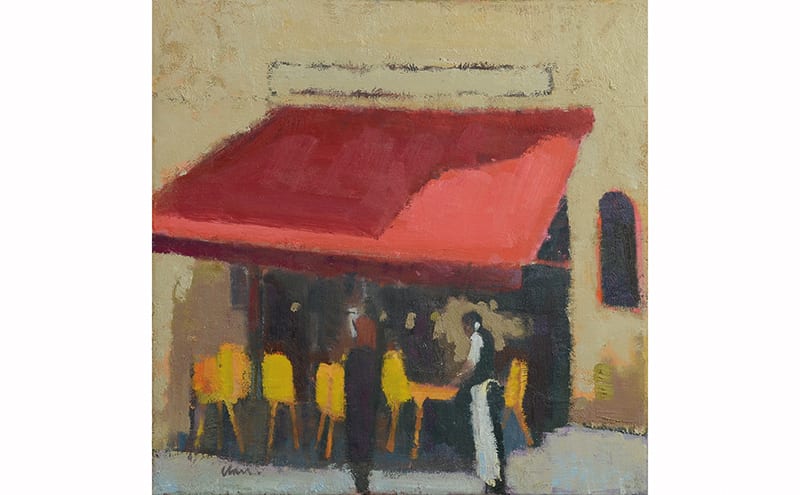 My paintings are often inspired by a fleeting moment, just a snapshot. For the photographer, the picture is captured in a fraction of a second; for me, though, as a painter, the work has just begun.
Waiter, Bordeaux shows an everyday scene. It's just a waiter doing his job and a woman about to order coffee. Of course, the colours help – the awning, a huge block of red against honey-coloured stone, was a gift. I wanted to strip the painting down to the minimum, to say everything in a pared-back way, but still hint at the warm day, the richness of the building and the scene being played out.