The self-taught contemporary artist known as Lhouette was born in Luton. He joined the navy at 17 but has been focused on art for the last eight years. His work combines street-art influences with plenty of wit, and is increasingly sought-after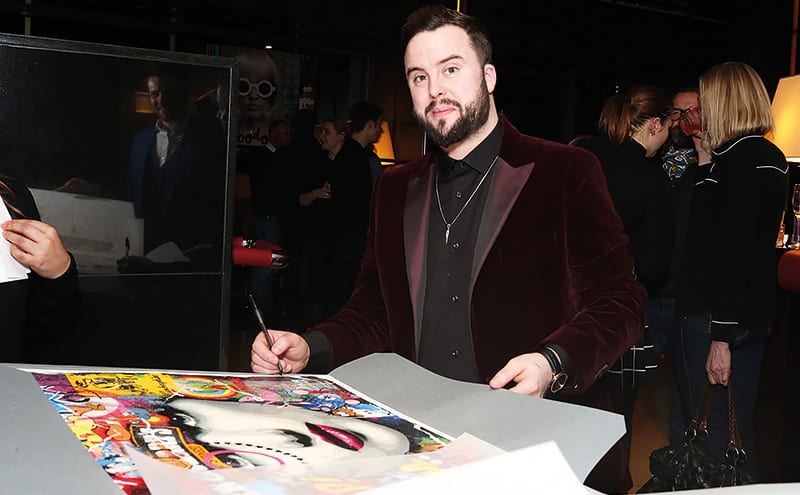 I spent a lot of time with my brother and friends in east London when I first left the navy. There was so much creative energy in the city, especially in Shoreditch with its pop-up galleries and the street art around Brick Lane – the huge, posterised murals by the likes of Shepard Fairey had me in awe. The urban art spoke to me. It felt raw, with a self-taught practice executed in the same DIY media I was already experimenting with, such as aerosols and stencils.
Street art was my first major influence. I came to the realisation that it is an evolution of pop art, in terms of it challenging traditional fine-art techniques, appropriating images and commenting on popular culture.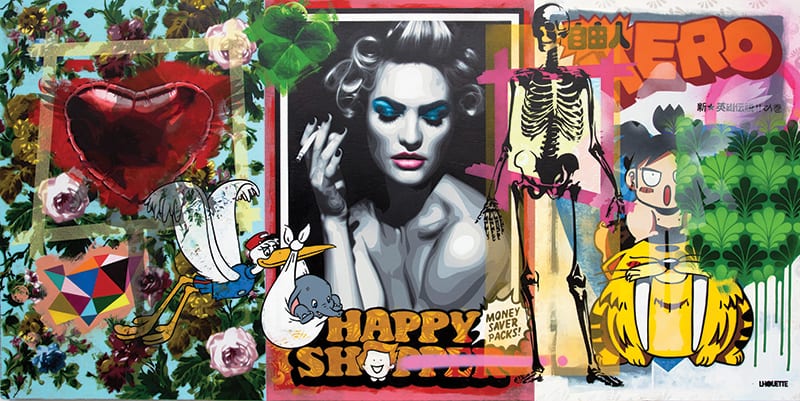 With this piece, Emergency Credit (pictured above), my aim was to create something that kept the flavour of my earlier work, in terms of the layered collage styling, but which would have references from my past experiences.
I usually like to leave it up to the viewer to interpret, but this piece really does draw on random elements from my own adolescence, such as our sofa and curtains (the floral print), the corner shop that we kicked around outside of as kids (Happy Shopper), my Irish heritage (clover), young mums on the estate (the central image and Dumbo baby), escaping into comics and illustration (manga), looming dangers of being a teenager growing up on estates around Luton and Dunstable (the skeleton) and our electricity meter display (the 'Emergency Credit' of the title).
I like to use personal experiences and visuals to construct some of my works rather than to lean too heavily on the usual icons and consumerist dialogue you see so often in more mainstream examples of pop art.