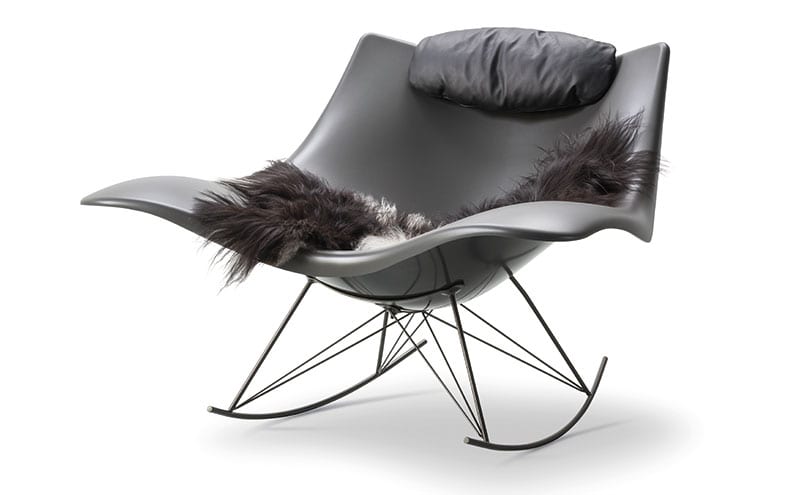 Often things strike you as familiar, but you just can't put your finger on precisely what it is they remind you of. Once you learn what it is, of course, it's so obvious you can't believe you didn't click sooner. This chair is a classic example of the phenomenon. Its wide, undulating form feels naggingly reminiscent of something – and, once you hear its name, it all falls into place: meet the Stingray.
It's a chair that will already be familiar to fans of Scandinavian furniture, having been created by Thomas Pedersen as his final exam project at the Aarhus School of Design in Denmark. He presented Stingray at the Copenhagen Furniture Fair in 2002, where it was spotted by Danish design house Fredericia, who collaborated with the young graduate to manufacture and market it.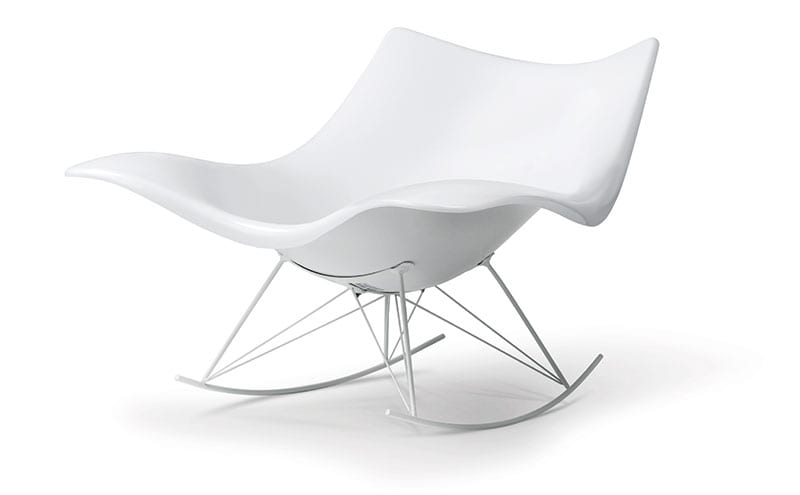 Pedersen's hometown of Aarhus sits on the east coast of the Jutland peninsula, and its sea vistas offered up a host of ideas. "Inspired by nature, the organic shape of Stingray offers a peaceful sanctuary after a busy day – the perfect me-spot," Pedersen said of the design. "I believe that furniture should first and foremost be designed reflecting the anatomy of the human body. In this belief, I am drawn to the ergonomic freedom of water and the sea, and this often results in a visual expres­sion resembling the organic shapes given by nature."
The Stingray's seat is crafted from acrylic and was originally available only in a simple gloss white and black. It has now been re-released in matt white and matt dark grey, and comes complete with a neck cushion and new frame options. The design choices don't stop there, however; the chair can be upholstered in a range of leathers, with different options for the cushion and for the frame. There's even a special fur throw available to complete the look.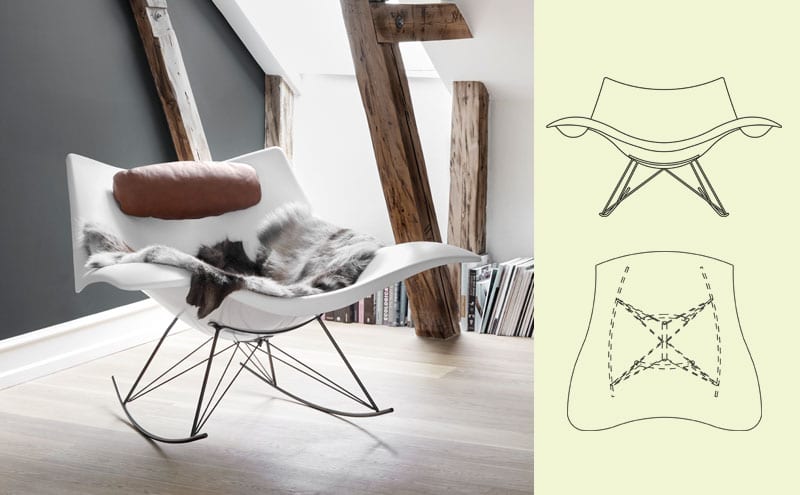 This design is not just about good looks. Its shape promotes complete relaxation, with lounging positively encouraged, thanks to the sitter's weight being effortlessly balanced. The non-upholstered versions are even suitable for outdoor use – it would make a fine patio chair for the garden.
The Stingray's futuristic design will fit easily into a contemporary home, but it works well in more traditional settings too; there are definite hints of mid-century aesthetics, particularly from fibreglass designs of the 1950s. The Stingray is well on its way to becoming a classic, and the new finishes will only enhance its reputation.
From around £1,635.
Words Caitlin Clements