Design special: Spin city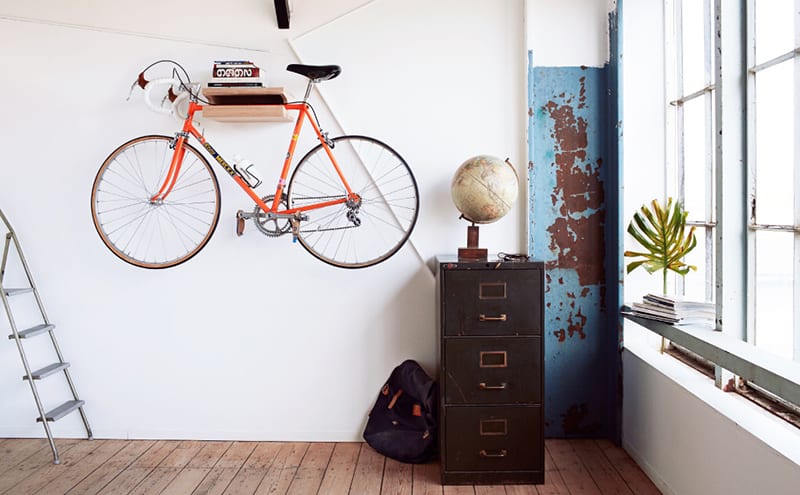 Some of the smartest design around at the moment can be found on products for cyclists. The bikes themselves are ever more sleek and lightweight, and all the peripherals – backpacks, helmets, even T-shirts and bells – have an edge that makes them desirable.
Whether this is down to the fact that so many designers are mad keen bike-riders themselves, or simply because there's something so effortlessly cool about cycling, we don't know; we're just pleased that the old image of helmet hair and bicycle clips has gone. Nowadays, aesthetics is at the forefront, for you and your home.
Caz Nicklin of Cyclechic, a webshop whose mantra is 'helping you cycle in style', has noticed this too: "Over the last ten years cycling has really increased in popularity," she says. "People have realised it's a way to get from A to B that's free, green, fun and often quicker than other modes of transport. It has also had a major image revamp, shifting to a desirable lifestyle choice rather than a geeky hobby or hardcore sport. There has been a revolution."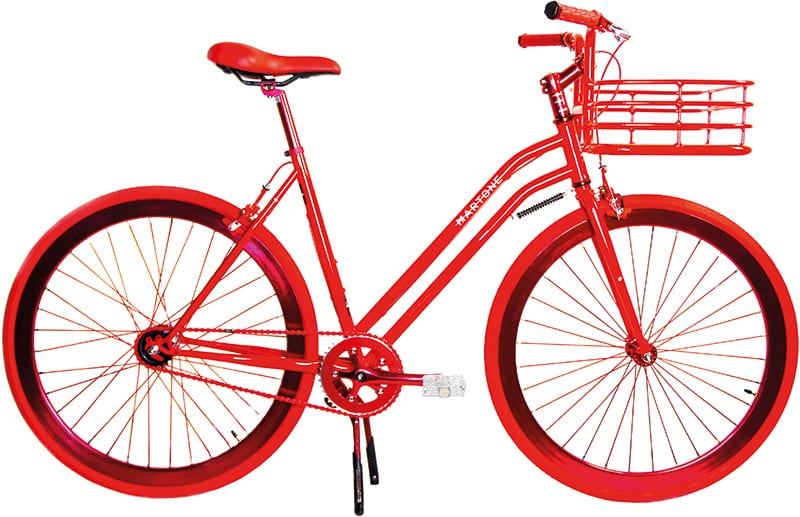 For Andrew Lang of bike storage specialist Cycloc, the appeal is obvious: "It's such a great way to get fit. Why drive and pay for a gym membership when you can cycle?" he says. He also appreciates that there is now much greater choice. "The options used to be either racer or mountain bike, but now there's so much more, from commuters to cyclo-cross to electric bikes. A really positive outcome of this is that it has opened up cycling from the ubiquitous 'middle-aged man in lycra' to a much wider demographic. Now there's a bike for everyone – the only question is where to keep them all!"
That is indeed a problem for many of us. It's great if you have a garage or a spacious boot room, but many people in flats struggle with bikes cluttering up the hall. Chaining them to the stair is a no-no – the cast-iron balusters in many Victorian tenements are much more fragile than they look, and can easily break.
More inventiveness is required to bring bikes indoors and make them a part of the home – something Lang says is achievable. "Bikes can be worked into the interior scheme to suit pretty much any style," he claims. "A light-weight road bike can be made to fly like a work of art on a minimal living-room wall, while a trusty shopper with a wicker basket can be used to enhance a shabby-chic look."
Always consider the practicalities and, like cycling itself, make safety the priority. "Choose appropriate fixings for the wall you're attaching it to – solid and stud walls are very different," he adds. "It's absolutely essential that any form of storage is secure and stable so there's no risk of the bike falling on top of you." After all, however stylish your new helmet is, you don't really want to keep it on indoors.