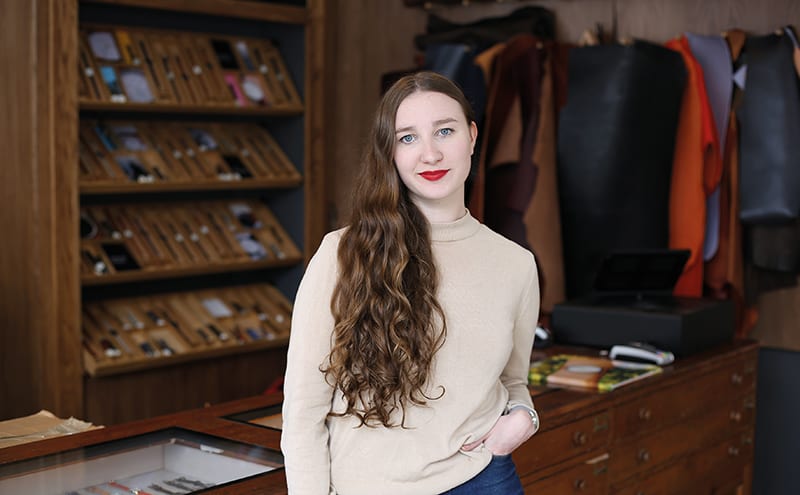 "When I was young, I inherited my grandmother's sewing machine. My first project – I was perhaps a bit ambitious – was making a pair of gloves. I still use that sewing machine to this day.
I have a background in fashion design and manufacture, having studied at Edinburgh College of Art. I grew up with seven siblings in the Highlands, and my family home in the Black Isle is full of sculptures and paintings by my great-grandfather, the sculptor George Henry Paulin. So my roots aren't in watchmaking but there is an artistic flair that goes back generations.
Glasgow seemed the natural place to start our watchmaking brand, Paulin. I've always loved the city. There's a real buzz here now and the creative talent coming out of places like the Art School and Edinburgh College of Art is exceptional. What's really changed recently is that graduates are staying here rather than moving to London or elsewhere. It's great to have a business that's part of that.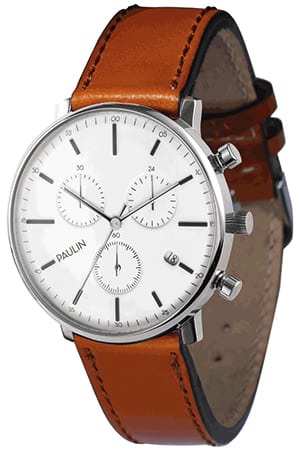 I went from doing a really intensive degree to running a startup. In fact, everyone who is part of Paulin went to art college. Between us we studied communication design, architecture, fashion, typography and jewellery.
That's really what inspired us to get started, by creating a business that allowed us to do what we enjoy.
A big problem with the watch industry is that you've got several hundred years of people doing the same thing, so if you don't look outside, it's more or less guaranteed that you'll come up with something that has been done before.
But thanks to all our different disciplines, our work is becoming more and more distinctive. I'm influenced by a wide range of different things. I like to try to use influences that don't necessarily relate, in order to produce a more interesting outcome.
We spend a lot of time sourcing materials. It's something that my background as a fashion designer brings to the company, and it makes Paulin watches a little different.
We introduced a range of beautiful suede straps in soft hues last year alongside our shell cordovan and stingray leather straps, and they've proven to be really popular with our customers.
They're made for us by a third-generation Bavarian strap-maker whose bread and butter is very high-end Swiss watch brands. I've really enjoyed being able to bring that level of quality and craftsmanship to our market.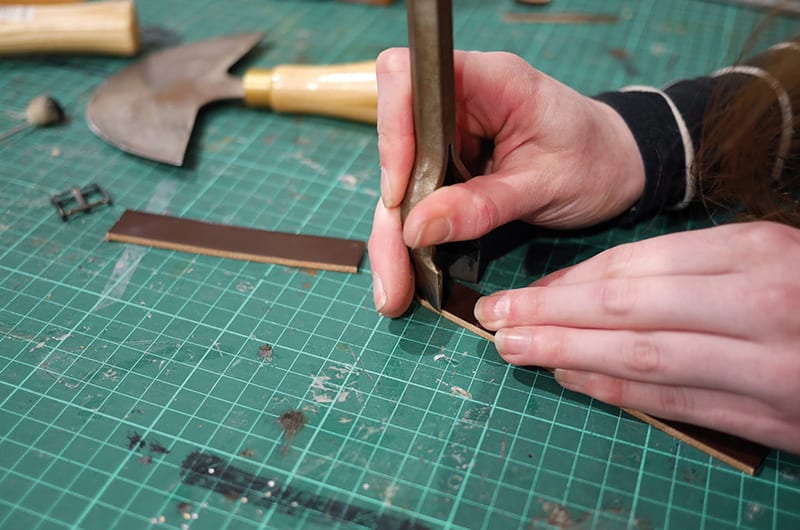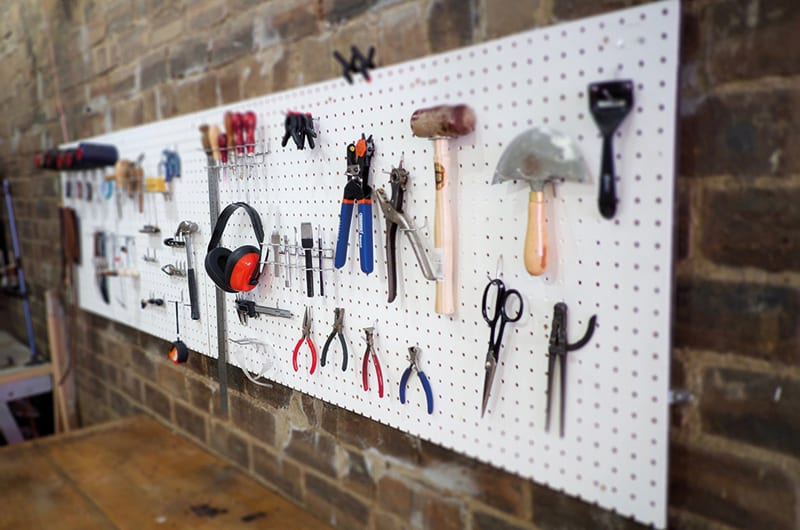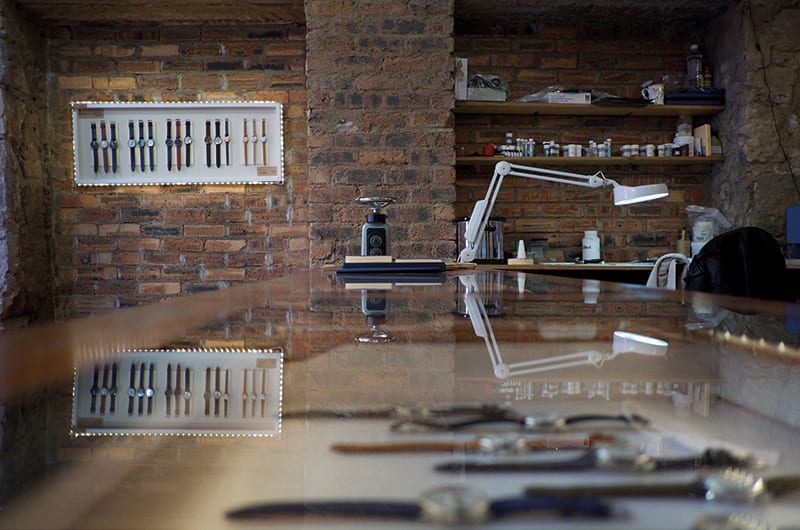 Our most unusual product is probably the stingray skin strap. It's a beautiful black/grey mix of crystal armour that's so hard it blunts the knife, but it's backed with Italian nappa leather so it's very comfortable to wear. I also make a lot of custom straps for special orders; we offer a range of leathers from English bridle to Italian cordovan.
This year looks very promising. We have moved to new premises in the west end of Glasgow, and will be bringing out several new collections. We're also branching out into the world of leather goods, which is going to be very exciting.