Glasgow's greenery was the inspiration behind this new graduate's first collection
words Miriam Methuen-Jones
"I'm originally from the Highlands," says Rosanna Dyke, a recent graduate of the Glasgow School of Art who works under the name Rosanna Rose. "Up near Inverness the landscape is so different – it's definitely more about detailed textures and organic shapes, compared to the bright and bold equivalents in Glasgow."
It was Scotland's biggest city, though, that caught Rosanna's eye for her debut collection with wallpaper brand Ohpopsi. More specifically, Kibble Palace inspired the aptly named Glasshouse collection.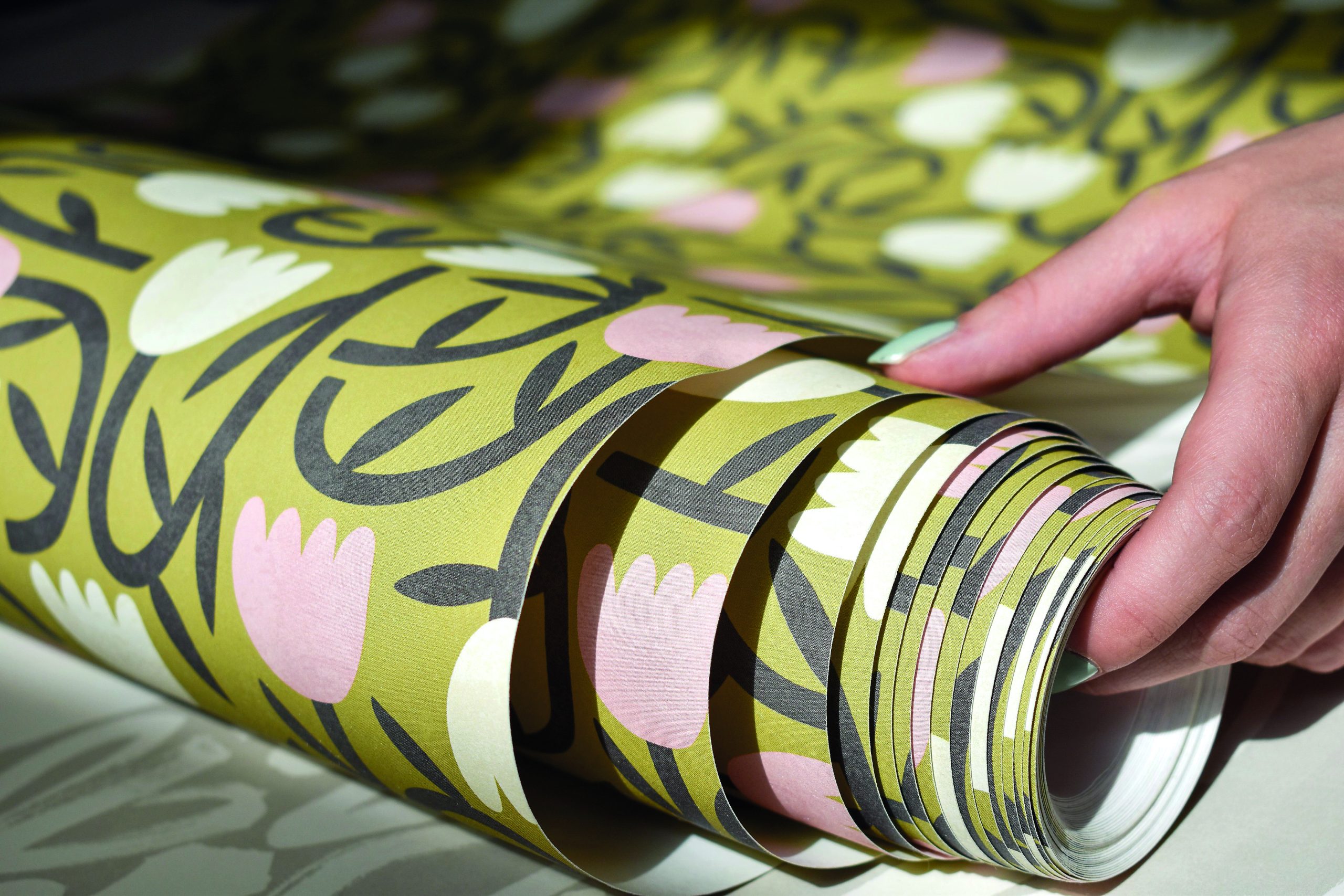 "I took a walk all around the city looking for inspiration. The colours and shapes present in the botanical glasshouses instantly piqued my interest. I started gathering lots of colour and pattern ideas, bringing it all together to create a moodboard."
All of the designs in the collection started out being drawn or painted by hand, using a wide variety of different media. "That was the really fun part," smiles Rosanna. "I enjoy that freedom."
Once she was happy with the physical paintings, the designs were scanned and worked on digitally. "That part of the process is quite technical. It's all about repeats and making sure the pattern flows across the wall. You have to think about scale and how that changes the way the design will look in a room. It's quite mathematical."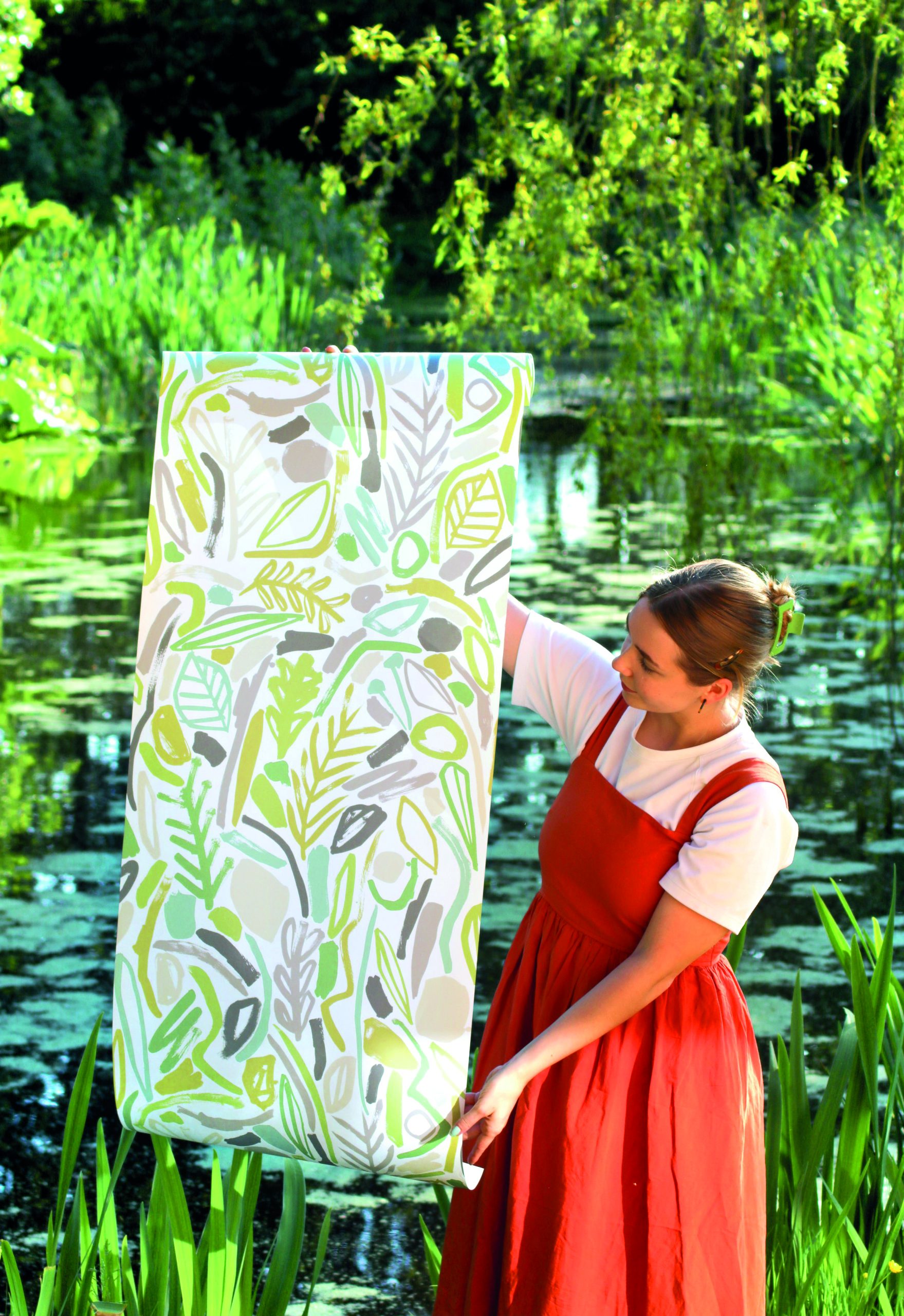 The designs were then printed by Ohpopsi's in-house team, and final adjustments were made. The collection is made up of seven different papers, each available in a punchy palette of mostly blues and greens. It's easy to spot the original mark-making process in the painterly finished designs. All of them are printed on a non-woven paper that's sourced from FSC certified forests.
Expect to see more from this budding designer: "I'd love to do this again! The collection is all about bringing a sense of positivity into people's homes through the use of colour and shape. I want to create inspiring and uplifting spaces."