Unnecessarily extravagant or that perfect finishing touch?
£POA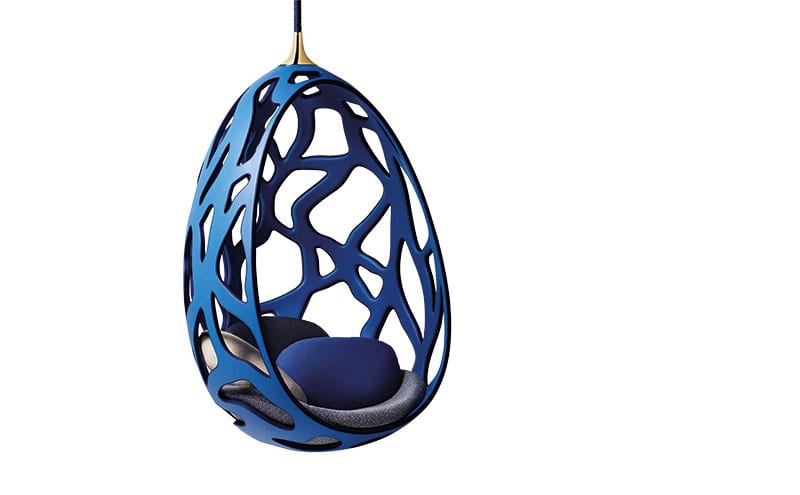 Better known for its Luxury accessories and glamorous suitcases, Louis Vuitton has taken an unexpected step with the launch of this quirky piece. The swinging chair belongs to the fashion house's Objets Nomades collection of portable furniture, which includes pieces by Patricia Urquiola and Barber & Osgerby among others. This chair, called Cocoon, was designed by Brazil's Campana Brothers.
The pod, which looks a little like a rather elaborate Easter egg, is made from moulded fibreglass (the material used to make surfboards), which is then finished with calfskin on the exterior and quilted leather inside, topped off with a gilded steel and brass hook. The colour options are plentiful, with everything from coral pink to turquoise blue on offer. As for cost, well, when the price-tag is replaced with those three little letters 'POA', you know it's going to be a hefty sum. If you're able to get your hands on a Cocoon chair (and like all the Objets Nomades, it's a limited edition), however, you'll probably never want to sit anywhere else. Can you really put a price on that?
Words Caitlin Clements