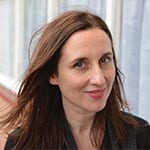 It's not over yet. Make the most of the warm days that are left – there are loads of ideas waiting for you in the pages of this bumper September edition. The outdoors is the place to be, so make your way there, taking our top finds for stylish and functional garden action with you. It's not just burgers on the barbie: how about a fresh hot pizza from a Roccbox or Uuni 3 wood-fired oven (see page 249), or a home-cinema projector or sound lantern to crank up the pleasure points?
After dinner, plan the next phase in your home decor. Head-turning design is made even more appealing by mouth-watering colours and interesting textures. The new season's fabric and wallpaper bring joie de vivre, while bold, contemporary pieces will add punch to a neutral scheme.
If it's more than a furniture freshen-up that's required, and you're considering taking the plunge into the world of self-building, your timing is good: our annual Building & Renovating Guide is free with this issue. Planning your journey with this user-friendly booklet will make it as stress-free as possible. For ideas about where to start and how to do it, along with the latest innovations and trends, start here with our interiors and architecture stories – all real life and all yours with the help of the guide: the place to be now.
– Gillian Welsh
Editor's picks