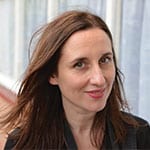 What a winter it has been. Gloomy. Baltic. Far too long. As it finally goes, we can at last begin to think about spring and summer and how to reclaim our outside space. The arrival of lots of new practical pieces for the garden have filled us with optimism; colourful, design-led furniture, fires and robust accessories, all built for life outdoors, are enticing us out of hibernation, ready to embrace the new season.
If the Easter snow got you thinking that the best way to survive Scotland's climate would be by maximising your exterior living space – say, with a light-filled add-on that takes in the views and counters the elements all year round – now is the time to start the prep, so it'll be ready by summer's end. The conservatory case study on page 250 has plenty of ideas and a discussion of the pros and cons of classic style.
Back indoors, we visit several contrasting styles of property in this edition, among them a modern penthouse in a listed building, an adapted bungalow and a remodelled detached house. Owners with very different needs and aspirations sought solutions from architects and interior designers, who showed ingenuity and imagination in tackling tricky spaces and meeting challenging briefs.
Tiles, and innovative ways to present them, take the lead in our Design Special, starting on page 45.
– Gillian Welsh
Editor's picks