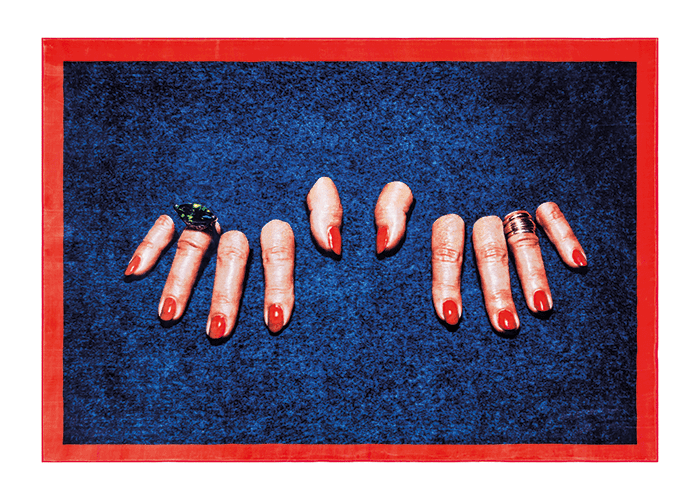 If you're looking for a talking point as well as something you can use, you'd be hard-pressed to find a better conversation starter than this surreal rug (£850). It is the result of a collaboration between Italian design studio Seletti and image-only magazine Toiletpaper. Between them, they have produced a collection of pieces under the title Seletti Wears Toiletpaper, which includes the likes of lampshades and side tables emblazoned with similarly wild images. One candle-holder features a picture of a toad in a burger bun, for example, while a duvet cover is adorned with spaghetti bolognese in fearsome close-up.
This rug is relatively tame in comparison, and even though it's undeniably bonkers, it could look good in a contemporary home. Taking its name from the hands that appear to be emerging from it, the Fingers Rug (280 x 200cm) also does its bit for the environment – the pile is 100% recycled polyester. 
If you're tempted but fear it might take over your room, the same design is available as a lampshade, for quirkiness on a more manageable scale.
Words Caitlin Clements