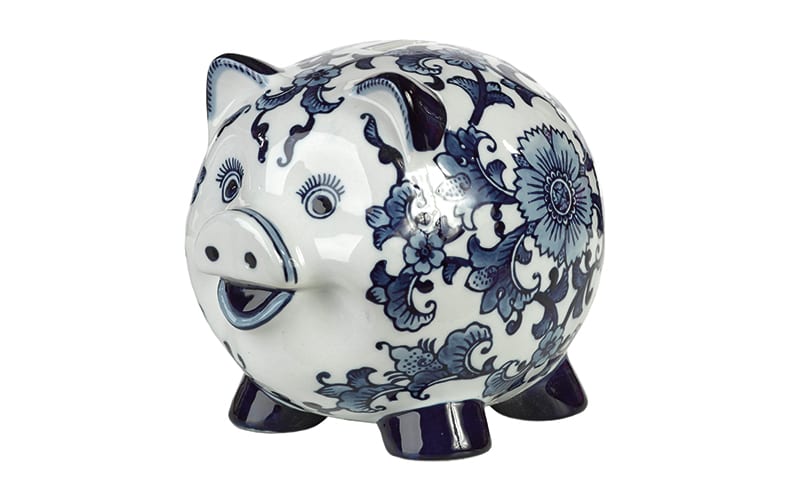 Words Caitlin Clements
Popping your Spare coins into a piggy bank is the time-honoured way to save – after all, if you look after the pennies, as the old adage goes, the pounds will take care of themselves.
Is it worth passing on a piggy bank to the next generation? Yes – it's about far more than a physical object; it's a lesson in managing their finances and a tool for them to develop the habit of saving from an early age. It's also an introduction to the art of delayed gratification – the reward being the joyful tipping out a full piggy bank and the careful counting of its contents, hoping that it'll stretch to that coveted toy or game. It's a feeling that the modern world and online banking has largely robbed us of.
And although a piggy bank is, of course, all about not spending, it's worth shelling out a little more to get a sweet swine that will be worthy of heirloom status. This cheerful chap by Dutch design house Pols Potten surely fits the bill. It's made from glazed porcelain adorned with a classic blue-and-white floral pattern and, coming in at a reasonable £34, it's not one that will break the (piggy) bank.