Unnecessarily extravagant or that perfect finishing touch?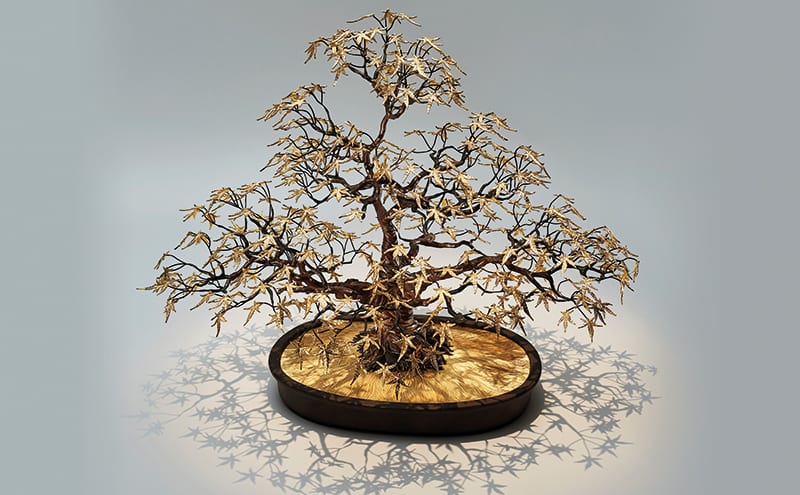 Words Caitlin Clements
Bringing the outdoors into your home usually means adding a potted plant or two, or a splash of green fabric. For those with rather more cash to spare, there's an exquisite tree sculpture by Pierre Salagnac. This beautiful piece from Charles Paris Lighting is available at Rubelli London.
At just shy of £70,000, it's undeniably expensive, but the craftsmanship behind it goes some way to explain the price tag. It was chiselled out of a block of brass, before individually sculpted bronze leaves were added; the terracotta pot is a traditional bonsai one, made by a skilled Japanese potter; and the accompanying Chinese lacquered base (not shown here) has gold leaves embedded in it.
Sadly, it's beyond the reach of most of us – if only money grew on trees, right?