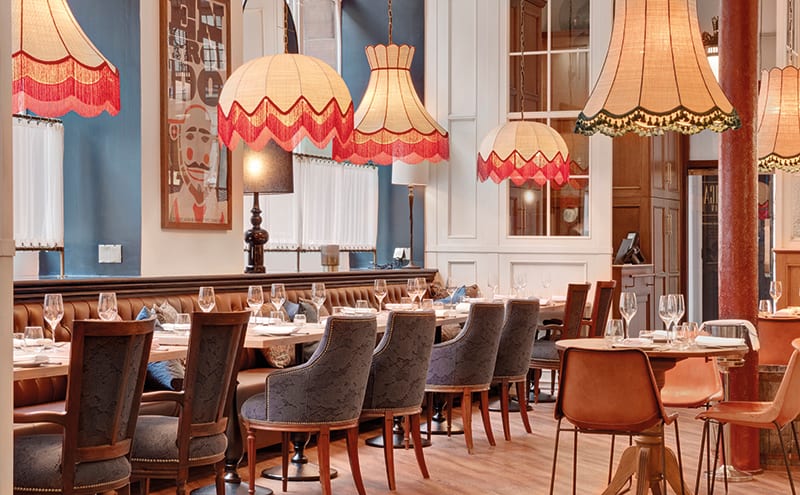 Racing through Glasgow on a Friday night to get to dinner on time is a stressful experience. Once we step through the doors of Ibérica, however, we instantly relax: large, low-hung lamps and colourful walls make this new Spanish restaurant, in a former bank, feel intimate and warm. The décor is by the renowned Lázaro Rosa-Violán and the rich, earthy tones, work well with the red sandstone exterior.
This new hotspot (which also has a bar and a deli) speci­alises in food from the Asturias region. It is Ibérica's eighth restaurant in the UK but its first in Scotland, with another due soon in Edinburgh. The marriage of a Scottish setting with a Spanish interior works well, perhaps because the northof Spain shares our Celtic roots, and Violán's design reflects this – there are even Asturian bagpipes on display.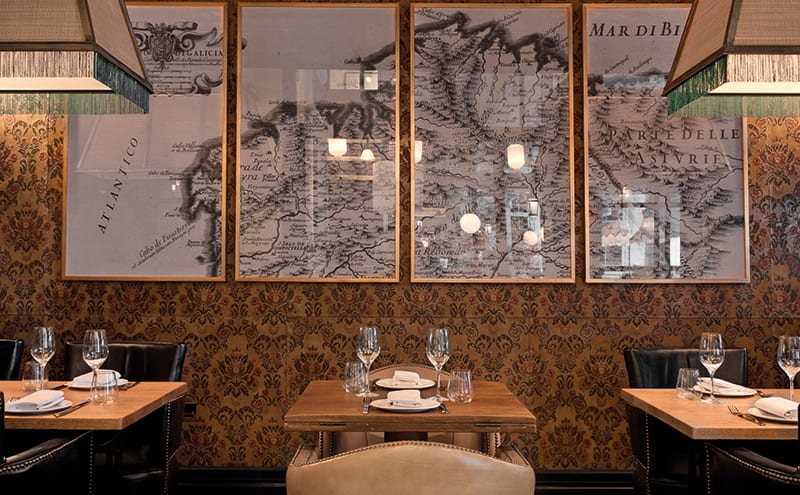 The menu is extensive but thoroughly talked through by the engaging staff. Old favourites such as ham croquetas and patatas bravas are delivered to a high standard, but it is the lesser-known and more contemporary dishes that stand out  – crisp spring-onion tempura with lemon aioli, tender beef-cheek carpaccio and, exclusive to the Glasgow branch, the Botillo from El Bierzo, its own version of haggis.
Ibérica has a distinct buzz about it, and three hours zip past quickly. A last-minute purchase at the deli, still open at 10.30pm in true Spanish style, and we set out into the night, a blast of harsh Glasgow air the first reminder that we're in Escocia not España.
Words Caitlin Clements