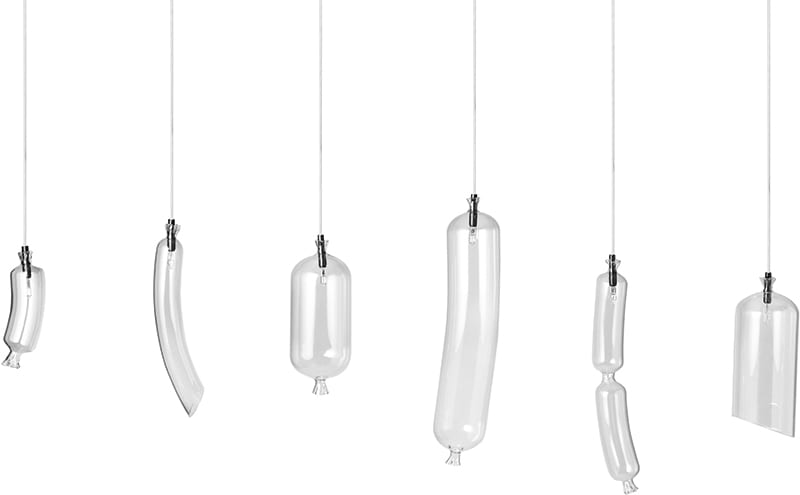 Looking like something cooked up from a carnivore's fantasy, these pendant lights will either whet your appetite or put you off your lunch. Called, not surprisingly, So-sage, they are brainchild of Sam Baron for Petite Friture, a cool French company known for breaking the mould when it comes to design.
The sausage-shaped pendants are designed to deliberately mimic their meatier counterparts, an effect that's heightened when they're hung in clusters, just as you'd see in a traditional butcher's shop. Baron suggests suspending them from the ceiling in groups of three, five or six, or you could settle for an individual strand if you don't quite have the stomach to go the whole hog.
The clear glass design allows the shape to take centre stage. The transparency also means that while the design is indeed impactful, it's not overbearing, and when suspended above a kitchen table (as surely this would be the best room to showcase them) the lights' true inspiration may not be immediately noticed.
Whether you covet them or can't stomach them, you can't deny they make a statement. Petite Friture should be applauded for such a launch; when it comes to lighting, it's about time we had some fresh meat.
Words Caitlin Clements