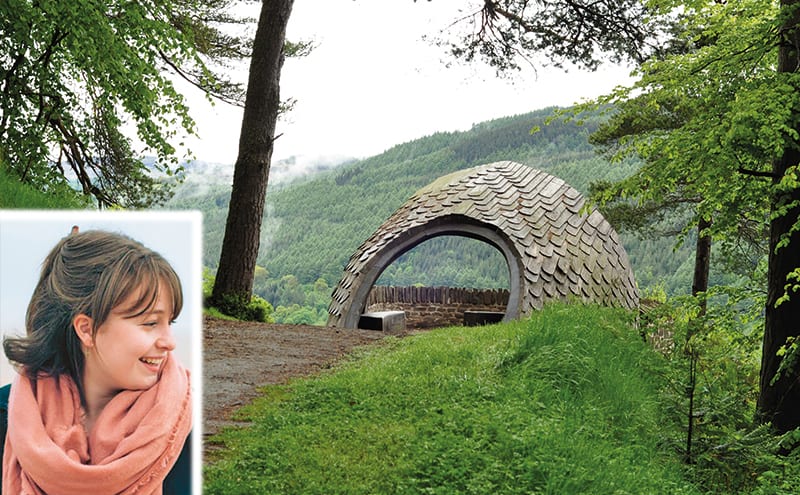 I love Pine Cone Point in Dunkeld. More of a shelter than a building, it is nevertheless a beautiful wooden structure that most people happen upon by chance when walking in Perthshire's famous Hermitage. It emerges somewhat surprisingly out of the woods, giving the best viewpoint in the forest – out across the River Tay towards Dunkeld and Birnam and then up to the breathtaking mountains further north.
I grew up in the area and often used to walk through the Hermitage, so I was delighted to discover Robin Baker's design here. During the summer I would often cycle here with my sisters, just in time for sunset. The views are made even more magical by the changing seasons. I took my boyfriend to see it for the first time after a snowstorm – he was gobsmacked by the transition from thick, wild woodland to this vast open space where you can see for miles.
We have just bought a building on Dunkeld high street and are in the process of turning it into our first home and my first shop, a wee artisan bakery. The building  in question is two hundred years old and transforming it is a fairly demanding task, so I like to visit the Pine Cone on days off to reflect in a modern building in an ancient landscape rather than the other way around. It provides a bit of peace and quiet amid the chaos of day-to-day life. I don't reckon you can ask much else of a building. And in many respects the Pine Cone's job is simply framing and enhancing what was beautiful already – it just happens to do that in a very elegant fashion.