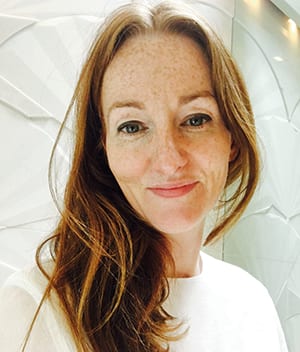 Paula Henderson graduated in product design from Glasgow School of Art. Formerly head of home design at Liberty, she now works with Lapicida, developing the creative potential of stone using high-tech manufacturing techniques. She has also collaborated with Anouska Hempel and Lara Bohinc on Lapicida's first accessories collection.
The Kingston Bridge's free-cantilever structure soars 60 feet above the River Clyde. A gateway to Glasgow, it's part of the road that plunges right through the city centre, loops around the north of it and links south-east to north-west with its speedy slip-roads, intersections and ramps. I love the grim myth of '70s Gorbals villains mummified in concrete wellies somewhere within the bridge's monolithic structure. I also love the road's follies of bridges to nowhere that stop suddenly in mid-air, and its two dead-end ramps at West Street that are perfect for a scene from The Dukes of Hazard or a fateful Thelma and Louise-style lift-off. Meanwhile, the towering pillar structures that you see on the underpass while travelling south towards the Clydeside Expressway are unapologetic masses of concrete, now superbly illuminated to dramatic effect.
Having spent my teenage years living in the south side of Glasgow, as soon as I hit the age of 16 I was desperate to have my own set of wheels to zoom over that bridge and loop round to join the down-ramp on Great Western Road to find likeminded souls in the west end.
My journeys into the city centre are mapped out in 3D in my mind, from figuring out which of the multiple exits or junctions is best to take. A particular favourite is to drive over the main arc of the bridge, and then down to the underpass below Bath Street, switching lanes round the curved ramp that ends at the traffic lights of St George's Cross, then along Sauchiehall Street and finally turning left up to the Art School. In quick, free-flowing traffic (a rarity nowadays), it feels like you're in a video game.
I love driving. I have a great memory of a rare, balmy sunny evening, low traffic, accelerating in my vintage MG Midget convertible up the ramp from Newton Street after the traffic lights at St Vincent Street to reach the full height of the bridge, with Blondie's 'Call Me' blaring out of the radio.