Constructed from the remnants of old agricultural buildings, these Angus holiday homes have won acclaim as much for their unexpected luxury as for their clever marriage of old and new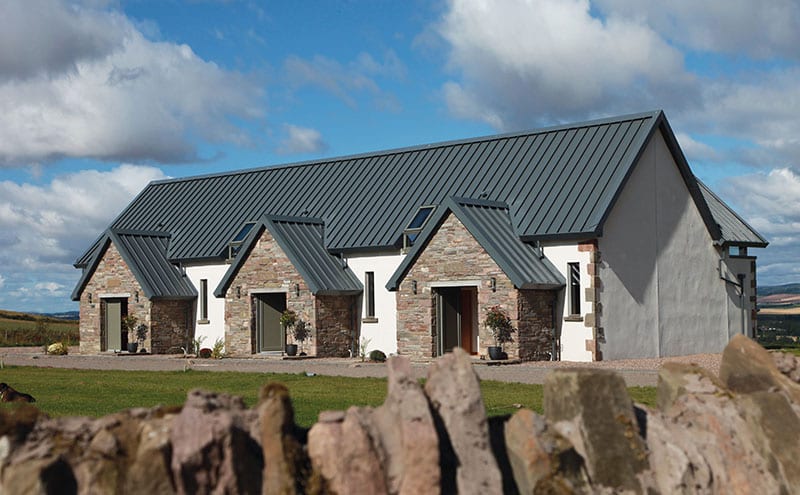 Faced with a newly empty nest and an expansive farm that had been in the family for several hundred years, David and Lynsay Milne of Balbinny realised it was time to diversify. Their plan, to build a couple of simple self-catering holiday homes in the verdant Angus countryside surrounding their farmhouse, quickly bloomed into much more, and has put Balbinny firmly on the map for stylish getaways in the north-east.
With the help of local architects Montgomery Forgan Associates, they have created five very special holiday homes. Three are in a building that mimics the shape of a farm steading, but with added luxury, each with a pair of en-suite bedrooms on the ground floor and an open-plan kitchen-living area upstairs.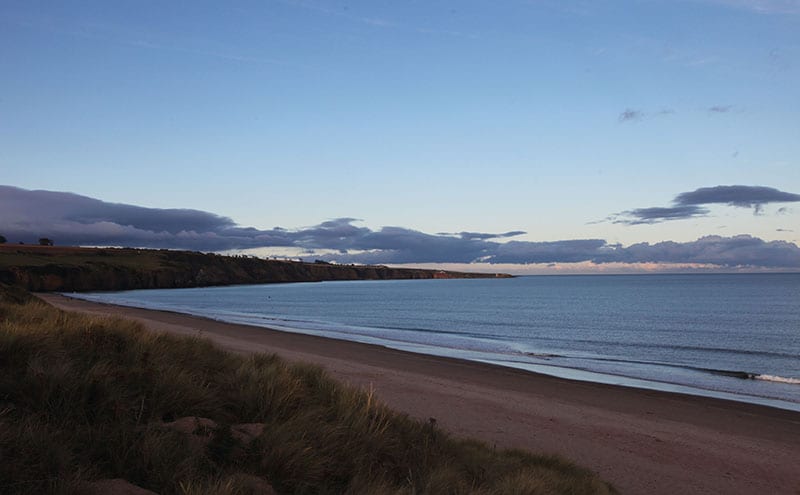 They also have balconies and private garden space. The other two, known as the brochs, are more unusual, boasting stout grass roofs. Each has two en-suite bedrooms and an open-plan living-dining area, along with a wood-burning stove and a wet room. But it's the quirky touches and impressive detailing that make Balbinny stand out.
Material from the 300-year-old steading that once stood here has been used to clad the exteriors, while the original stone stairs to the hayloft have been repurposed as window­sills. Old wooden floors have been upcycled to form contemporary headboards, and the cubicle walls of the former dairy are now hearths.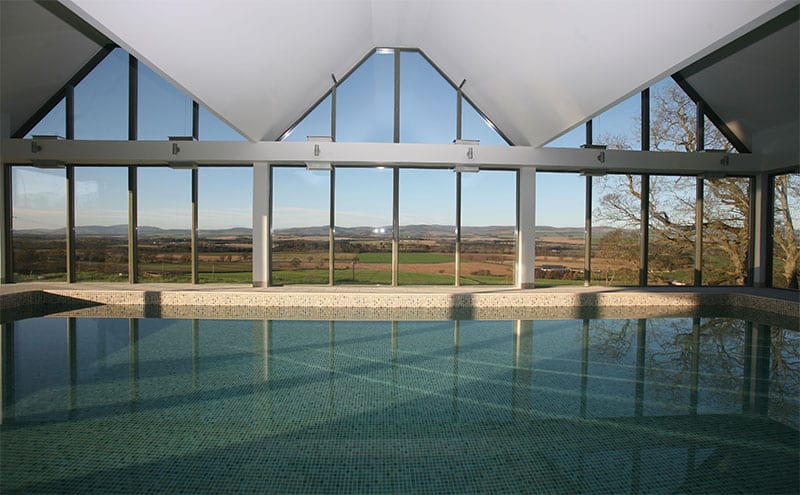 Against these centuries-old materials, the interiors are thoroughly modern. The stripped-back design was inspired by visits to Copenhagen and there is a cool European sensibility throughout – pocket doors from Lux 11 in Berlin, lighting from of Anglepoise and Illum Copenhagen, and traditional Scottish pieces such as Anta throws and stags in various forms. Needless to say, all the necessities of 21st-century life – flat-screen TVs, wireless music systems and wifi – are present and correct.
If you've been put off the idea of a holiday in Scotland for fear the weather will ruin it, it's worth pointing out that efforts have been made to ensure a stay here is as pleasant as possible, with underfloor heating and heated balconies – we sat out sipping drinks in the middle of winter as if we were on the Côte d'Azur, an illusion spoilt only by the friendly Highland cows moseying around in the field opposite.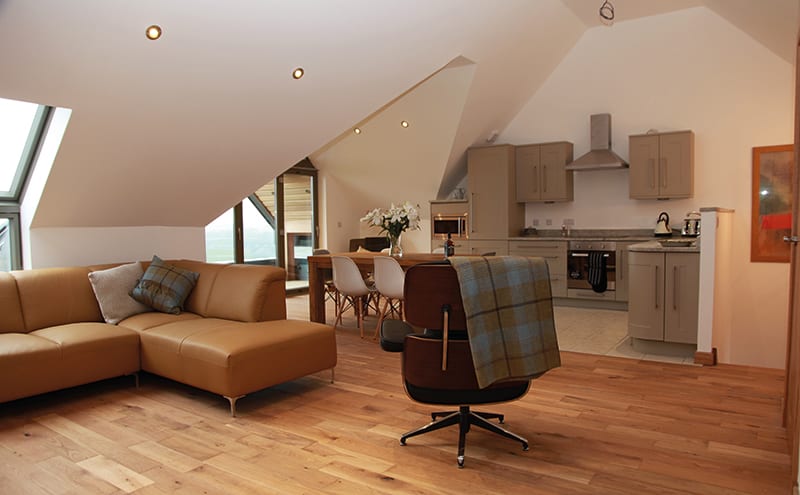 Clever orientation means you'll rarely spy your neighbours, and the owners take a hands-off approach, although they are on-site if needed. Supermarkets will deliver here, with groceries happily accepted on your behalf in advance, though it's worth indulging in more local delights: we tucked into two succulent rib-eye steaks from a hamper provided by Fresh Food Express, along with a host of other treats.
The high-end design makes this a luxury self-catering trip, but it's the facilities that take Balbinny to a whole new level. As well as an outdoor tennis court, there's a gym, pool, Jacuzzi and spa treatment room. If floating in a pool with sweeping views of the Cairngorms through floor-to-ceiling windows is not your idea of a relaxing Saturday, I don't know what would be. Couple this with a Swedish massage, as I did, and you'll spend the weekend in a chilled-out bubble. We did peel ourselves away long enough to enjoy an afternoon at the scenic St Cyrus beach, before the balcony and its panorama lured us back again.
With all it has to offer, Balbinny makes the perfect substitute for a foreign holiday, and a cure for those winter blues, right here in Scotland.
DETAILS
Words Caitlin Clements