Unnecessarily extravagant or that perfect finishing touch?
£8,500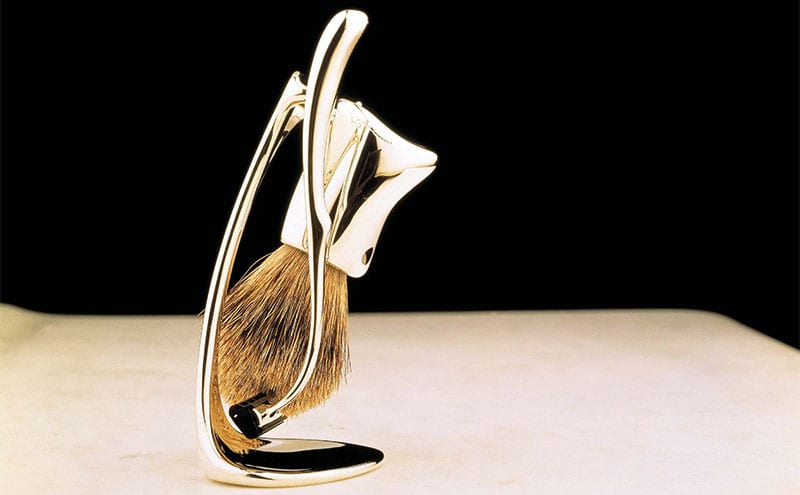 Where do you keep your razor? Does it get slung into a bathroom drawer after use or left to gently rust in the shower? That's all well and good if it's a Bic disposable, but some shaving kits deserve to be treated with a little more respect. If you've got £8,500 to spare for one by luxury jeweller Minas, for instance, you'll want to show it off.
Minas himself was born in Athens in 1938 and trained initially as a goldsmith, opening a flagship store in Athens in 2005, with a Knightsbridge branch following ten years later. Over the years he has collaborated with many brands around the globe, such as Denmark's Georg Jensen, Ionia of Greece and Japan's Isetan, and has extended his reach to architecture and industrial design, all of which, like this, mimic the simple clean lines of his jewellery.
The Shaving Set is made from sterling silver, although if you want to heighten the opulence it can be made in gold upon request. Yes, it may be far more expensive than your usual rough-and-ready razor stand, but it looks good and it will make you look good, and you can't put a price on that.
DETAILS
Words Caitlin Clements