Unnecessarily extravagant or that perfect finishing touch?
£2,000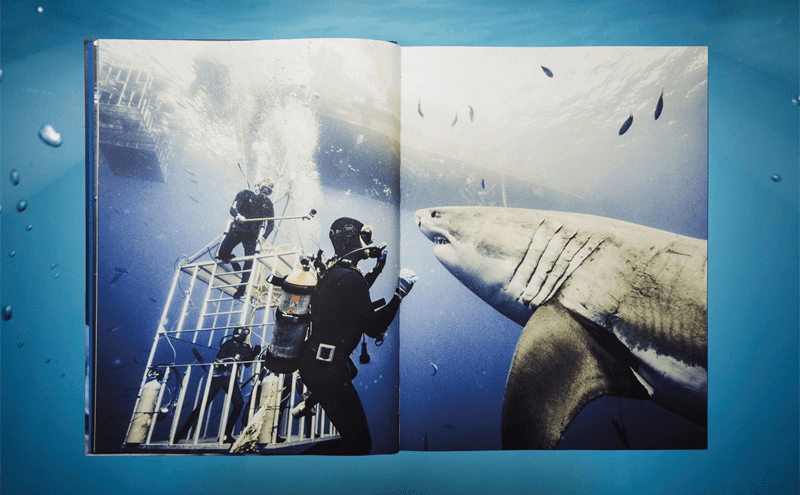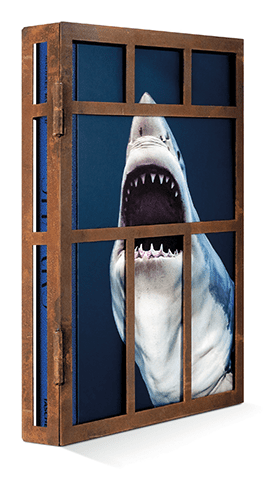 The world's deep, dark oceans have always been a source of wonder, in part at least because of the fearsome and relentless hunters who patrol their depths.
Those hunters, the stars of our nightmares (and our blockbusters), have been captured in all their terrifying glory by photographer Michael Muller in his book Sharks (Taschen, £44.99). A limited-edition version costing £2,000 has just been released; secured in its own cage, it comes complete with a signed print, Tear You Apart (2009), a magnificent close-up of a Great White taken in the waters off Mexico. Muller came up with the idea of the cage himself as a way to fully submerge the reader in his underwater adventures; it has been deliberately distressed to mimic the effects of salt water on metal.
The book is not just a beautiful object, though. Accompanying Muller's stunning photographs are specially commissioned essays by Philippe Cousteau Jr and marine biologist Alison Kock that shed light on these fantastic, and often misrepresented, creatures. Whether or not you'll feel it's safe to go back in the water once you've read it is anyone's guess, but at least you'll have a better understanding of what drives these predators on.
Just one thing: it measures a whopping 33 x 44cm. You're going to need a bigger bookcase.
Words Caitlin Clements