It makes its award-winning bags by hand in time-honoured fashion using all-British materials. But this Glasgow design studio also has its sights set firmly on the future
Skip-diving is not for the faint-hearted. You might – might – salvage a gem or unearth a lost treasure in the depths of a skip, of course, but there are no guarantees. And there's an awful lot of rubbish to sift through in your quest. But as those diehards who are willing to give it a go will tell you, what others have discarded can prove to be worth its weight in gold.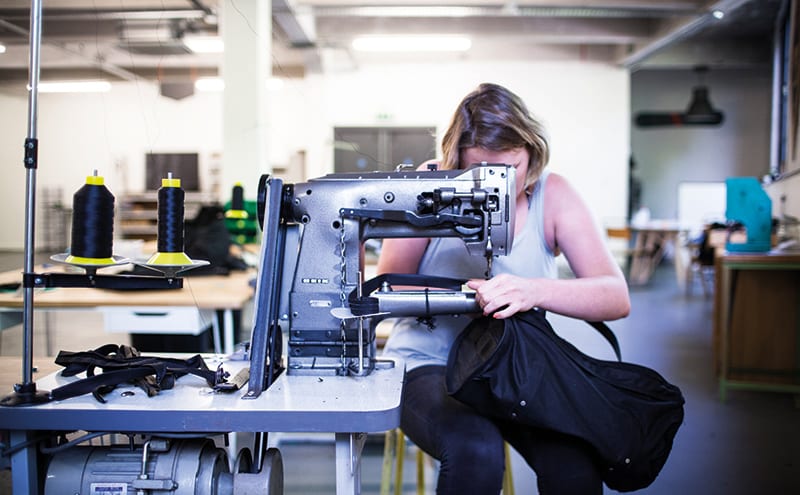 This was the case for Alec Farmer a few years ago when he was looking for ways boost his income. A student at the time, studying visual communication at Glasgow School of Art, he had begun making bags in his spare time. "I just wanted to be doing something with my hands," he says. In pursuit of raw materials, he jumped on his bike and trawled the city's skips, looking for anything he could recycle and use to fashion into a bag. He came across torn banners, abandoned sofas, broken prams – all of which he gathered up in the hope that he could turn them into something usable.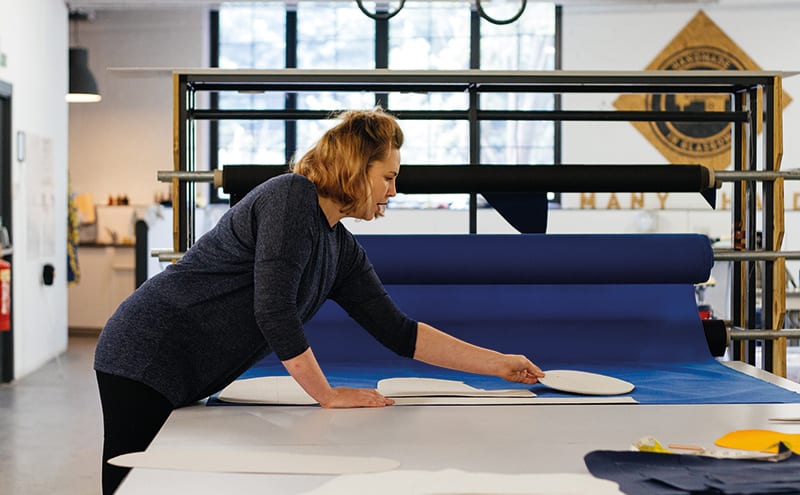 In the space of about six months, Alec had made 200 bags. They were primitive in their construction and a little rough around the edges, but they were functional and, more importantly, popular. "I set up a stall at the Barras to sell my bags," he recalls of his attempts to supplement his student loan. He and a couple of friends were halfway through a bottle of whisky when they realised that the stall needed a name. It didn't take long before they came up with something. "When you're all walking in the same direction, you create a path, a track," says Alec, "but a quick internet search showed us that track.co.uk was taken, so we went with the Norwegian word 'trakke' which means the same thing."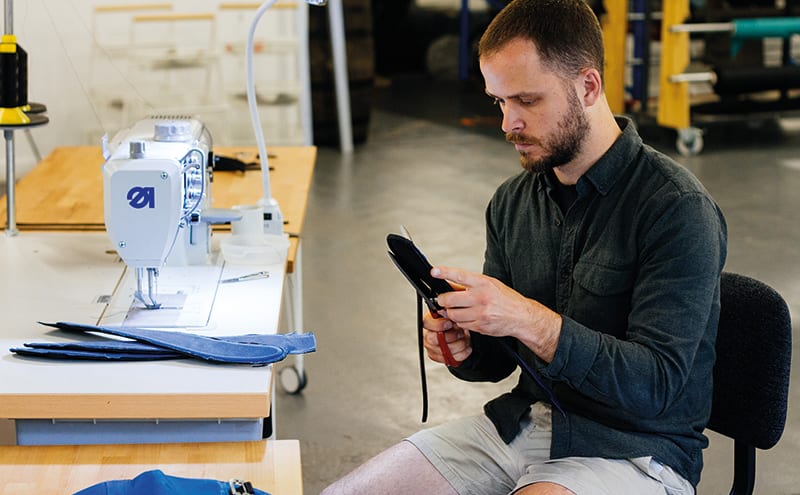 Trakke references the great outdoors, but it also points to a shared vision, a collective approach that has been central to the way this fledgling company operates. And it's one with a growing appeal: the range of bags, accessories and outdoor lifestyle equipment might be small, but the Trakke collection already has a worldwide following.
Alec knew he had to put together the right team when he was setting up his company back in 2010. He didn't rush, spending a year sourcing materials in the UK and finding the appropriate people. "I took a long time interviewing to make sure I got it right," he stresses. "I could have hired a number of machinists and pattern cutters but I wanted a young team to build Trakke who wouldn't retire in five years' time."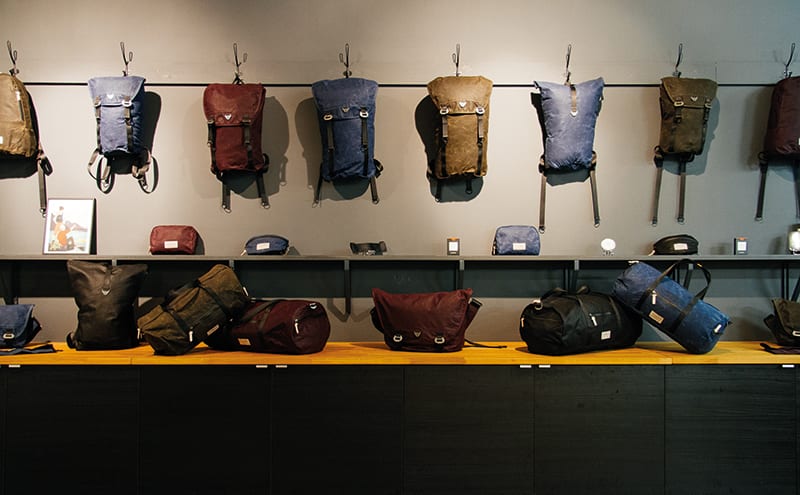 This is just a taster, you can browse the full article with more stunning photography on pages 170-174, issue 111.
Subscribe now
DETAILS
Photography Courtesy of Trakke
Words Catherine Coyle