Unnecessarily extravagant or that perfect finishing touch?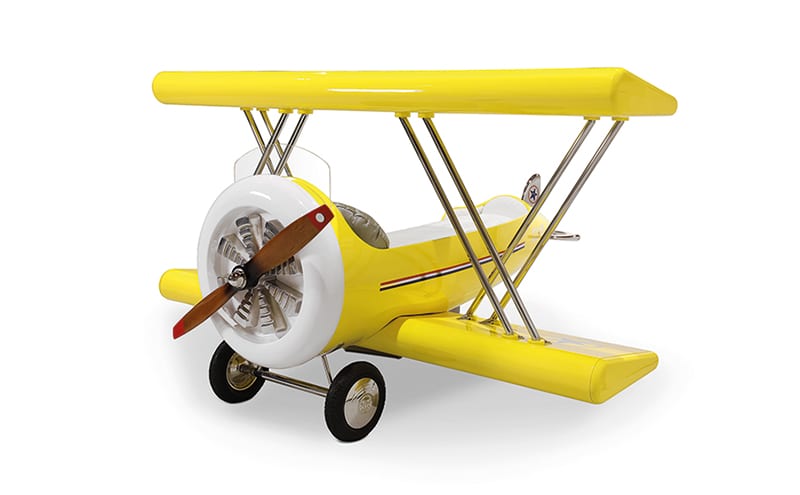 What is it that kids love so much about planes, trains and automobiles? Thomas the Tank Engine and his mates are a perennial hit, and Lighting McQueen and the rest of the Cars racers are back for a third zip around the cinema this summer – but what if the spin-off toys could be blown up to life-size?
Portuguese furniture-maker Circu has waved its magic wand and done just that, with a selection of fantastical creations designed to bring a sense of wonder to children's rooms.
Many pieces in its current range, available from Cuckooland, focus on out-of-this-world experiences; the Rocky Rocket armchair and the fantasy Air Balloon bed are just incredible, but we have a particular soft spot for the Sky B Plane child's bed.
Inspired by Leadbottom the biplane from Disney's Planes movie, it has been meticulously handcrafted with astonishing attention to detail, and has a yellow fibreglass finish and velvet interior.
It comes complete with decorative suitcases that act both as steps up to the bed and as storage, while the top wing will serve very nicely as a shelf (handy, as you probably won't be able to fit too much else into the room).
Yes, it costs as much as a first-class round-the-world flight for the whole family, but if it means Junior can hardly wait for bedtime every night, it may very well be worth it.