Opening up a corner of their home gave this Edinburgh family a new perspective on life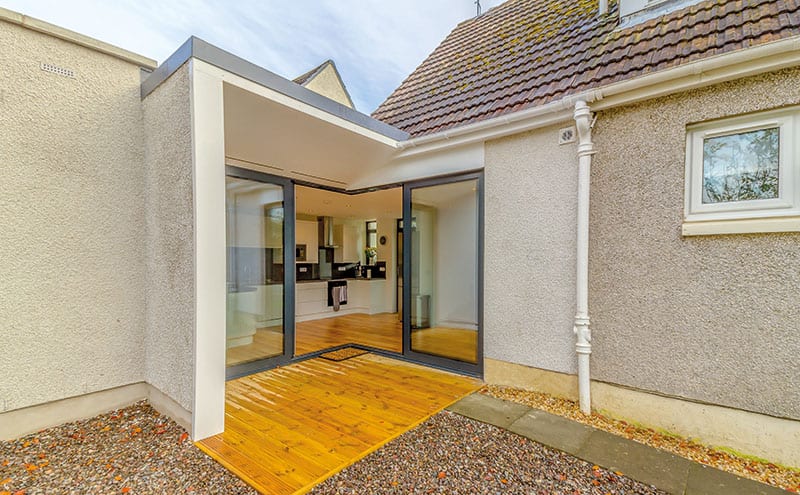 Homes go through a process of evolution. The 'must-haves' that led you to make the purchase in the first place can change over time; the arrival of children, for instance, often alters what you need from a building, making it less about proximity to the city centre, perhaps, and more about connecting with the outside space and finding better storage solu­tions. Moving house as seldom as possible is generally what most people want, and so renovating what you've got, improving the space you already have or adding an extension to your home becomes more attractive. And not only is it often easier to stay put and make some changes, it can be cheaper too.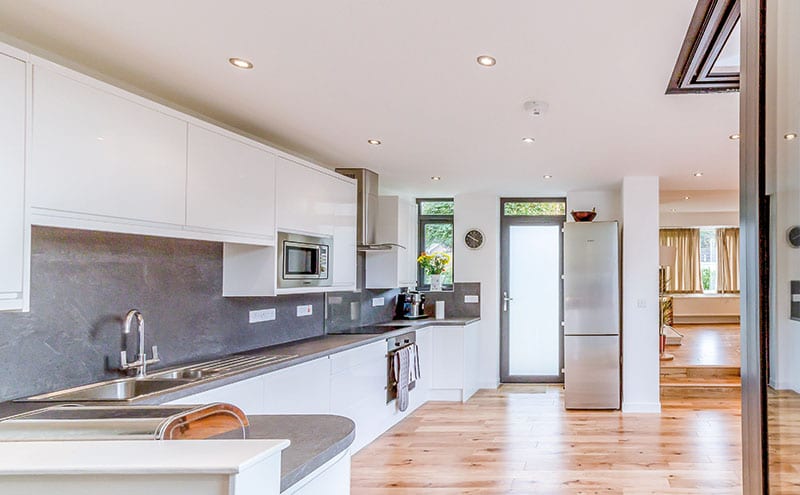 James Wilson and Joanna Stuart bought their detached house in the Edinburgh suburbs four years ago. They already had one child when they moved in, with another baby on the way, and were seeking something a bit different from their old city-centre flat, something that would give them a bit more space. This house had a good-sized garden and, despite being a bit shabby and run-down, had the potential to fulfil their needs. "It was slightly unloved," recalls James. "It had been rented out and was a little old-fashioned.
"We had concerns that it only had one bathroom and that the overall space could become cramped as our two boys grew up. However, as it was a detached property, we knew that an extension would always be an option. It was also reassuring to see that our neighbour had a fantastic modern extension – it gave us a vision of what our home could potentially look like."

The layout of the house was fairly typical of a mid-20th-century detached family home, with four rooms downstairs (a living room, kitchen, spare bedroom and children's playroom), with the rest of the bedrooms and a family bathroom upstairs. Spending time getting to know the place helped them to evaluate its strengths and figure out what it lacked, before, three years on, seeking expert advice on how it could be improved.
The couple knew they wanted a second bathroom and that the kitchen needed upgrading and modifica­tions. Impressed by their next-door neighbour's contemporary garden-room extension, they contacted the architect who'd designed it, keen to see what could be done with their own property.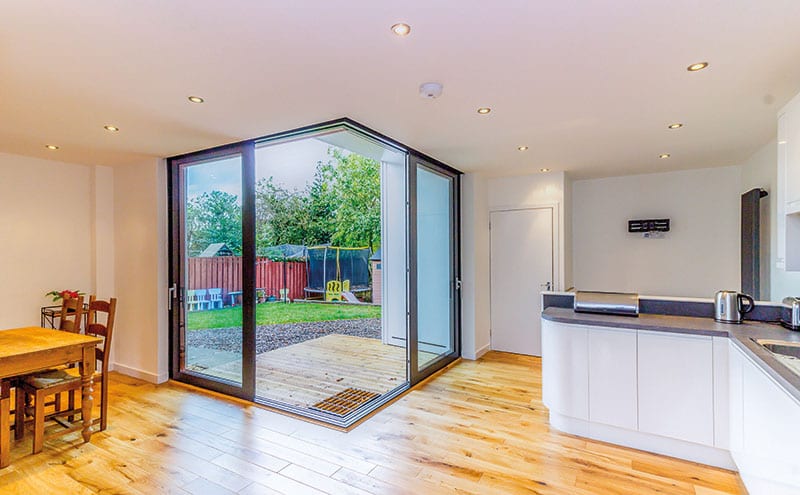 "It was the first time I could respond to a context that I had created," says Niall Hedderman, director of Capital A Architecture. "The brief for that first job couldn't have been more different from what James and Joanna were looking for. Back then, I had been asked to design something to take advantage of a mature garden, and we produced something that was glazed wall to wall and floor to ceiling. This second house, in contrast, needed an intimate hub for family life."
This is just a taster, you can browse the full article with more stunning photography on pages 149-152, issue 112.
DETAILS
What A single-storey side extension
Where Edinburgh
Architect Niall Hedderman, Capital A Architecture
Structural engineer 3DM
Contractor S. Ewing & Sons
Photography Niall Hedderman
Words Catherine Coyle